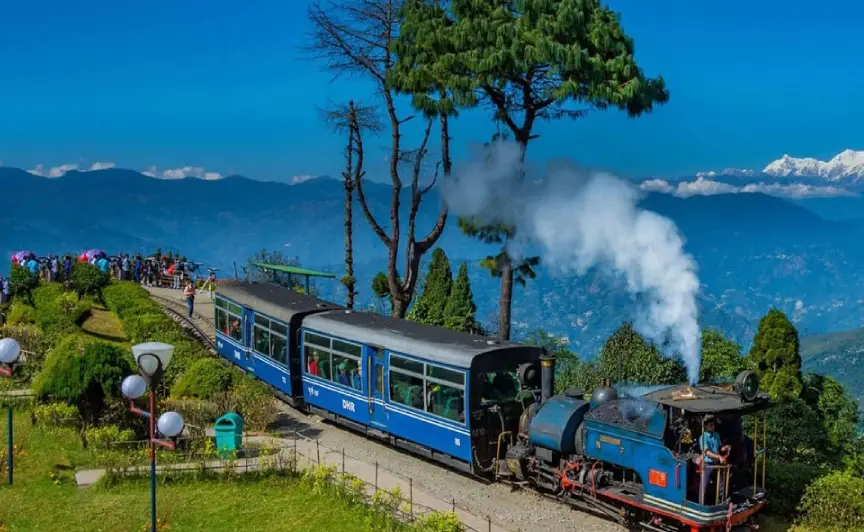 India is a very huge and culturally diverse country. There are hundreds of landscapes from hill stations to beaches spread throughout the country. You might think travelling is expensive but this is not the case especially if you are ready to make some adjustments. If your family member seeking a fast budgeted holiday or want to scale multiple destinations with little money, there are several cheap spots to visit in India where you can have wonderful meals and incredibly inexpensive inns and motels. Here in this article, we have compiled a list of top places to visit in India with family on a low budget.
Top 20 places to visit on a budget
North India
Mcleodganj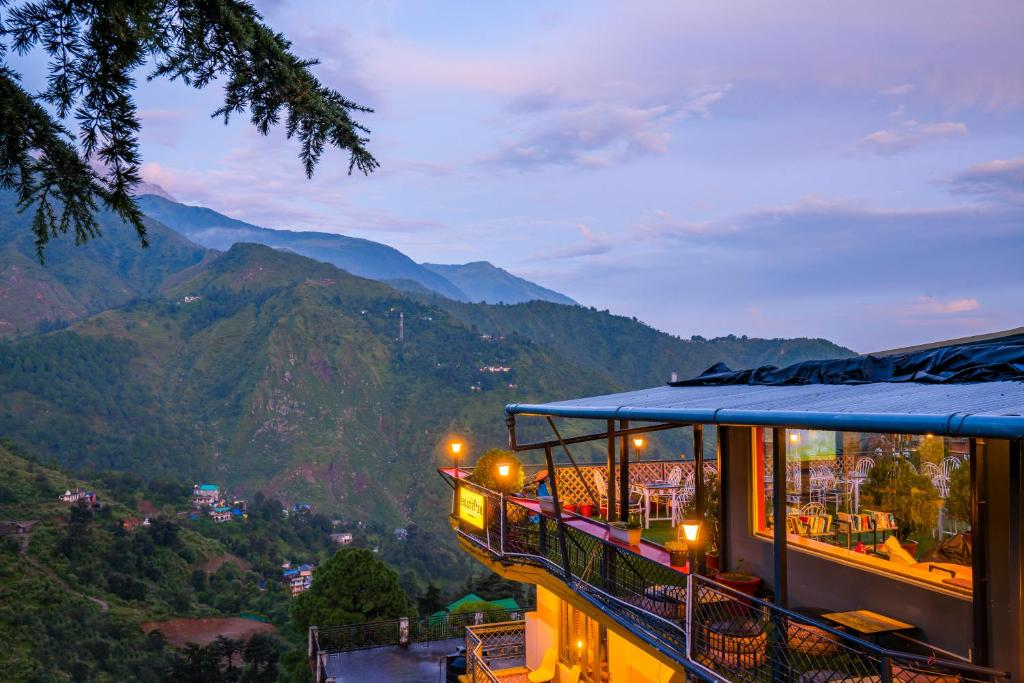 Mcleodganj's culture is a lovely blend of floral and British influences, located in the Kangra area. Mcleodganj, often known as Little Lhasa, is a lovely town near upper Dharamsala that is famous globally for being the home of Tibetan spiritual leader Dalai Lama. A large Tibetan influence unnecessarily adorns this city due to the significant population of Tibetans here, nestled amidst gorgeous mountains and lush flora. It is one of the best Places To Visit In India With Family In Low Budget.
Mcleodganj is one of the most valued sceneries in the entire state of Himachal Pradesh and attracts a large number of tourists throughout the year. The towns of Dharamsala, Mcleodganj, Bhagsu Nag, and Kangra are near to one another, and visitors should budget for each of these stops.
The Namgyal Monastery and Tsuglagkhang, where the spiritual head Dalai Lama dwells, are among the most prominent and religiously significant monasteries in India. In Mcleodganj, there are several Tibetan markets, restaurants, and shops that sell exquisite Tibetan handicrafts and serve delicious food prepared with Tibet's rich flavours.
Its culture is a beautiful blend of Tibetan and British influences. McLeodganj is a Dharamsala neighbourhood in the Kangra district of Himachal Pradesh, India. McLeod is probably the starting point for a number of hikes. There are many activities to do in Mcleodganj to create an amazing memory, such as shopping at the local markets, dining at its small and colourful cafés and restaurants, investigating the various monasteries in the area, and taking an exciting hike out of here. Some of the most popular treks are the Indrahar Pass Trek, Bhagsu Trek, Kangra Valley Trek, Kareri River Trek, and Guna Devi Temple Trek.
Nearest Railway Station: Pathankot Railway Station (90 km)
Nearest Airport: Gaggal Airport (10 km)
Areas of Interest: Dal Lake, Kora Circuit, Yoga Sessions And Spa Therapies, Tibetan Institute Of Performing Arts, Triund, Kareri River Trek, Bhagsu Trek, Tsug La Khang, Tibetan Museum, Dhauladhar Range, Indrahar Pass Trek, Kangra Valley Trek, Namgyal Monastery, Nechung Monastery, Norbulingka Institute
Average Cost: ₹ 3000/day/person
Rishikesh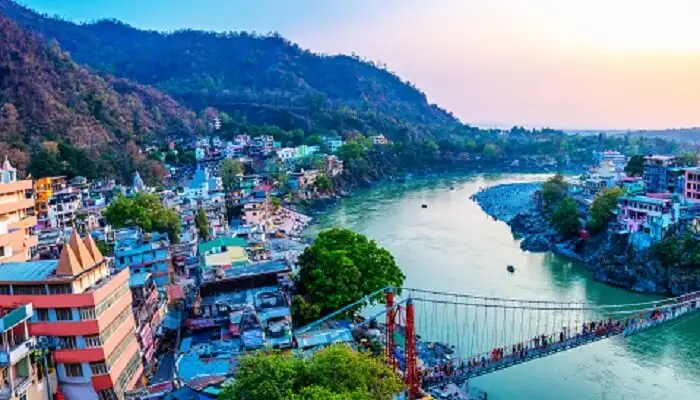 Set against the Himalayas and with the immaculate Ganga flowing through it, the historic town of Rishikesh is a major tourist and pilgrimage destination in northern India, attracting visitors from all over the world in pursuit of calm. Rishikesh is rightfully referred to as the "yoga capital of the world." The location is bustling with guests who have come to learn yoga and meditation.
Rishikesh is home to a number of ashrams, some of which are internationally recognised as centres of philosophical study, yoga, and other old Indian healing traditions. The Uttarakhand Tourism Development Board hosts the annual International Yog Festival (IYF) in this location, which draws thousands of yoga lovers.
Rishikesh is related to various legends. Rishikesh has mentioned in the ancient work Skanda Purana as well as the epic Ramayana. After defeating Ravana, Lord Rama and his brothers are reported to have come to Rishikesh to do penance.
Rishikesh is also known for its small cafes, which serve both local and international cuisines and are frequently crowded with tourists. Surprisingly, in recent years, Rishikesh has become highly known for its colourful Holi celebrations, which are largely organised by private hotels and resorts. It is one of the best Places To Visit In India With Family In Low Budget.
Nearest Railway Station: Haridwar Railway Station (25 km)
Nearest Airport: Jolly Grant Airport (35 km)
Areas of Interest: Lakshman Jhula, Ram Jhula, Parmarth Niketan Ashram, Triveni Ghat, Beatles Ashram, Gita Bhavan, Neelkanth Mahadev Temple, Shivpuri, Neer Garh Waterfall, Swarga Ashram
Average Cost: ₹ 4500/day/person
Kasol
Kasol, known as Himachal Pradesh's "Mini Israel," is a hill station in Parvati Valley on the way to the pilgrim town of Manikaran. It is 42 kilometres east of Kullu and 1640 metres above sea level. Because of its picturesque valley, pristine mountains, and fantastic climate all year, Kasol is an ideal location for hikers, trekkers, and environment enthusiasts. It is a key starting point for treks to SarPass, Yanker Pass, Pin Parbati Pass, and Khiriganga.
If you want to relax in the lap of nature, Kasol is the place to go. The town is an open space on the Parvati River's banks where one can spend peaceful afternoons. The river is teeming with trout and is ideal for fishing. However, approval from the forest department is required for river trout fishing. Kasol's Parvati River is perfect for white water rafting.
Manikaran, known for its natural hot springs, is also worth a visit. The hot springs are said to have healing properties. Many travellers bathe in the holy water to cleanse themselves of their sins. It is one of the best Places To Visit In India With Family In Low Budget.
Nearest Railway Station: Joginder Nagar Railway Station (145 km)
Nearest Airport: Kulu Airport (21.4 km)
Areas of Interest: Malana Village, Kheer Ganga, Tosh Village, Tirthan Valley, Parvati River, Manikaran Sahib, Moon Dance Cafe, Pulga Village, Kullu, Manali, The Rainbow Cafe, Jim Morrison Cafe, Bhoj Café, Buddha Place
Average Cost: ₹ 2000/day/person
Varanasi
Varanasi, also known as Kashi and Banaras, is one of the world's oldest continually occupied cities. Varanasi, located in Uttar Pradesh on the banks of the Ganga, is one of India's most revered holy destinations.
The city receives its name from the confluence of two rivers, Varuna and Assi. Kashi is derived from the word "Kas," which means "to shine." Varanasi is well-known for its bathing ghats on the banks of the Ganga. Pilgrims flock to these ghats to take a holy bath and wash away their sins. Varanasi has long been associated with the beautiful Ganga and its myriad tributaries.
Every evening, the Ganga Aarti at Dasashwamedha Ghat is a sight to behold. The Kashi Vishwanath temple is one of the 12 Jyotirlingas, the holiest of Shiva pilgrimages. Varanasi is a sacred place for Hindus, who believe that individuals who die there will be saved. Many individuals prefer to spend their golden years and die in this holy city. Varanasi is also a popular location for interring the ashes of the deceased in the Ganga. Funeral ceremonies and cremations on pyres are regular sights here.
Nearest Railway Station: Varanasi Railway Station (0 km)
Nearest Airport: Lal Bahadur Shashtri Airport (26 km)
Areas of Interest: Kashi Vishwanath Temple, Dasaswamedh Ghat, Assi Ghat, Manikarnika Ghat, Tulsi Manas Temple, Ramnagar Fort & Museum, Alamgir Mosque, Godowlia Market, Chowk & Vishwanath Gali, Man Mandir Observatory, Darbhanga Ghat
Average Cost: ₹ 3500/day/person
Amritsar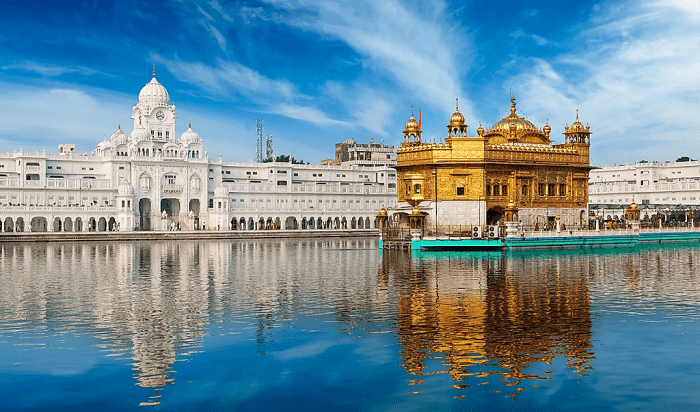 Although Amritsar is the holiest city for Sikh pilgrims, it attracts visitors of all faiths and interests. The Golden Temple, Akal Takht, Jallianwala Bagh, and Gobindgarh Fort are all popular attractions to visit in Amritsar. While the Old City to the south of Amritsar station is filled with historical monuments and sights such as the Golden Temple, the North side of Amritsar boasts affluent restaurants, hotels, and spacey neighbourhoods, as well as other sparkling indicators of the city's modern affluence.
The Golden Temple is the most important sacred monument for Sikhs and one of the most stunning temples in India, and it is undoubtedly a key highlight of all Amritsar sightseeing excursions. The Golden Temple, also known as Shri Harmandir Sahib or Darbar Sahib, is one of Amritsar's most popular tourist attractions. The temple complex is open daily from 6 a.m. to 2 a.m., so tourists can enjoy the evening reflections in Amrit Sarovar.
Amritsar was at the front of the Indian independence struggle. The city experienced the atrocious Jallianwala Bagh massacre, in which the British opened fire on defenceless Indians, killing 379 and injuring over 1200. The partition of India and Pakistan had the greatest impact on Amritsar's demography, economy, social structure, and culture. It is one of the best Places To Visit In India With Family In Low Budget.
Today, the city is full of cheerful, helpful, and hospitable individuals. Amritsar is also well-known for its delectable cuisine, sacred shrines, folk art, and culture. Amritsar is India's top exporter of goods to the Middle East, as well as the most important centre of Punjabi publishing. Despite its modern appearance, the city has managed to preserve its heritage and culture. The Golden Temple operates the world's largest langar or community kitchen.
Nearest Railway Station: Amritsar Railway Station (0 km)
Nearest Airport: Sri Guru Ram Das Jee International Airport (10.7 km)
Areas of Interest: Golden Temple, Akal Takht, Wagah Border, Jallianwala Bagh, Gobindgarh Fort, Durgiana Temple, Attari Border Crossing, Partition Museum, Tarn Taran, Maharaja Ranjit Singh Museum
Average Cost: ₹ 3500/day/person
Nainital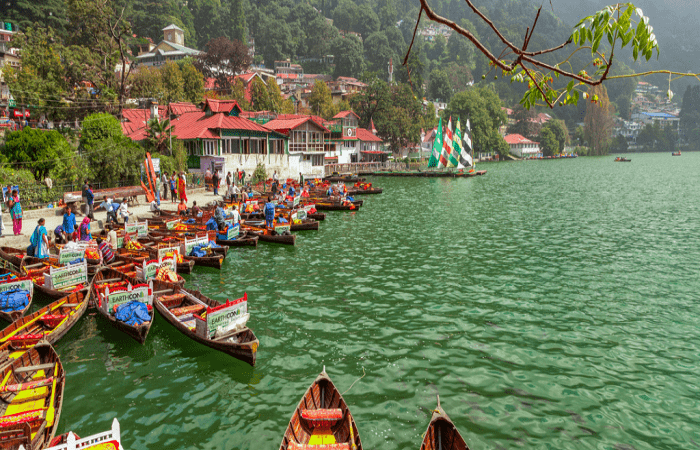 Nainital is a picturesque hill station in Uttarakhand, located in the foothills of the Kumaon highlands. It is the most frequented hill station in North India, located close to Dehradun and Delhi. Nainital is an ideal weekend retreat from Delhi and the surrounding areas.
Nainital has a lovely climate all year, making it a popular hill station for families, couples, and even lone visitors. It is easily accessible by road from adjacent major cities and is suitable for a two-day visit. Nainital's centre is Naina Lake, which has Mall Road on one side, Thandi Sadak on the other, and the bus stand opposite it.
Nainital was founded by the British because of its likeness to the Cumbrian Lake District. It is filled with exquisite colonial architecture that adds to the attractiveness of the area. Some minor hill towns near Nainital, such as Pangot, Ranikhet, and Almora, remain relatively untouched. There are also some tiny walking paths in Nainital.
Nainital is guaranteed to create an impression on you, whether you wish to go boating in the gorgeous Naini Lake, eat some Garhwali and Kumaoni specialities, shop for souvenirs, or take a ropeway ride to drink in the beauty of the Himalayas from Snow View Point.
Nearest Railway Station: Kathgodam Railway Station (35 km)
Nearest Airport: Pantnagar Airport (59.2 km)
Areas of Interest: Bhimtal, Naukuchiatal, Ramgarh, Haldwani, Sattal, Mukteshwar, Ranikhet, Corbett National Park, Corbett Park, Kumaon, Pantnagar, Binsar, Kausani, Bageshwar, Pithoragarh, Rishikesh
Average Cost: ₹ 4000/day/person
Shimla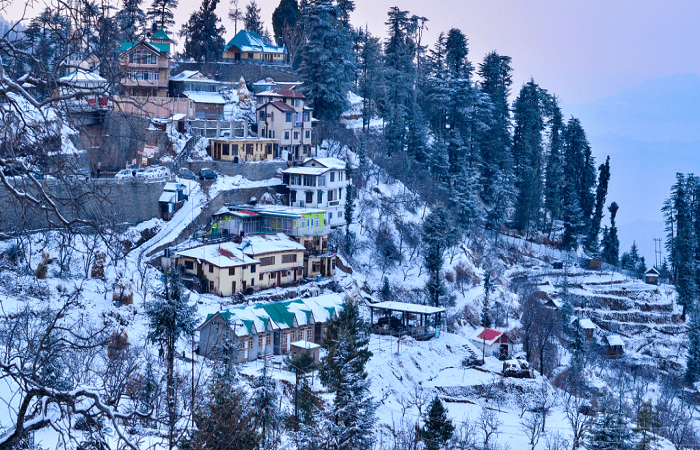 Shimla was named after Shyamala Devi, an avatar of the goddess Kali, whose temple stood in the dense forest that covered Jakhu Hill in the early nineteenth century. Shimla is the capital of Himachal Pradesh and served as India's summer capital before independence. Shimla is bordered by pine, deodar, and oak forests and covers an area of 25 square kilometres at a height of 7,238 feet.
It is one of India's most popular hill stations due to its well-developed amenities, convenient accessibility, and diverse tourist attractions. Shimla is a great base for trekking in the neighbouring hills or beyond, rafting and trout fishing at Tattapani, 51 kilometres from Shimla, and golf at Naldehra's 9-hole course.
From January until mid-March, there is skiing in Kufri and Narkanda. You can also go shopping at Shimla's most vibrant and colourful markets. You can relax by seeing a cultural or dramatic performance or participating in a sporting event.
A diverse choice of activities and attractions will undoubtedly keep you entertained at all times. Shimla Viceregal Lodge, previously the residence of the British Viceroy of India and now home to the Indian Institute of Advanced Study, is also worth a visit. It is one of the best Places To Visit In India With Family In Low Budget.
Nearest Railway Station: Kalka Railway Station (87 km)
Nearest Airport: Shimla Airport (87 km)
Areas of Interest: The Ridge of Shimla, Kufri, Green Valley, Jakhoo Hill, Chail, Kiala Forest, Mall Road, Shimla State Museum, Christ Church, Kali Bari Temple, Himalayan Bird Park, Viceregal Lodge, Kuthar Fort, Summer Hill, Ride on Toy Train Chadwick Waterfall
Average Cost: ₹ 4200/day/person
South India
Kodaikanal
Kodaikanal, in the state of Tamil Nadu, is one of India's most popular honeymoon locations. Kodaikanal, a lakeside resort town in Tamil Nadu, boasts a wonderful climate, mist-covered groomed cliffs, and a waterfall all combine to make the ideal environment for a fantastic holiday. Kodaikanal translates as "forest gift."
Kodaikanal, nestled among the rolling slopes of the Palani Hills, is at an elevation of 7200 feet above sea level, and when you visit this hill station, you will discover that everything you imagined it to be is true. Kodaikanal is a great spot to get away from the stresses of city life, and this hill station allows you to reconnect with nature as you ride your bike or hike through the huge forests that surround the town. It is one of the best places to visit in India with family on a low budget.
Nearest Railway Station: Kodai Railway Station (46 km)
Nearest Airport: Madurai Airport (120 km)
Areas of Interest: Kodaikanal Lake, Silver Cascade Falls, Bryant Park, Dolphins Nose, Green Valley View, Kodaikanal Solar Observatory, Thalaiyar Falls, Berijam Lake, Canopy Hill, Pambar Falls, Coakers Walk
Average Cost: ₹ 5500/day/person
Gokarna
Gokarna is a city in the Karnataka district of Uttara Kannada that translates to 'cow's ear.' According to popular mythology, it is the location where Lord Shiva emerged from Mother Earth's incarnation in the form of a cow. The town is interspersed with ancient temples and is home to one of the oldest temples since time immemorial, Mahabaleshwar, which is enshrined with Lord Shiva.
Furthermore, the town's rural appearance has drawn the attention of many tourists and foreigners. There are numerous beaches, pilgrimage sites, and waterfalls that are popular tourist destinations. In fact, the town is built around the River Aghanashini, which is considered a sacred spot by believers. The tranquil beaches are ideal for water-sport activities such as surfing, scuba diving, snorkelling, parasailing, and jet skiing.
Aside from the beaches, the Mahabaleshwar Temple attracts numerous pilgrims and saints. Yana is another charming village near Gokarna, with lush surroundings and rocky terrain ideal for sports such as cycling and trekking. Another prominent sport is mountaineering. It is one of the best Places To Visit In India With Family In Low Budget.
Nearest Railway Station: Ankola Railway Station (20 km)
Nearest Airport: Dabolim Airport (140 km)
Areas of Interest: Mirjan Fort, Kumta, Yana, Karwar, Yellapur, Sirsi, Murudeshwar, Jog Falls, Dandeli, Goa, Udupi, Karkala, Mangalore, Kudremukh, Horanadu
Average Cost: ₹ 2500/day/person
Goa
Nobody is unfamiliar with the beach beauty of Goa. This tiny state in West India is known for its stunning beaches, delicious seafood, exciting nightlife, and exhilarating watersports. Goa, in addition to being a renowned beach location in India, is also a terrific honeymoon destination, a great retreat with friends, and an incredible family holiday destination, which means the place is packed with activities and attractions to keep all of its guests entertained.
The Goans are quite welcoming to tourists and hold numerous celebrations throughout the year, the most well-known of which are the New Year and the Goa Carnival. While the seafood is delicious, Goa offers one of the best nightlife scenes in India, with fashionable pubs, beach shacks, sophisticated cafes, and several clubs and discotheques. Goa is especially ideal for younger travellers with limited funds due to the state's reduced alcohol pricing.
The state is split into two districts: North Goa and South Goa. North Goa is known for its vibrant beaches such as Calangute, Baga, Candolim, and Anjuna, as well as beach shacks, Fort Aguada, the Church of Mae De Dues, the Boghdeshwara Temple, and Chorao, Divar Island. South Goa, on the other hand, is noted for its tranquil beaches such as Butterfly, Palolem, Polem, and Agonda; luxury resorts; Se Cathedral and St Xavier's Church; and several viewing spots such as Dudhsagar Waterfalls, where one can also enjoy trekking.
River carnivals, Rajbhavan Darshan, e-bike tours, white water river rafting, hot air ballooning, birding tours at Dr Salim Ali Bird Sanctuary, Ayurveda massages, shopping, water activities like scuba diving and sea rafting, and other adventure activities like motorised paragliding and bungee jumping are also available to visitors in Goa.
Nearest Railway Station: Margao Railway Station (0 km)
Nearest Airport: Dabolim Airport (25.8 km)
Areas of Interest: Baga Beach, Calangute Beach, Grand Island, Dudhsagar Waterfalls, Fort Aguada, Candolim Beach, Tito's Street, Arambol Beach, Bom Jesus Basilica, Palolem Beach, Curlies, Club Cubana, Anjuna Flea Market, Chapora Fort, Mapusa Friday Market, Divar Island, Salim Ali Bird Sanctuary
Average Cost: ₹ 2500/day/person
Kanyakumari
Kanyakumari is a lovely coastal town in Tamil Nadu, located at the farthest southern point of India. Since its inception, this tranquil town has been regarded as a key cultural, artistic, and religious centre in the country. Kanyakumari city presents to the world an engaging combination of natural wonders and compelling ancient architectural marvels. It is one of the best Places To Visit In India With Family In Low Budget.
Kanyakumari is intriguing due to its amazing picturesque surroundings and sparkling landmark architecture. This city, surrounded by gorgeous mountains, lined by stunning seashores, and bordered by high coconut palms and paddy fields, is sure to captivate every visitor.
Anyone can be awed and enchanted by the rugged terrains, undulating valleys, hill regions, and gorgeous beaches. Aside from natural features, the city's prominent landmarks and stately temples contribute to its extraordinary splendour. Kanyakumari is home to many of the state's most popular tourist attractions.
Religious sites such as Thanumalayan Temple, Kumari Amman Temple, and Lord Subramanya Temple; historical sites such as Vattakottai Fort, Padmanabhapuram Palace, and Vivekananda Rock Memorial; and natural wonders such as Thirparappu Falls, Courtallam Falls, and Sanguthurai Beach are all popular tourist attractions in this area.
Nearest Railway Station: Kanyakumari Railway Station (0 km)
Nearest Airport: Trivandrum International Airport (67 km)
Areas of Interest: Thirparappu Falls, Vivekananda Rock Memorial, Thanumalayan Temple – Sthanumalayan Kovil, Thiruvalluvar Statue, Bhagavathy Amman Temple, Padmanabhapuram Palace, Kanyakumari Beach, Wax Museum, Sanguthurai Beach, Olakaruvi Falls
Average Cost: ₹ 4500/day/person
Pondicherry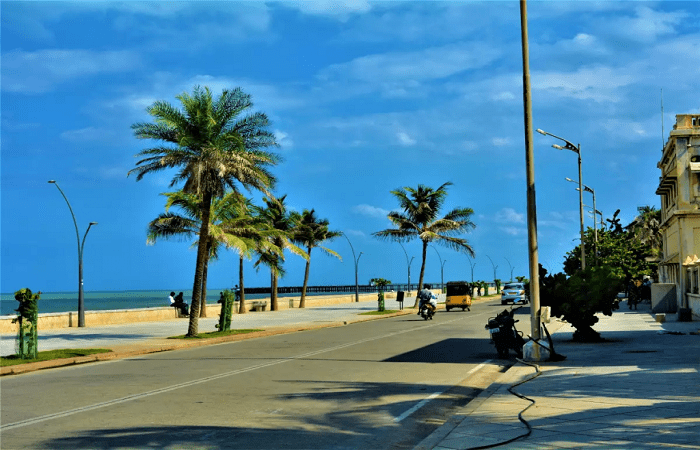 Pondicherry (Pudducherry) is a beach-side union territory in Tamil Nadu that is a love child of French and Indian cultures. Pondicherry was a French settlement until 1954. Pondicherry's distinctive charm is now enhanced by the historic Bouganvellia-draped French-style residences, churches, and even recently built French-style shops, brightly coloured cafes, and restaurants. Pondicherry is one of the best Places To Visit In India With Family In Low Budget.
When you visit areas like Rock Beach, Pondicherry Beach, Serenity Beach, or the Botanical Gardens in this French capital of India, you will undoubtedly feel like you are somewhere else. And the greatest way to explore Pondicherry is to go to Auroville and the Sri Aurobindo Ashram, where people from all over the world come to seek spirituality through yoga and meditation.
Pondicherry is one of those places that never ceases to wow you with its distinct style. There are various cafés and restaurants that serve excellent French food as well as other delectable international cuisines. Pondicherry, as a popular beach resort, also has outstanding nightlife, with various clubs and beach parties offering wonderful music and delicious cocktails. There is so much to see and see in this tiny French town of India that you will want to return and discover even more.
Nearest Railway Station: Puducherry Railway Station (0 km)
Nearest Airport: Puducherry Airport (3 km)
Areas of Interest: Paradise Beach, Sri Aurobindo Ashram, Auroville, Serenity Beach, Arikamedu, Auroville Beach, Basilica of the Sacred Heart of Jesus, Rock Beach, Ousteri Lake, VaradarajaPerumal Temple, Ousteri Wetland and National Park, Meeran Mosque, Ananda Ranga Pillai Mansion
Average Cost: ₹ 8000/day/person
Hampi
Hampi, a UNESCO World Heritage Site, was the Vijayanagar Empire's capital. It is located in Karnataka on the banks of the Tungabhadra River. The remains of Hampi's palaces, temples, and regal buildings attest to the Vijayanagar Emperors' riches and splendour. The name Hampi is derived from the old name of the Tungabhadra river, Pampa, Lord Brahma's daughter.
The town is known as Pampa in the local dialect. The Virupaksha temple is the most visible structure in Hampi. Lord Shiva is said to have married Parvati in this temple. It is one of the best Places To Visit In India With Family In Low Budget.
Other sights in Hampi include the Lotus Palace, Hazara Rama temple, and Lakshmi Narasimha temple, all of which are built in the Vijayanagar style. The Hampi Utsav, also known as Vijaya Utsav, is a cultural celebration held in January each year by the Karnataka government. The Purandaradasa Aradhana festival, held in the Vithala temple, is also well-known. It commemorates the poet-composer Purandaradasa.
Nearest Railway Station: Hosapete Railway Station (13 km)
Nearest Airport: Bellary Airport (350 km)
Areas of Interest: Virupaksha Temple, Vijaya Vittala Temple, Lotus Mahal, Yantrodharaka Hanuman Temple, Hampi Bazaar, Hippie Island, Coracle Ride, Queen's Bath, Matanga Hill, Archaeological Museum, Riverside Ruins, Underground Temple, Gagan Mahal, Hemakuta Hill
Average Cost: ₹ 3500/day/person
Lonavala
Lonavala city is one of the most lovely escapes from the relentless rush of the metropolises. It is situated in the Maharashtra district of Pune in western India. Lonavala is generally known as the "City of Caves" and the "Jewel of Sahyadri."
This is due to the hill station's outstanding surroundings, which include lush green valleys, fascinating caves, tranquil lakes, and breathtaking waterfalls. With their antique beams, themes, and inscriptions, the stunning rock-cut Bhaja and Karla caves in Lonavala have awed travellers.
The neighbouring areas of Lonavala include an unrivalled variety of waterfalls, including the Kune, Bhivpuri, Bhagirath, and Jummapatti waterfalls. The postcard-perfect landscapes of Aamby Valley, Pawna Lake, and Lonavala Lake will undoubtedly wow you. Natural beauties, religious attractions, and historical places are also popular in Lonavala. Tikona Fort, Duke's Nose Fort, Lohagad Fort, and Rajmachi Fort are among them.
Tourists can enjoy a variety of recreational activities in Lonavala, such as rappelling, camping at Pawna Lake, hiking to Tikona Fort, trekking to Rajmachi Fort, and riding the Imagica slides.
Although Lonavala has a tropical climate, the weather is always marine. However, during the winter and monsoon seasons, all of Lonavala's magnificent sights and landmarks come alive. Pack your bags and come here because Lonavala has something for everyone, from peace and quiet to adventure.
Nearest Railway Station: Lonavala Railway Station (0 km)
Nearest Airport: Lohegaon Airport (72 km)
Areas of Interest: Tiger's Leap, Bhushi Dam, Lonavala Lake, Imagica Adlabs, Celebrity Wax Museum, Rajmachi Fort, Aamby Valley, Amrutanjan Point, Karla Caves, Bhimashankar Trail, Bhaja Caves, Visapur Fort, Ryewood Park, Tikona Fort
Average Cost: ₹ 4500/day/person
East India
Itanagar
Itanagar is an attractive tourist destination in North East India that has always enticed keen travellers and vacation makers from around the country. It is located in the lap of the mighty Himalayas and is immersed in tremendous natural grandeur and heavenly weather all year.
This Arunachal Pradesh capital city is surrounded by natural splendours, making it a popular destination for nature enthusiasts and adventure seekers alike. The rich culture of this unusual hill outpost pervades every nook and cranny, providing anthropologists and sociologists with a fascinating experience. This makes it one of the best places to visit in India with family on a low budget.
Nearest Railway Station: Naharlagun Railway Station (15.2 km)
Nearest Airport: Lilabari Airport (57 km)
Areas of Interest: Ganga Lake, Ita Fort, Namdapha National Park, Itanagar Wildlife Sanctuary, Jawaharlal Nehru State Museum, Gompa Buddhist Temple, Polo Park, Indira Gandhi Park, Craft Centre & Emporium, Rupa
Average Cost: ₹ 3000/day/person
Darjeeling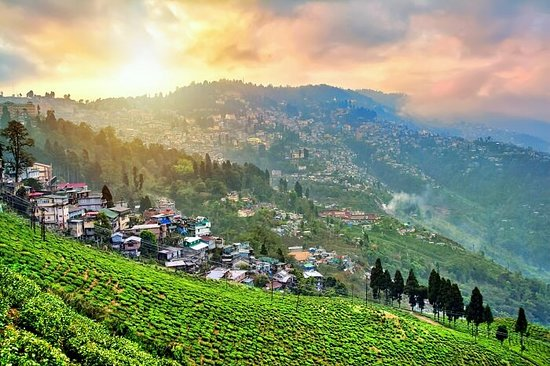 Darjeeling, in the state of West Bengal, is located at an elevation of 6,710 feet in the Lesser Himalaya. This UNESCO World Heritage Site is famed for its Darjeeling Himalayan Railways and tea industry. Because of the vast number of Buddhist residents, there are numerous historic monasteries located along its length and breadth.
The colourful vistas, tea plantations, perpetual weather, and hills make it one of India's most popular tourist destinations. Darjeeling is the largest tea exporter, hence tea tourism in Darjeeling is popular during the plucking season. During this time of year, one might notice women harvesting leaves from the fields. International visitors are surrounded by the perfume of the highlands.
Darjeeling, which covers an area of 3149 square kilometres, is a prominent retail hub where visitors may buy for showpieces, garments, handicrafts, and showpieces. Darjeeling tourists buy woollen goods, designer clothing, and shawls. On a clear day, the view of Kanchenjunga is like revealing a treasure trove of beauty and excitement to a happy throng.
Darjeeling has numerous attractions that place the 'Queen of Hills' at the top of all tourist destinations in India's North East. Darjeeling tourism attractions include Himalayan scenery, attractive tea plantations, toy trains, colourful markets, monasteries, and friendly people.
Nearest Railway Station: Darjeeling Railway Station (0 km)
Nearest Airport: Bagdogra Airport (95 km)
Areas of Interest: Tiger Hill, Batasia Loop, Padmaja Naidu Himalayan Zoological Park, Peace Pagoda, Ghum Monastery, Rock Garden, Darjeeling Himalayan Railway, Nightingale Park, Himalayan Mountaineering Institute, Singalila, National Park, St. Andrew's Church, Happy Valley Tea Estate, Tinchuley, Observatory Hill, Sandakphu Trek
Average Cost: ₹ 5500/day/person
Meghalaya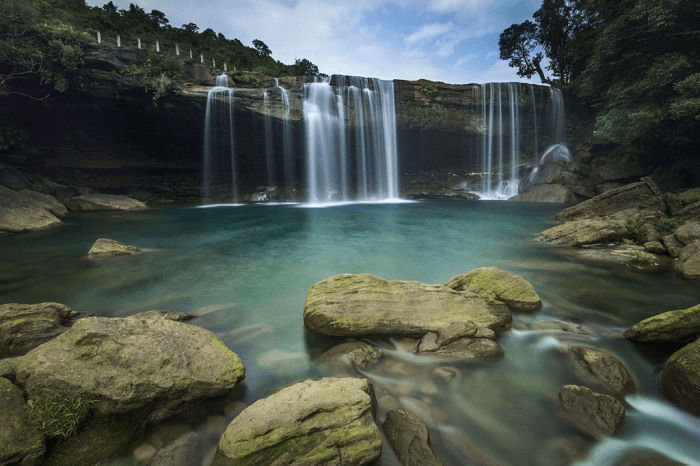 Meghalaya, or the Land of Clouds, is one of the most beautiful states in North-East India, with a wide range of scenery, activities, food, and festivals for visitors. Meghalaya is well known for Cherapunjji, which receives one of the highest amounts of rainfall in the world, but it may also enchant you with its hills, valleys, lakes, caves, and waterfalls, which, when combined with the magnificent clouds, give it a very tranquil, beautiful appearance.
Shillong is Meghalaya's capital and the most densely populated area in the state. Shillong has a lot of lingering British colonial influence, as evidenced by the abundance of British architecture. Shillong has been dubbed the "Scotland of the East" because of the stunning lakes that surround the town and the hills that surround it.
Cherrapunji is famed for its rain, and it used to be the wettest place on Earth before being surpassed by Mawsynram, which is only about 100 kilometres distant. The Living Double-decker Root Bridge is a popular tourist destination in Cherrapunji, where travellers can participate in trekking and hiking activities.
Don't forget to stop by Mawlynnong if you want to see Asia's cleanest village. Mawlynnong, located on the border between India and Bangladesh, is an incredibly clean village in Meghalaya with a bamboo dustbin on every street corner to ensure environmentally-friendly rubbish disposal.
The Sky Watch, a bamboo structure with sweeping views of the Bangladeshi plains from the top, is the village's main attraction. Meghalaya has a long tradition of workmanship, and woodcarving and creative weaving are well-known skills, particularly in the Jaintia and Khasi districts.
Nearest Railway Station: Guwahati Railway Station (0 km)
Nearest Airport: Shillong Airport (122.5 km)
Areas of Interest: Nohakalikai Falls, Umiam Lake, Mawlynnong Village, Living Root Bridges, Laitlum Canyon, Dawki River, Cherrapunji, Mawsynram, Elephant Falls, Mawphlang Sacred Forest, Seven Sisters Falls
Average Cost: ₹ 5000/day/person
West India
Pushkar
Pushkar is one of India's oldest ancient cities. Pushkar, located in Rajasthan's Ajmer district in the heart of the Aravali range, is known as tirtha-raj, which translates to "lord of pilgrim destinations." It is also one of the five pilgrimage places or dhams for Hindus. Pushkar has various temples, the most notable of which is the Brahma temple, one of the world's few temples dedicated to Brahma. Pushkar is also well-known for its Pushkar Lake, which features 52 ghats.
Because of the flower farming in and around the city, Pushkar is also known as "the rose paradise of Rajasthan." These flowers are sold all over the world. Pushkar, surrounded by hills, is a famous site for both devotees and tourists. Pushkar has recently become one of the most popular tourist sites for both Indian and international visitors.
The annual Pushkar Camel Fair, held in November, draws a large attendance. Pushkar will easily captivate you with its spirituality and tranquillity. Pushkar is a must-see destination in India because of its exquisite architectural heritage and fascinating history.
Nearest Railway Station: Pushkar Railway Station (0 km)
Nearest Airport: Jaipur Airport (140 km)
Areas of Interest: Pushkar Lake, Brahma's Temple, Varah Temple, Savitri Temple, Pushkar Camel Fair, Man Mahal, Rangji Temple, Desert Camp, Mahadeva Temple, Pushkar Bazaar, Merta City, Rose Garden, Kishangarh, Apteshwar Temple, Man Mahal, Visit Pushkar Bazaar, Adventure Desert Camp, Merta City
Average Cost: ₹ 3000/day/person
Udaipur
The city of lakes is often referred to as the "Venice of the East." Udaipur is surrounded by aquamarine lakes and the lush green hills of the Aravallis. One of Udaipur's most magnificent attractions is the famed Lake Palace, which is located in the midst of Lake Pichola. It is also home to Jaisamand Lake, which is said to be Asia's second-largest man-made sweet water lake. The magnificent City Palace and Sajjangarh (Monsoon Palace) add to the city's architectural splendour and majesty.
The city is also well-known for its abundance of zinc and marble. The solar observatory in Lake Fateh Sagar is India's only island observatory and was designed after Big Bear Lake in Southern California. The Shilpgram Festival, which runs from December 21 to December 30, attracts a huge number of people who are interested in arts and crafts.
Trekking, paragliding, cycling tours, and helicopter rides are among the exhilarating activities available in Udaipur. Sunset boat cruises on Lake Pichola or Fateh Sagar Lake are good options for finding peace and quiet. Others can go shopping at Shilpgram, Bada Bazaar, or Mochiwada Bazaar to stock up on exquisite items like Bandhani sarees, handcrafted juttis, silver jewellery, purses, and real Rajasthani handicrafts.
Nearest Railway Station: Udaipur Railway Station (0 km)
Nearest Airport: Maharana Pratap Airport (20 km)
Areas of Interest: The Lake Palace, Fateh Sagar Lake, City Palace, Lake Pichola, Vintage Car Museum, Jagdish Temple, Bagore Ki Haveli, Saheliyon Ki Bari, Shilpgram Fair, Gulab Bagh and Zoo, Sajjangarh Monsoon Palace, Jaisamand Lake, Jagmandir, Maharana Pratap Memorial, Udaipur Solar Observatory, Dudh Talai Musical Garden, Eklingji Temple, Mansapurna Karni Ropeway, Crystal Gallery, Bada Mahal, Tiger Lake, The Wino, Panera Bar, Sukhadia Circle
Average Cost: ₹ 3500/day/person
Jaisalmer
Jaisalmer is an important part of Rajasthan's tourism scene. It is popularly known as the Golden City because of its abundant golden sand dunes and castles built with golden honey sandstones. It is located in the northwestern part of the Indian State.
The majestic Jaisalmer Fort, full of the live desert national park, ancient Kuldhara Village, beautifully designed Jain temples, surreal Gadisar Lake, rustic Sam Sand Dunes, artistic Tazia Tower and Badal Palace, intricately designed Patwon ki Haveli, glorious Bada Bagh, and many more significant tourist attractions can be found in Jaisalmer.
During your vacation to the city of Jaisalmer, you can partake in a variety of desert experiences that are both daring and enjoyable. Going on a safari tour in a jeep or on a camel and exploring the sands is an unforgettable experience. Other activities are available at the desert camps. You will have a fantastic evening at the campsite watching traditional music and dance performances.
The campgrounds are also known for serving the greatest authentic Rajasthani meals to tantalise your taste buds. Jaisalmer is heated throughout the year. From April to July, it has extremely hot summer days, a rainy season from July to August, and warmer winter days from December to March.
Nearest Railway Station: Jaisalmer Railway Station (0 km)
Nearest Airport: Jodhpur Airport (275 km)
Areas of Interest: Jaisalmer Fort, Sam Sand Dunes, Gadsisar Lake, Patwon Ki Haveli, Kuldhara Abandoned Village, Bada Bagh, Salim Singh-ki Haveli, Tanot Mata Temple, Jaisalmer War Museum, Desert Culture Centre and Museum, Khuri Sand Dunes, Desert National Park, Dussehra Chowk, Nathmal-ki-Haveli, Khaba Fort, Tazia Tower, Surya Gate, Mandir Palace, Jain Temple, Vyas Chhatri
Average Cost: ₹ 2500/day/person
How To Travel With Low Cost In India
Use Railways for Travel
The fare on Indian railways is low especially if you can adjust yourself in General and Sleeper coach. Prices for AC coaches are quite high. So travelling on Indian railways, especially for long distances is very cheap and reliable.
Travel in the Offseason to avoid the crowd and expensive rates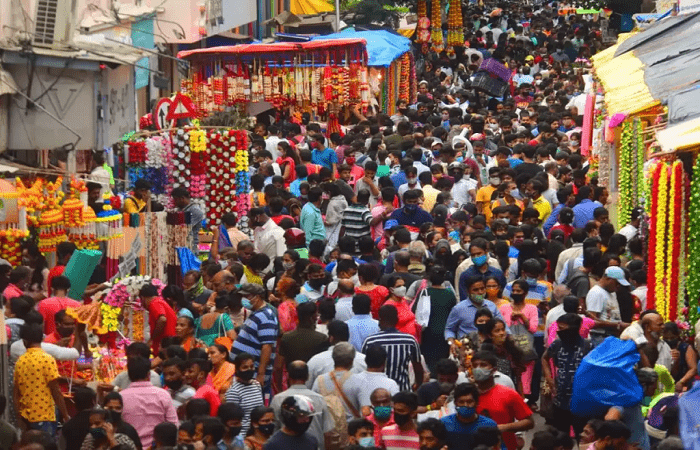 For students and young professionals on a tight budget, the holiday season is the worst time to arrange a trip because costs are at an all-time high due to increasing demand. Furthermore, each place has a peak season when prices for modes of transportation, resorts and hotels, and other expenses are high.
So, the first piece of advice is to avoid festivals and peak seasons.
Travel in group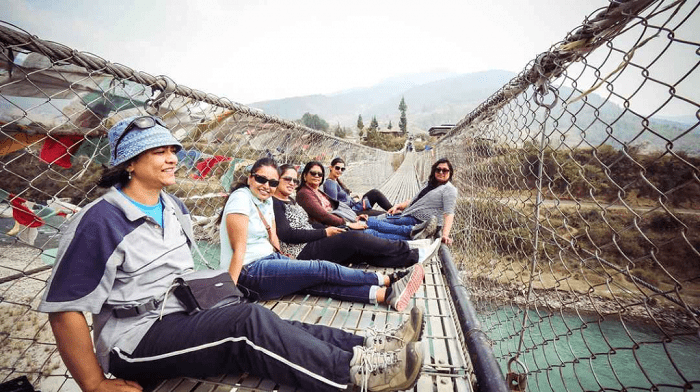 Travelling in a group will divide the expenses and you will save about 30% of your money. With a group, you can easily rent rooms and vehicles without spending a huge sum of money. Travelling in a group will also keep you safe throughout the journey,
Use Public/Local Transport
Instead of renting vehicles or booking cabs, using Public Transport is much cheaper. Just ask any local about the bus schedule of that area and you will be ready to catch buses and travel to your destination. A bus ticket will cost you not more than 20 Rs whereas a cab booking will cost you around 400 Rs.
Avoid big popular markets and go to local shops
Popular markets and malls are the worst places for shopping if you are on a budget. Prices are very high at these places. So, prefer going to a local market or street shop to save money on goods.
Carry your own Essential items
Before travelling, make a checklist of essential items and make sure to carry these items with you instead of purchasing them while travelling. This will save your time and money while travelling.
And this concludes our article on Places to Visit in India with Family on a low budget. If you liked this article, then make sure to like and share it and also don't forget to share your trekking experience at these places down in the comment section below.
You may also like Top Things Famous In India.
FAQs (Frequently Asked Questions)
Which is the cheapest tour in India?
Kodaikanal, Itanagar, Pushkar, Darjeeling, Mcleodganj, Udaipur, Gokarna, Goa, Kanyakumari, Rishikesh, Pondicherry, Jaisalmer, Kasol, Varanasi, Amritsar, Hampi, Nainital, Lonavala, Meghalaya, Shimla are some of the best cities for cheap tours.
Which is the cheapest place in India?
Goa, Kanyakumari, Rishikesh, Pondicherry, Jaisalmer, Kasol, Varanasi, Amritsar, Hampi, Nainital, Lonavala, and Meghalaya are some of the cheapest and most budget-friendly places in India.
Which place is best for a family trip to India?
Shimla, Goa, Nainital, and Pondicherry should be at the top of your list if you are planning a family trip to India.
How can I travel at a low cost?
Follow the guidelines to save money while travelling:
1. Use Railways for Travel
2. Travel in the Offseason to avoid the crowd and expensive rates
3. Travel in groups, Use Public/Local Transport
4. Avoid big popular markets and go to local shops
5. Carry your own Essential items
Is Goa expensive?
It is more expensive than the rest of India, however, this is hardly a fair comparison given India's dirt-cheap costs. So in short, no, Goa is not expensive.