Many tourists have India on their bucket list, and it's easy to see why! The varied terrain, vibrant festivals, lovely culture, and spicy-hot cuisine are all reasons to travel to this country. Being home to more than 1 billion people, this country packs the highest diversity on this planet. Here are some of the most interesting world-known facts about this beautiful country. Let's take a look at What is famous in India and what this country is known for?
Largest Democracy
India is the world's seventh largest country, with a total area of 3.29 million square kilometers. According to United Nations estimates, the country is home to 18% of the world's population. India is widely regarded as the world's most populous democracy. In the 2019 general election, there were approximately 911 million registered voters which are more than the population of most countries.
High Population
India is the world's second most populous country, trailing only China, and it is expected to overtake China in the next six years, by 2024. High population is a problem that successive administrations have been aware of, and actions are being taken to address it.
Mahatama Gandhi
Not only did Mahatma Gandhi fight for India's independence from British colonial rule, but he also educated the world about nonviolence or ahimsa. People all throughout the world remember Gandhi as a symbol of peace. Many monuments and statues have been dedicated to Mahatma Gandhi around the world, and people continue to respect him as a symbol of peace, humanity, and nonviolence.
Indian Culture
Sikhism, Buddhism, Jainism, and several other important religions all originated in India. This extremely different variety of religions and civilizations has peacefully coexisted in this country for hundreds of years, a witness to India's and Indians' legendary levels of tolerance! All this means that India is an excellent blend of cultures which gives it a different flavor than other countries. This attracts the attention of people throughout the world.
Most Official Languages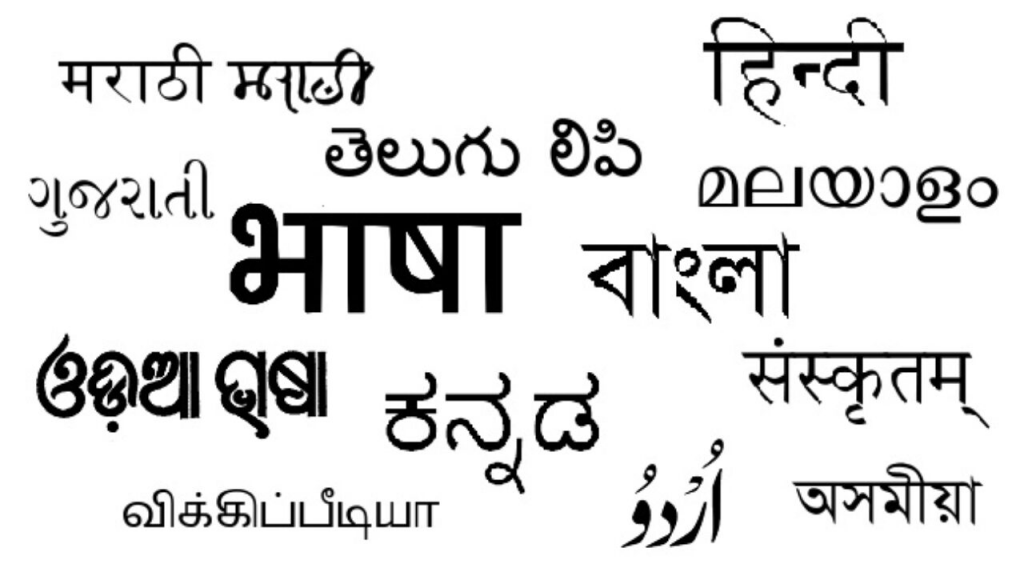 More than 19,500 languages and dialects are still spoken in India, making it the world's most multilingual country. However, India does not have the most official languages, as only 18 are recognized by the Constitution and designated official at the provincial level but the number still makes it a top ranker in the world. This is a modest percentage when compared to the abundance of languages and dialects in their territory.
The most widely spoken languages are Hindi and Bengali, with Hindi being the primary language of the government and key institutions. Among their original languages, English is recognized as an official language in India as a result of British colonization and for business purposes.
Origin of Religions
India is the birthplace of four main religions: Hinduism, Buddhism, Jainism, and Sikhism. These religions are practiced by nearly a quarter of the world's population. Jainism was established in the sixth century BC, while Buddhism was established in the fifth century BC. Sikhism dates back to the 15th century when Guru Nanak Dev established it.
Indian Food
From the iconic chicken tikka masala, which is actually my favorite Indian meal, to Murgh Makhani (butter chicken), Tandoori chicken, Naan, and a plethora of other delectable delicacies, Indian cuisine is unrivaled and will have you licking your fingers if you enjoy spicy food! In fact, even their tea is spicy!
The exciting aspect is that each region/state has its own distinct signature recipe, so get ready to sample a range of unusual foods.
Indian Attire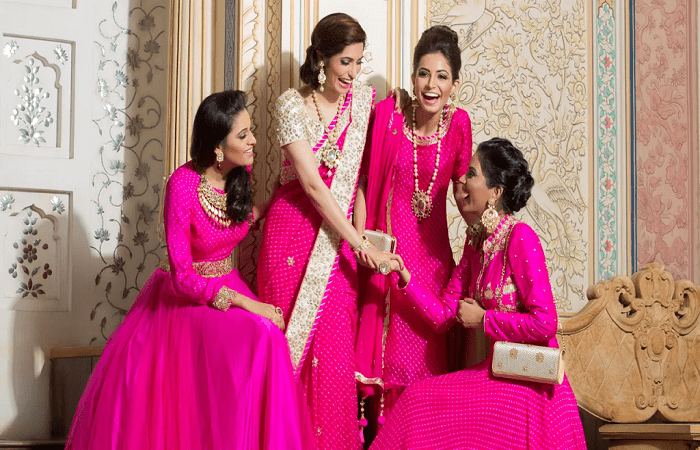 Since time immemorial, the elegance and charm of Indian ethnic clothing have been upheld, and the occidental culture has always been intrigued by the splendor and magnificence of the popular ethnic garments – saree, salwar suit, and lehenga. Nowadays, Indian attire has become popular all over the world. Its designs and variety are what attract people most.
Indian Weddings
Every Indian wedding reflects the country's culture, thus attending a wedding in India is like exploring a different section of the country. From traditional food to attire to rituals, you get to savor everything in the Indian wedding extravaganza, and it is tonnes of fun because you'd be the guest and will be treated in the most special way, with all transportation arrangements taken care of, accommodation booked in advance, and a great food menu selected in advance to offer you the best of Indian cuisine. Overall, attending an Indian wedding would be an experience of experiencing the warmest of all hospitality and a big part of the country's culture.
Most Temples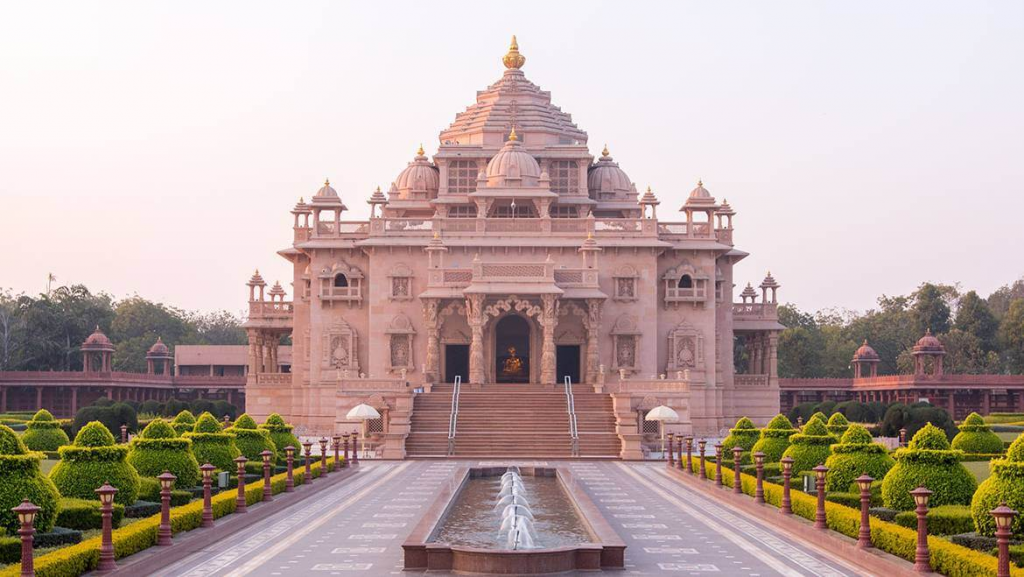 The bulk of the population practices Hinduism in India. There are around 97 crore Hindus in India, and there are thousands of Hindu temples. Throughout the country, temples of various kinds and architecture can be found. The exquisite sculptures and enormous structures will take your breath away. People from all around the world come to these temples in search of faith and spiritual development. Every temple has its own narrative and history.
Most Mosques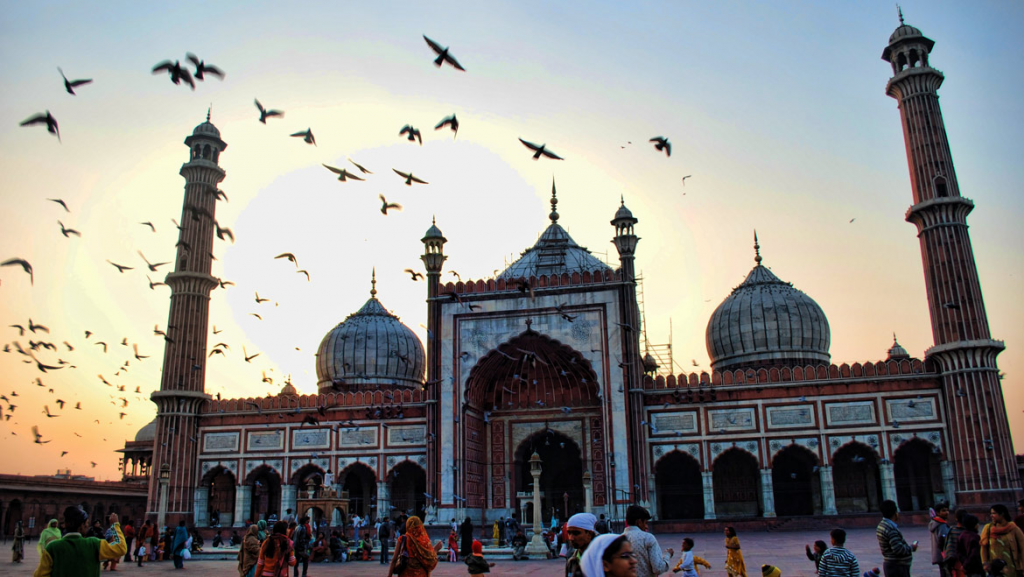 India has the most mosques in the world, with more than 300,000 functioning mosques. Even Islamic countries have a lower number of mosques than this.
Animals and Wildlife
India has a very diverse geography from deserts to mangroves, from the Himalayas to backwaters and ghats. This means this land is also blessed with species of some of the most beautiful animals in the world.
Tigers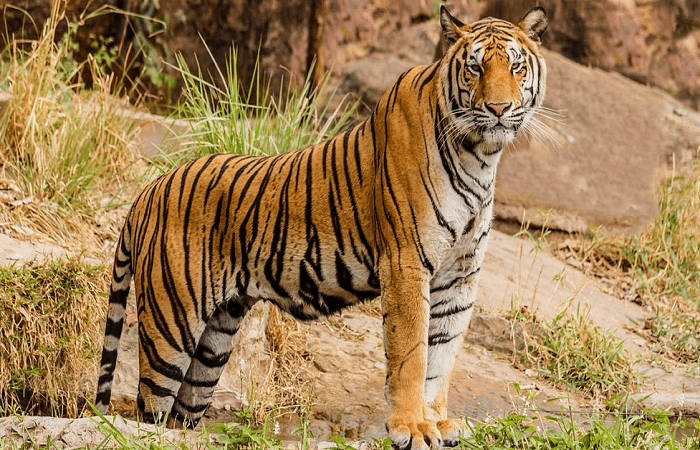 The Royal Bengal Tiger is India's national animal. Panthera Tigris is the scientific name for this animal. It received its status in April 1973. The tiger was chosen as India's national animal due to its grace, strength, agility, and immense force. On April 1, 1973, the government established Project Tiger in order to conserve tigers. It took off from Uttarakhand's Jim Corbett National Park. Since then, the population of tigers has doubled making it only a few of the countries with a high tiger population in the world.
One-Horned Rhino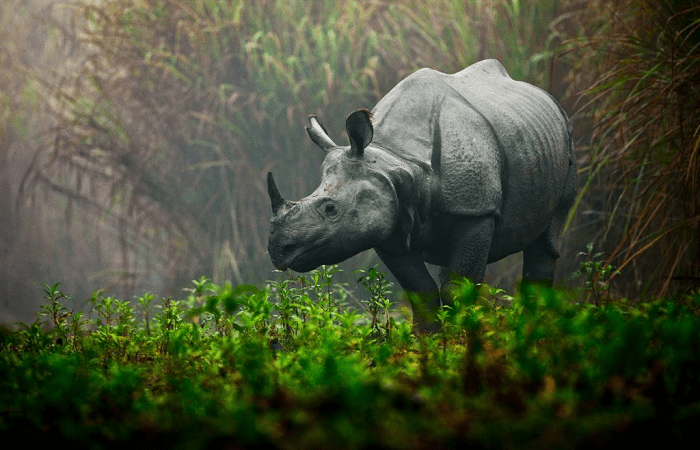 The bigger one-horned rhino (sometimes known as the "Indian rhino") is the largest rhino species. Once common over the northern Indian subcontinent, rhino populations declined as they were hunted for fun or exterminated as agricultural pests. This brought the species dangerously near to extinction, and by the turn of the century, just about 200 wild greater one-horned rhinos survived.
The recovery of the greater one-horned rhino is one of Asia's most notable conservation success stories. The bigger one-horned rhino was saved from extinction because to the stringent protection and control of Indian and Nepalese wildlife officials. Today, there are approximately 3,700 rhinos in northeastern India and the Terai grasslands of Nepal.
Most Birds Species
Shukavana, a Mysore walk-through aviary, holds the Guinness World Record for the most bird species in an aviary. It is home to 468 rare and endangered bird species. The aviary is one of Mysore's most popular tourist attractions.
Festivals
Being home to so many religions, India is also a country with many festivals that are celebrated throughout the country with fun and joy. Here are some of the festivals of India known throughout the world.
Holi
The Holi celebration, conducted in India to celebrate the triumph of good over evil, is certainly one of the most colorful holidays in the world. It is a fantastically beautiful and colorful event in which participants hurl colored powders such as red, blue, yellow, pink, and purple at one another while dancing beneath water sprinkles from water pistols. This vibrant event draws visitors from all over the world who come to participate in and enjoy the festivities.
Actually, the Holi celebration has become so popular that it is now celebrated not only in India but also in other nations with a large Indian population, with Indians getting together to enjoy this colorful day.
Diwali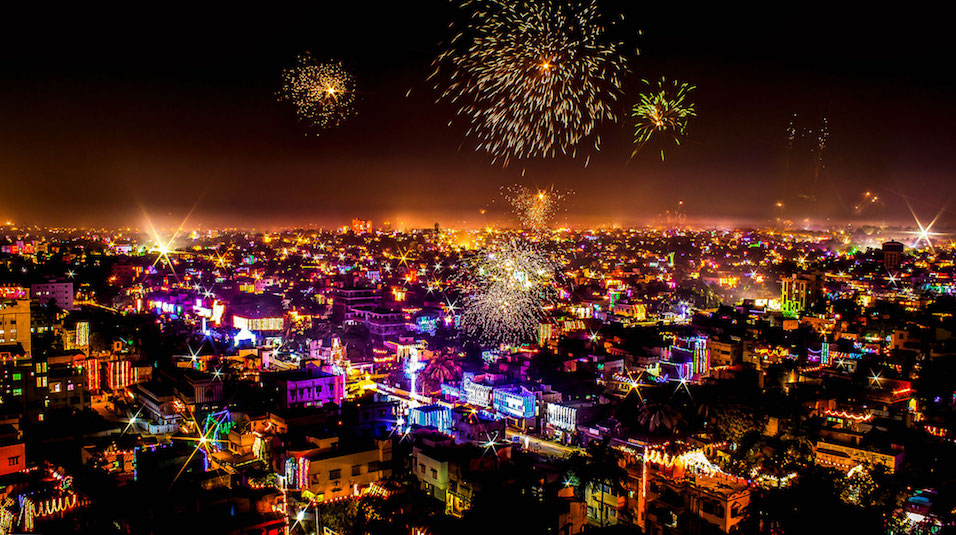 Diwali is predominantly celebrated by Hindus, the vast majority of whom live in India. However, each spiritual tradition has its own origin story for Diwali. North Indian Hindus celebrate Lord Rama's triumphant return home, while South Indian Hindus honor Lord Krishna's slaying of a demon. This festival is celebrated on such a large scale that it has been also observed from the International Space Station. Throughout this day, India glows even more than usual at night making it a spectacle to watch.
Kumbh Mela
Kumbh Mela is the largest gathering of people in the world. In 2013, the Kumbh Mela in Allahabad drew a record attendance of about 10 crore people! The celebration dates back over 2000 years! The mela first appears in writing in the reports of the Chinese scholar Xuanzang, who visited India during the reign of King Harshavardhana.
Monuments and Popular Places
India's richness of historic structures attests to the country's rich legacy. In terms of the number of World Heritage Sites, India ranks in the top ten countries in the world. India has 38 UNESCO World Heritage Sites, 30 of which are cultural sites. Some of the most well-known structures include the magnificent Taj Mahal, Qutub Minar, Konark's Sun Temple, and Jaipur's Hawa Mahal.
Taj Mahal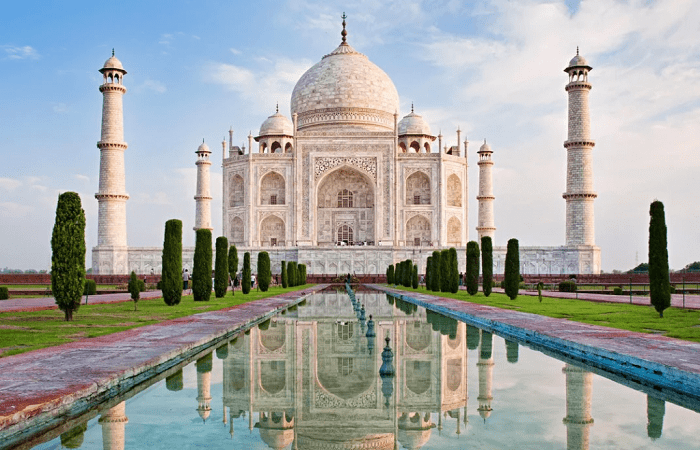 Taj Mahal is one of the wonders of the world. In conception, treatment, and execution, it is a masterpiece of architectural style, with distinctive aesthetic qualities in balance, symmetry, and harmonic blending of numerous parts. The tomb, mosque, guest house, main gate, and entire Taj Mahal complex maintain their integrity.
Hawa Mahal
Hawa Mahal, literally the Palace of Winds, was erected in 1799 by Maharaja Sawai Pratap Singh out of pink sandstone and is the most recognizable structure in Jaipur. This one-of-a-kind five-story tower with small latticed windows (called jharokhas) combines Hindu and Islamic design. Tourists from all over the world come here to admire this masterpiece.
Golden Temple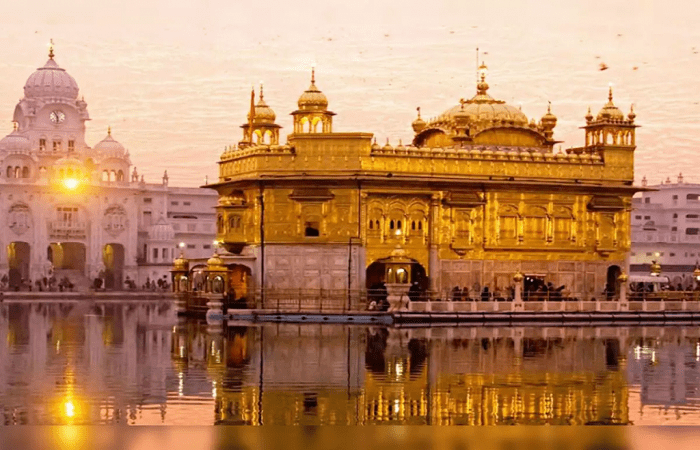 The Golden Temple, with its complete golden roof, is one of the most significant pilgrimage sites for Sikhs. The Mandir is a two-story edifice built on a 67-foot square of marble. The upper portion of the building was erected with roughly 400 kg of gold leaf by Maharaja Ranjit Singh. It is open to people of all religions and castes. The langar sewa at the Amritsar Golden Temple is the world's largest free kitchen.
On a daily basis, it serves more than 50,000 meals. On holy occasions, the number can reach one lakh or more. The lunch is basic but tasty, consisting of rotis, dal, vegetables, and kheer. Surprisingly, all of the food served here is donated by devotees.
Statue of Unity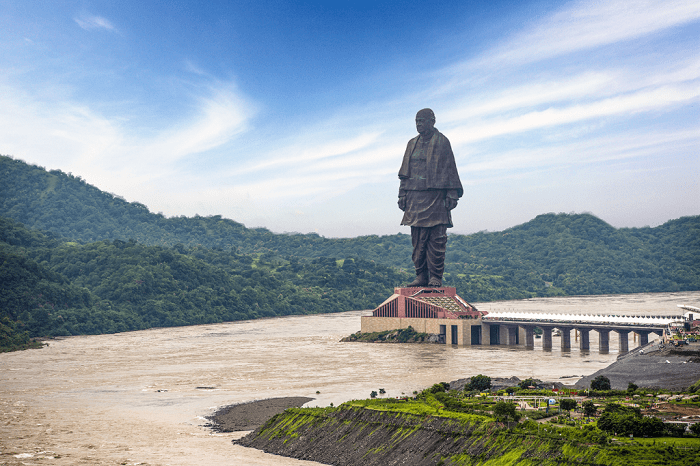 The statue was erected as a tribute to India's Iron Man, Sardar Vallabhbhai Patel, the country's first home minister after independence. He was in charge of bringing all 562 princely states of India together to form the Republic of India. It is one of the biggest statues in the world.
Bandra Worli Sea Link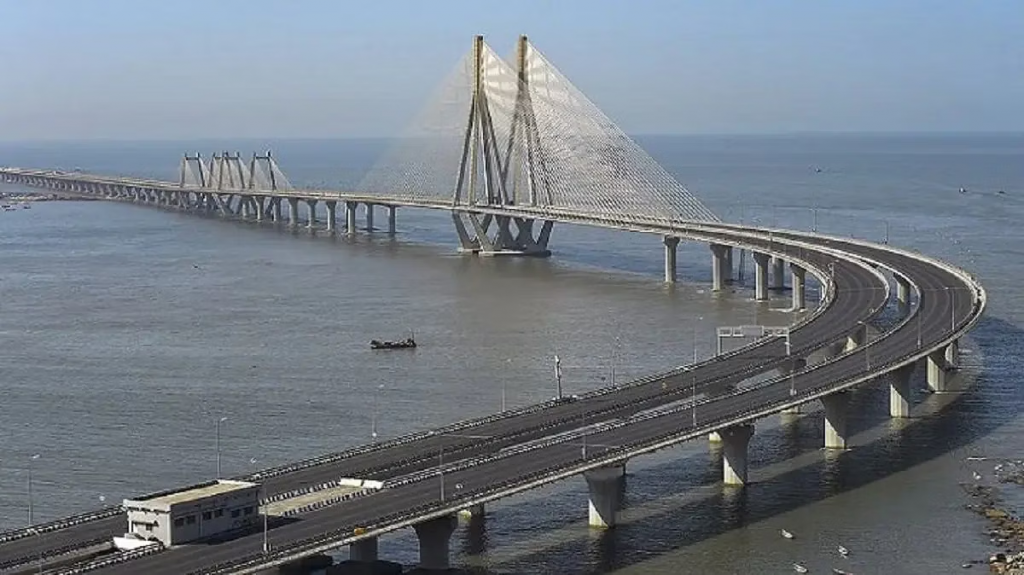 The Bandra Worli Sea Link exemplifies the greatest of Indian engineering. The Rajiv Gandhi Maritime Link connects Mumbai's Western Suburbs to South Mumbai through sea transportation. It weighs the same as 50,000 African elephants put together. The steel wire utilized in this bridge is the same length as the earth's circumference.
Highest Cricket Ground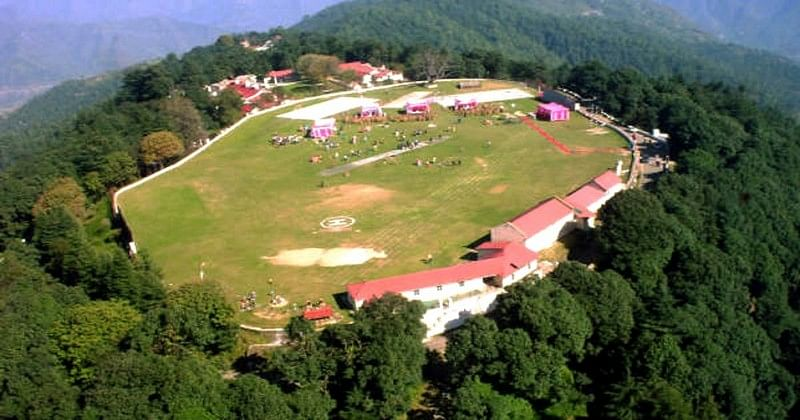 The tallest stadium in the world is Dharamshala Cricket Ground, which stands at 4780 feet. As it stands, this is the world's highest fully functional international cricket ground. It has held a number of tests, ODIs, and T20 matches, the first of which being an India-Australia test match in 2017. The stadium also served as a host venue for the 2016 T20 World Cup in India.
Varanasi
Varanasi is one of the oldest continuously inhabited cities in the world. Its old name, Kashi, was related with a kingdom of the same name that existed 2,500 years ago. Varanasi is well-known for its bathing ghats on the banks of the Ganga. Pilgrims flock to these ghats to take a holy bath and wash away their sins. Varanasi has long been associated with the beautiful Ganga and its myriad tributaries. Every evening, the Ganga Aarti at Dasashwamedha Ghat is a sight to behold.
Ganga
Aside from providing drinking water and irrigating fields, the Ganges River is extremely important to India's Hindu population for religious reasons as well. The Ganges River is considered their most sacred river, and it is worshiped as the goddess Ganga Ma or "Mother Ganges". This makes this river one of the most known feature of Indian geography along with the Great Himalayas.
Himalayas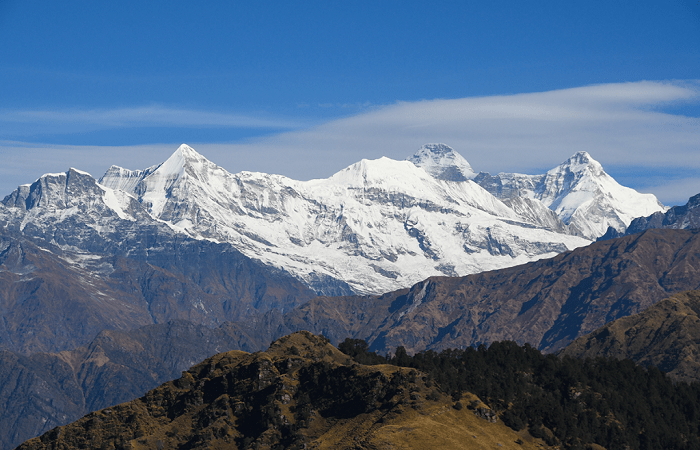 The Himalayas are a stunning mountain range in South Asia that spans six countries, including India, particularly the northeastern region. The Indian Himalayan Region, which encompasses 11 Indian states and union territories, is a significant landmark in Asia that draws adventurous travelers. Although it is shared by several countries, India has the largest share of the Himalayas, covering around 460000 km and accounting for 16.2 percent of the country's total geographical area. The magnificent mountain range creates the world's tallest mountain, Mt Everest, the summit of which is located on the Nepal-China boundary.
Worlds Largest School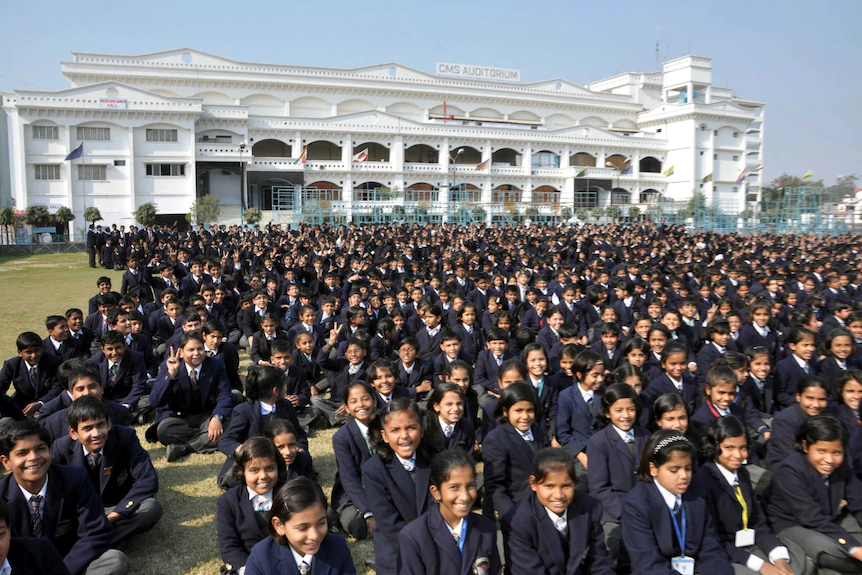 The City Montessori School in Lucknow is the world's largest school. With almost 45,000 students, it was inducted into the Guinness Book of World Records in 2013 as the Largest City School. The school was founded in 1959 by Jagdish Gandhi and his wife Bharti, with a loan of Rs. 300. Alumni of City Montessori frequently appear on the list of successful candidates for various competitive tests such as UPSC Civil Services, JEE, NTS, CLAT, and so on.
In the past, alumni from this institution have been offered admission to a number of prestigious international universities. The school was also awarded the UNESCO Prize for Peace Education in 2002.
Wettest Place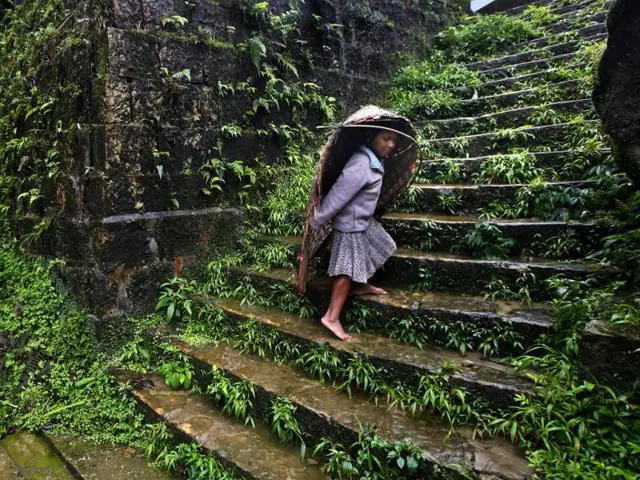 Mawsynram, a village in the East Khasi Hills region of Meghalaya state in north-eastern India, is the wettest place on the planet. Several times a year, torrents of water transform the village's streets into waterfalls. Every year, approximately 12 meters of rainfall in this community, but the residents are used to it; they only complain when they have to fix the leaky holes in their homes.
Games
India is famous for the invention of many games and also for its craze for certain sports. Let's check them out.
Chess
Chess is widely regarded as one of the most ancient and sophisticated games. It originated in India as 'Shatranj' in the sixth century. The game later spread to Persia and then to Europe where it became what today is known as Chess. Chess is now played all over the world and is one of the most played games India gave this world.
Snake and Ladder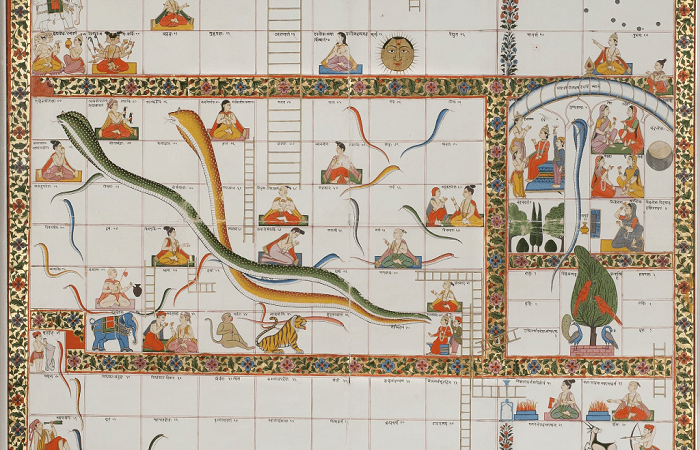 The snakes & ladders game was invented in India. The game of Snakes & Ladders was created by the 13th-century poet saint Gyandev. It was originally called 'Mokshapat' and was used as a part of moral instruction to children with the ladders representing virtues and the snakes indicating vices. Know, that this game is one of the most popular games in the world played by billions of people.
Cricket
If it is not being broadcast on television, it is being broadcast all throughout India. Other sports have acquired popularity in India, such as basketball, football, and wrestling, but deep down, cricket is still the religion that holds India's heart. India's craze is known throughout the world. Stadiums get filled with fans during matches sometimes in hundred thousand. Street cricket also known as Gali cricket is very among kids and even adults.
Hockey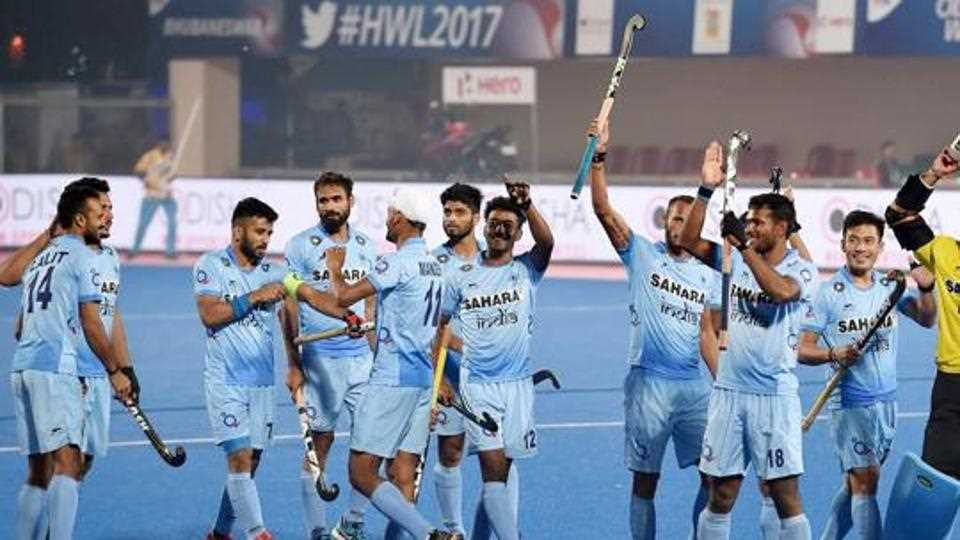 Hockey, India's national sport, was also the game that launched India onto the international stage. While cricket is India's most popular sport, hockey is the country's national sport. India's worldwide performance has been outstanding since its Olympic debut in the twentieth century, and it has become the country's national sport as a result. The Indian men's team won eight gold medals, one silver, two bronze medals, and one world cup. Though hockey is no longer as popular in India as it once was, it remains one of the things connected with the country.
Most Post Offices
In 1854, India made history by issuing the first postage stamps from the post office in the province of Sind (then in British India). Hikkim, India's highest post office, is also located at 15,500 feet. Hikkim is part of the Lahaul and Spiti region of Himachal Pradesh. With 1,55,618 post offices and approximately 5,66,000 personnel, India boasts the world's largest postal network. India's contemporary postal service dates back more than 150 years.
Dal Lake in Kashmir to boasts a floating post office. It is the world's only floating post office. This two-century-old floating post office was established during the British era and continues to deliver letters and couriers to lake residents.
Yoga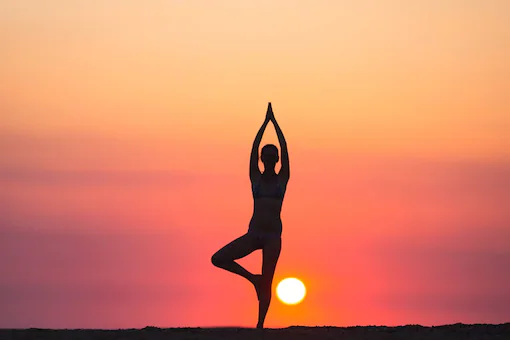 Yoga has grown in popularity in the Western world in recent years. However, this historical practice began in India thousands of years ago. Outside of India, yoga is best recognized for its physical postures and stress alleviation, but it is much more. It is fundamentally about meditation and spiritual development. In fact, the word "Yog" literally means "connection with God." True yoga's physical, mental, and spiritual exercises are designed to bring one closer to God and feel the delight and bliss that this brings.
Diamonds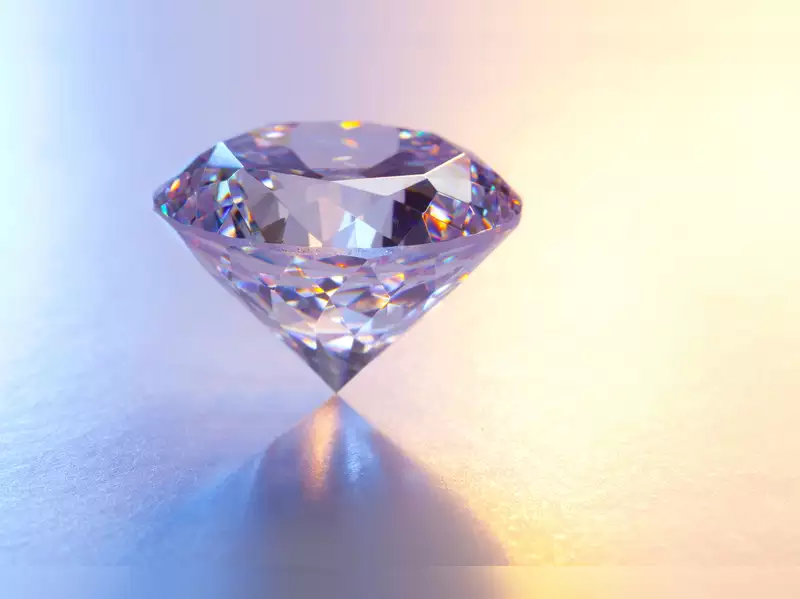 The first diamonds were discovered in India in the fourth century BC, whereas the most recent deposits developed 900 million years ago. Diamond mining dates back to antiquity in India. India has been the source of nearly all of the world's known diamonds from ancient times, and until the discovery of diamonds in South Africa in 1896, India was the only site where diamonds were mined. Still, Indian diamonds are very popular in the world. India is known as the Diamond of Asia.
Spices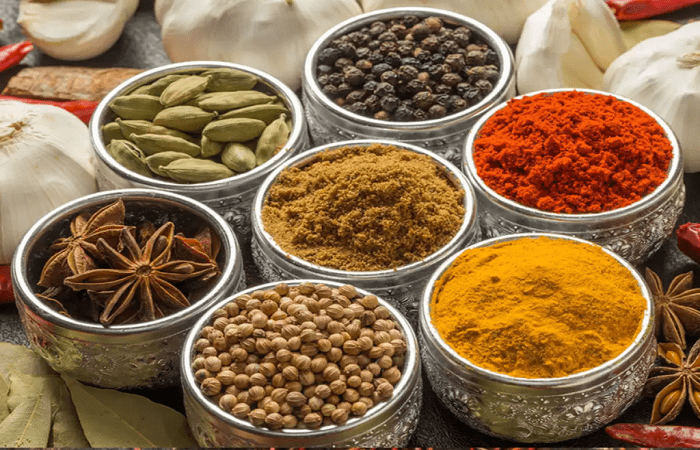 India holds a commanding position in the global spice trade. Indian spices are well known for their flavor and scent in both home and international markets. The hidden ingredient known as "spices or masala" is responsible for the aroma and richer appearance of Indian food.
Refined Sugar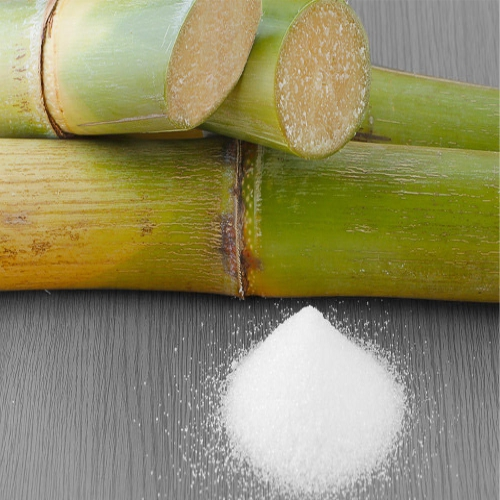 The first chemically refined sugar appeared on the scene in India about 2,500 years ago. From there, the technique spread east towards China, and west towards Persia and the early Islamic worlds, eventually reaching the Mediterranean in the 13th century. So it can be said that India spread the sweetness in the world.
Film Industry/Bollywood
Another well-known aspect of India is its Hindi film industry, also known as Bollywood. Starting in the 1930s in Mumbai, India, this bright and glamorous Indian cinema industry is well-known around the world and has generated several well-known Hollywood stars. Bollywood films are infamous for their cheesy singing, dancing sequences, and overblown battle scenes. When visiting India, join this Mumbai film city trip to experience the thrill of Bollywood, as seeing their films is a treat in and of itself that you should not miss.
Natural Silk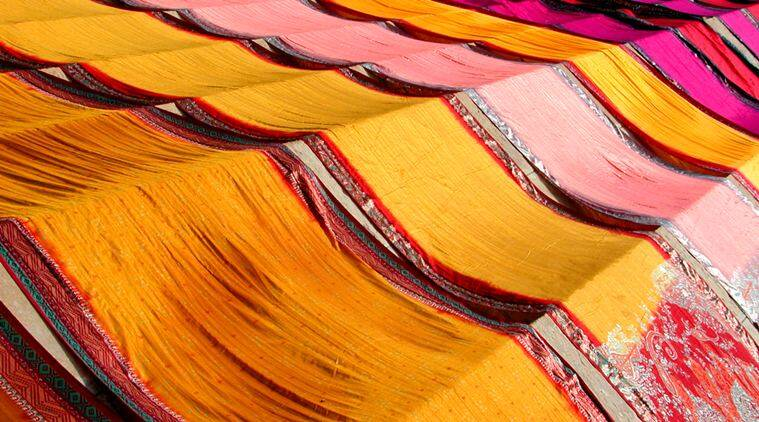 India is the world's second-largest producer of natural silk. Mulberry, Eri, Muga, Tropical Tasar, and Oak Tasar are the natural silk kinds produced in India. Silk has always been associated with India. Archaeological finds date back to the Indus Valley Civilization and the use and manufacturing of silk through sericulture in South Asia. India is the world's largest consumer of silk, as well as one of the world's largest producers (together with China).
Textiles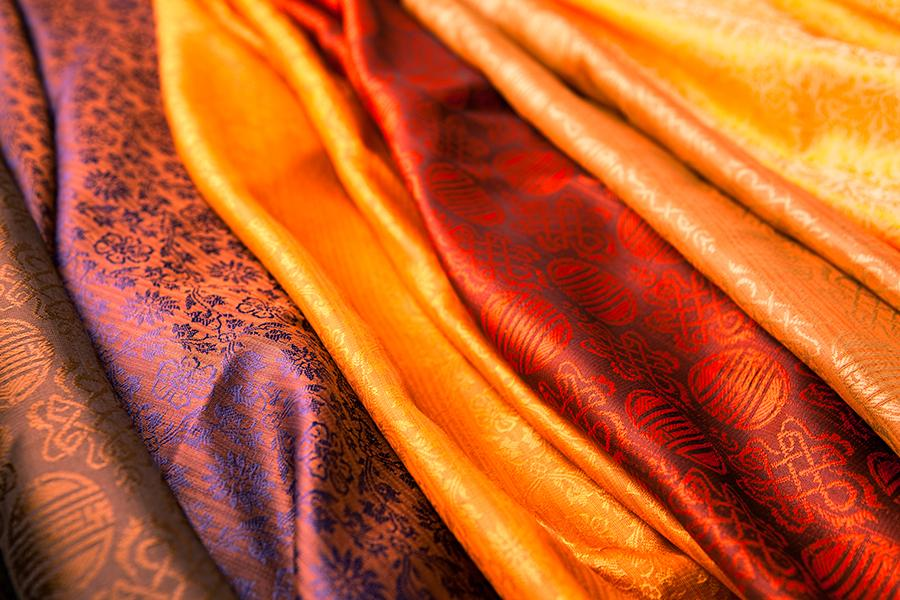 The Indian textile heritage is the world's oldest, dating back to the Indus Valley civilization. The Rigveda is the oldest of the Vedas, and it has literary written data on textiles in the Indian weaving technique. The Indian textile sector remains a massive commodity in the worldwide market, offering a wide range of items at reasonable rates. Bed linen, curtains, cushion covers, designer bags, sheets, and shoes, handmade paper and quilts, kitchen linens, table linen, wall decorations, and much more are available.
Science & Medicine
India made a contribution to early mathetics and certain medical practices. From 0 to Cataract, let's discuss each of them.
Mathematics Contribution
Indian mathematicians made fundamental contributions to the study of trigonometry, algebra, arithmetic, and negative numbers, among other fields, in addition to providing us the notion of zero. Perhaps most importantly, the decimal system that we still use today originated in India.
Cataract Surgery
cataract surgery originated in India. It was also found in ancient Islamic texts. Couching was employed to eliminate cataracts in Ancient India in the third century AD. However, this is a risky surgery. It entailed using a sharp tool to dislodge the clouded lens. Approximately 70% of couching treatments resulted in blindness. Sushruta, an Indian physician, popularised this method in various countries. Cataract surgery subsequently made its way to China, where it advanced significantly during the Sui and Tang dynasties.
Ayurveda
Ayurveda is a medical system that emerged in India with a logical foundation and has endured as a distinct entity from antiquity to the present day. Why is Indian Ayurveda so well-known? Ayurveda is recognized as a valid medical system in modern Indian society. State-licensed, institutionalized medical training is provided to practitioners. Ayurveda is used for primary health care by almost two-thirds of India's rural population, which accounts for 70% of the population.
This concludes our list of Top Things Famous In India. We hope you like this article and share the same opinion as us. Please share this article and write down in the comment section if you think we missed something on this list.
You may also like 7 Highest Hill Stations In India To Visit!
FAQs (Frequently Asked Questions)
What is India mostly famous for?
India is well-known for many things, including its food, culture, enormous population, natural landscapes, languages, classical dances, and Bollywood, or the Hindi film industry.
What is India best at in the world?
Among other countries, India is best for its democracy, postal network, diversity and culture, food variety, and much more.
Who is very famous in India?
Dr. B.R. Ambedkar, Jawaharlal Nehru, Mahatama Gandhi, Dr. A.P.J. Abdul Kalam, and Narendra Modi are some of the most famous Indian personalities.
What makes India so special?
India is unlike any other country, with its brilliant colors, magnificent scenery, and rich history. This magnificent country offers a rich feast for the senses, from the writhing streets of Mumbai to the peaceful coasts of the Andaman Islands.
What makes India proud?
India is a country where elders are honored. India's people live in love and tranquility. India is the only country in the world where people of many languages, faiths, and races coexist peacefully. India is a united country where people, among other things, express fraternity.