Being the home to three UNESCO world heritage sites, Mumbai, the commercial capital of India is called the "city of dreams" for all the right reasons. It is a hustling, exciting and busy city that has the mighty Arabian Sea to the nearby west. There's more than you can think of to explore here.
Starting from the gorgeous Taj Mahal Palace and Gateway of India to the irresistible Juhu Beach and iconic street foods such as vada pav and bhel puri— you will get it all here and more! Not only that but if you are also planning weekend getaways from Mumbai, there are several exciting spots located nearby that can guarantee a great time.
List of 15 perfect Weekend Getaways from Mumbai
Weekend getaways from Mumbai within 100 kms
Karjat "Nature with fun"
A 62 km beautiful long drive will take you to this destination at the banks of Ulhas River. It is known for having the largest chain of farmhouses in the country. If you want to enjoy the hills, check out some historical forts and visit some ancient historical caves, this is the ideal place.
Lastly, river rafting, zip-lining, and adventurous bike ride through the rocky terrains are some of the things you can try here.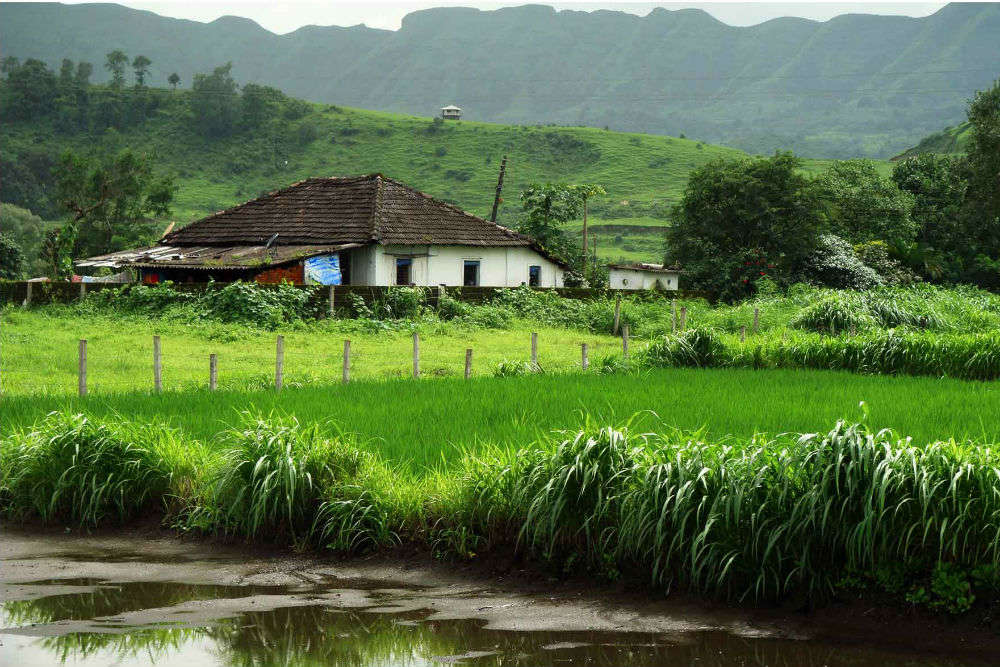 What is Karjat most famous for?
It is most well-known for its magnificent health resorts and the Ulhas River.
When is the best time to visit?
The best time to visit is from July to September, during and after the monsoon when the weather is fairly pleasant.
How to reach Karjat from Mumbai?
Take a private cab to reach Karjat from Mumbai in 2 hours via the Bangalore-Mumbai highway.
Nashik "Wine Capital of India"
While planning exciting weekend getaways from Mumbai, one can hardly leave out Nashik. Better known as the wine capital of India, this place is also regarded as one of the best weekend getaways near Mumbai for couples.
The majestic vineyards make it romantic but there's more! Spiritual visitors will also have a good time here. Visit the Ram Kund and Trimbakeshwar Temple to seek blessings.
What is Nashik most famous for?
Tourists have to visit the celebrated Sula winery in Nashik as it is the most famous spot there.
When is the best time to visit?
Nashik has something for every visitor throughout the year. For a weekend trip, consider October-March as ideal.
How to reach Nasik from Mumbai?
There are direct trains from Mumbai to Nashik that take about 2.5 hours to cover 167 km. You can also hire private cabs to go by road.
Igatpuri "Gateway of Mother Nature"
It is one of those places to visit near Mumbai for the weekend that's all about raw natural beauty. This beautiful hill station snuggled in the Western Ghats is perfect for a peaceful getaway from the busy city.
Apart from the lofty hills and dense vegetation, check out the Ratangad Fort, Tringalwadi Fort, and Amruteshwar Temple here. In addition to that, visitors can also enjoy trekking along the rocky trails here.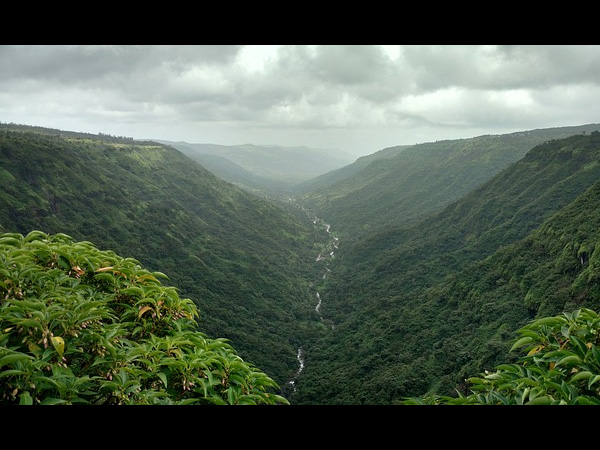 What is Igatpuri most famous for?
It is best known for the Vipassana International Academy which teaches ancient meditation techniques.
When is the best time to visit?
June to September and November to February are considered ideal.
How to reach from Mumbai?
You can avail of trains that run between Mumbai and Igatpuri. It takes 1 hour 40 minutes approximately.
Daman "Clean and Soothing"
At a distance of 171 km from Mumbai, you will find the spectacular beach town of Daman. Filled with exquisite Portuguese colonial architecture and beautiful churches, the place is also loved for its serenity and natural beauty.
For starters, you can also visit Daman beach. It is regarded as one of the cleanest beaches of India. Indeed, black seawater will certainly be a unique experience for everyone.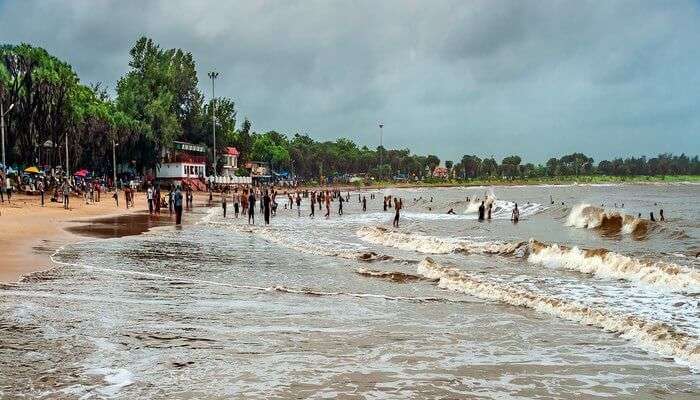 How to reach Daman from Mumbai?
Even though you can avail both train and cabs, the latter is preferred to save time and avoid a break journey. It takes around 3 hours and 40 minutes to cover the distance by road.
What is Daman most famous for?
The twin towns of Nani-Daman and Moti-Daman are a must-visit along with the church of Bom Jesus.
What is the best time to visit Daman?
The ideal time for you to pay a visit is October-April.
Raigad "Capital of Maratha Empire"
This is one of the best weekend getaways from Mumbai that can be there for history buffs. What makes it even better is that it used to be the capital during Maratha King Shivaji's reign. Situated at a distance of 103 km from Mumbai, Raigad has a rich past that can intrigue tourists.
The destination has famous forts and you can enjoy trekking through the stairs. Apart from that, hiking and cable car rides are also popular here.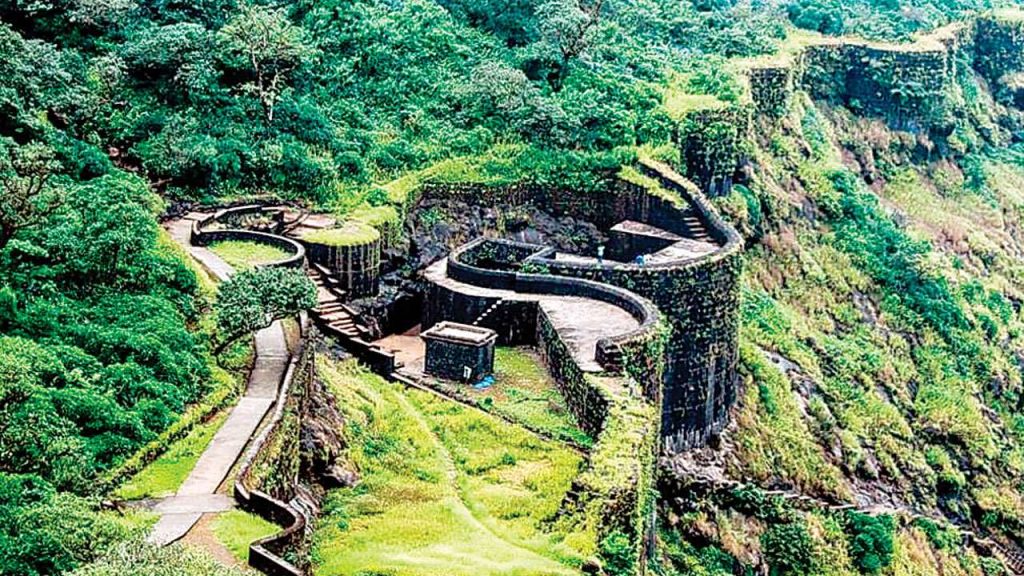 What is Raigad most famous for?
The most important attraction is the 17th century Raigad Fort on the Sahyadri Mountain at 2700 feet above sea level.
What is the best time to visit Raigad?
The weather is pleasant and it's safe to trek through the stairs during the months of September-February.
How to reach from Mumbai?
A car ride through the Mumbai-Bangalore highway is the best way to reach Raigad.
Karnala
Perfect to visit during the monsoon months, Karnala can account for one of the most exciting weekend getaways from Mumbai. Dive into the wilderness at Karnala. There are a lot of amazing things to witness here.
For starters, the place is home to more than 147 species of exotic birds. But that's not the only thing that can make it one of the best weekend getaways from Mumbai; there's more!
You can also enjoy trekking the Karnala fort and spot different migratory birds inside the bird sanctuary, especially during winters.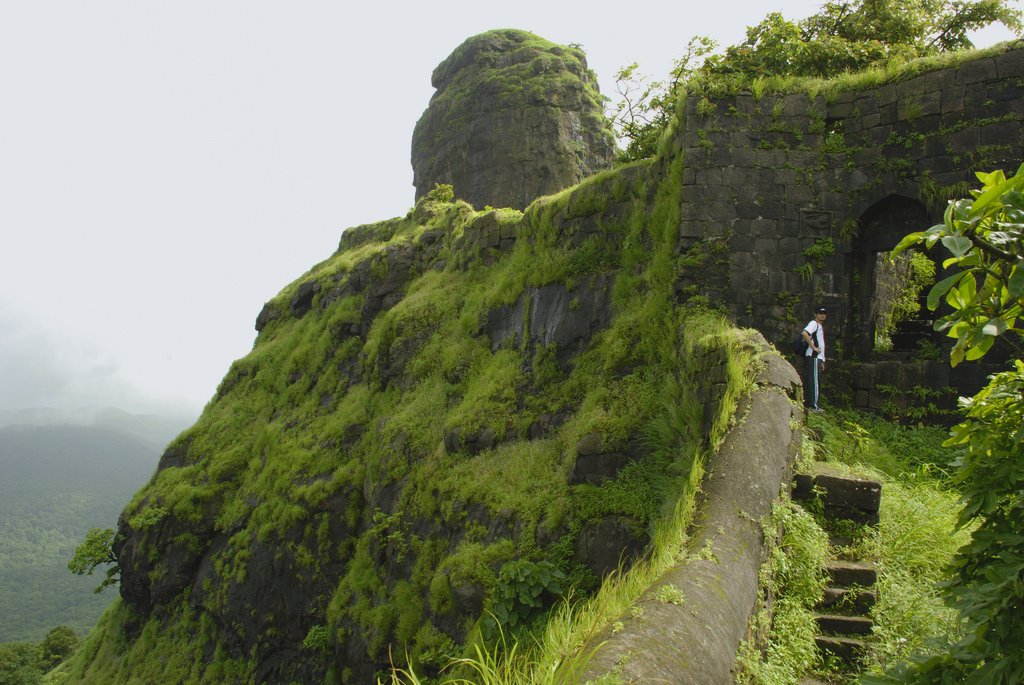 What is the most famous attraction at Karnala?
The Karnala Bird Sanctuary is a must-visit.
How to reach from Mumbai?
You can reach Panvel by train and take an auto-rickshaw or hire a private cab to cover a distance of 65 km.
When is the best time to visit Karnala?
The destination is at its best from October to April.
Silvassa
Having dense green mountains and the Western Ghats on all sides, Silvassa is a beautiful spot scooched in between Gujarat and Maharashtra. Tourists enjoy the scenic beauty of this place, the clean beaches and the lush greenery.
Moreover, it is also home to different tribal groups which means the tourists can try out the authentic dishes and experience multicultural diversity. Silvassa is certainly going to make up for one of the loveliest weekend getaways from Mumbai.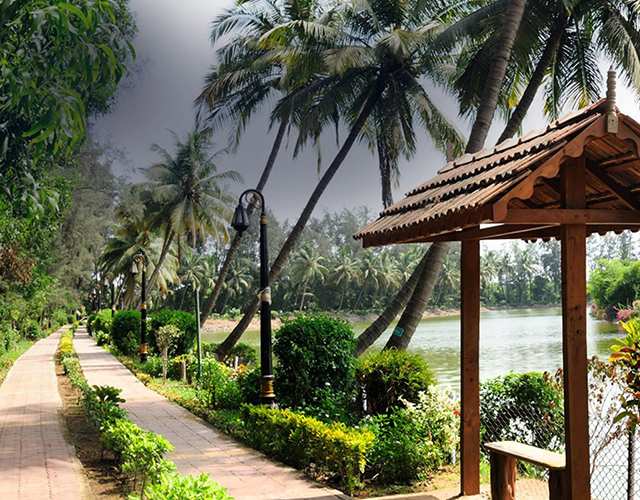 What is Silvassa most famous for?
The Silvassa Vasona lion safari and Tribal Cultural Museum are the most important attractions of Silvassa.
How to reach from Mumbai?
Private cars or rental cabs are ideal for this beautiful road trip of 3 hours and 40 minutes.
When is the best time to visit Silvassa?
October to March is ideal for visiting Silvassa.
Khanvel
Located at a distance of 146 km from Mumbai, Khanvel is one of the ideal places to visit near Mumbai for couples. For starters, it is an off-beat destination where you can enjoy romantic serenity. Khanvel is also full of dense forests with a rich biodiversity that tourists enjoy.
The delightful Dudhani Lake is one of the most popular attractions of this place. This is a riverside destination that has a lot to offer to its visitors like the deer park, greenhouse, etc.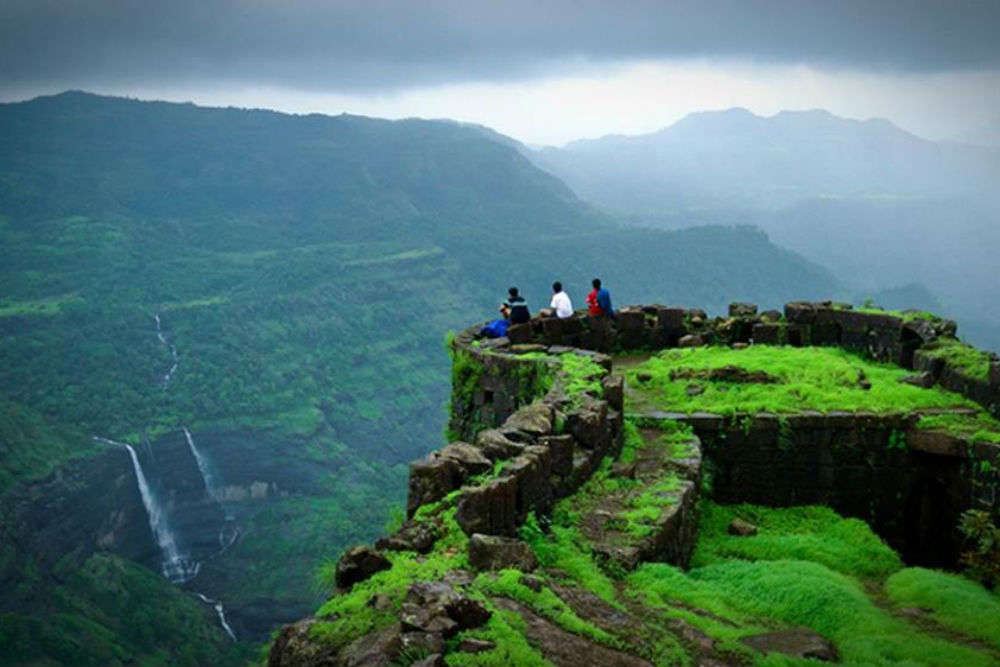 What is Khanvel most famous for?
It is mostly known for the pristine Sakartod River.
How to reach Khanvel from Mumbai?
There are direct buses from Mumbai to Khanvel that takes around 4 hours to complete the journey.
What is the best time to visit Khanvel?
Visit during and after the monsoon months (June-September) to avoid the hot summers.
Palghar
If you are looking for places to visit near Mumbai for 2 days, it's time to consider something cool and off-beat. In simple words, Palghar is all about magnificent beaches and temples.
The beautiful mist-clad air, breathtaking greenery and pleasant weather are going to make your weekend worthwhile. While in Palghar, one must try their popular seasonal fruit "chikoo". The Kelva Beach and Mahim Beach deserve special mention.

What is Palghar most famous for?
The Shirgaon Beach and Shirgaon Fort are most popular in Palghar.
How to reach Palghar from Mumbai?
It takes approximately 2.5 hours to reach Palghar by road and is considered to be the fastest way.
What is the best time to visit Palghar?
The onset of winter and winter months are perfect for a visit to Palghar.
Alibaug: "Perfect Scenic Landscape"
Alibaug is a very popular and charming spot for nature lovers near Mumbai. Its beautiful serenity, little cottages, farms near the seashore are perfect for relaxing and enjoying the view. It's natural beauty is the main reason behind its popularity.
There are many beaches, forts, and temples which attracts thousands of tourists every day and makes it one of the best tourist places near Mumbai
What is Alibaug most famous for?
Beautiful environment, beaches, forts and temples are the main reasons for Alibaug's popularity.
How to reach Alibaug from Mumbai?
It is about 95km from Mumbai and via highways and road network it can be reached within 3-4 hours.
What is the best time to visit Palghar?
Alibaug can be visited anytime but for comfort, monsoon and winter season are preferred.
Places to visit near Mumbai within 300Km
Malshej
This destination is for tourists who would like their weekend getaways from Mumbai to be peaceful in the arms of nature. The lofty Malshej Ghat is situated at a height of 700 m, 154 km from Mumbai. The destination has a variety of animals like leopards, tigers, rabbits etc. in the dark woods.
The spectacular greenery and beautiful hills combined with a nice and cool climate will make your weekend getaway even more special. This place can be visited via bus and cabs and is very well connected to major road transport networks because of its popularity.
You can also visit the Khireshwar Village nearby to enjoy the adventurous Harishchandragad trek. The Malshej Falls, Pimpalgaon Joga Dam and Ajoba Hill Fort are mention-worthy points of interest here. Check out the exciting new Malshej camping package offered by Travelothon.
Kalsubai
For one of the most thrilling weekend getaways from Mumbai, consider this destination. Kalsubai mountain range is the highest peak of Maharashtra (5400 feet). It is a must-visit for adventure lovers. Indeed, the trek to the summit is going to be a worthwhile experience for you.
There are many attractions on the way such as the Vadivale Lake, Kalsubai temple and Kamshet. Travelothon brings an amazing night trek to Kalsubai package for the adventure-lover in you.
Shirdi
One of the holiest places in India, Shirdi in Ahmednagar is perfect for tourists who are looking for a spiritual retreat. It is 240 km from Mumbai. People also refer to it as the Land of Sai as it is the birthplace of Sai Baba.
The shrine of Sai Baba is the most celebrated attraction of Shirdi. When in Shirdi, also pay a visit to the Sai Heritage Village, Dixit Wada Museum and the Lendi Baug in Mauli Nagar.
October to February is ideal for a visit to Shirdi because the weather remains pleasant. Last but not least, the place is also famous for its street food items like chana masala, chaat, vada pav, pav bhaji etc. It is connected to roads and transport system and it is very convenient to visit here anytime.
Lonavala
It is one of the most beautiful places to visit in Maharashtra blessed with beautiful caves, hill stations, valleys, lakes and mesmerizing green beauty. It is also very popular for its natural wonders, many religious attractions, and historical places.
The climate here is excellent all over the year and attracts the crowd in all seasons. It is very well connected with road and railway network so visiting here is very easy and convenient.
There are hundreds of fun activities for travelers and tourists like rappelling, hiking, trekking, camping, and many popular sites for children. Tikona Fort, Duke's Nose, Aamby Valley, Kune Waterfall, Bhagirath and hundreds of more are places that can be visited and enjoyed.
Lavasa
Lavasa is a beautifully planned city that is surrounded by the beautiful Western Ghats. This beautiful city is constructed in the Mulshi Valley that covers about vast 25000 acres of land. This covers many valleys, hills and mesmerizing lakes. Such amazing topographical spots make it a very popular and attractive place for tourists and travellers.
There are also many fun and adventure activities available to do like rappelling, trekking, hiking, camping, biking, rafting, raft building, etc. Combine these with hundreds of cuisines and foods available here which makes it the perfect spot for foodies too.
The climate here is also very calm, cool and soothing and stays this way most of the year. People prefer to visit Lavasa in monsoon and winters to admire its green lush beauty and fresh and cool air.
Places like The Promenade, Lakeshore Watersports, Tikona Fort, Vortex Splash Pad, Varasgaon Dam, Temghar Da, and Ghanghad Fort attract thousands of tourists each and every day. It is also very well connected to roads and transport networks. Also, it is very close to major cities like Pune and Mumbai so transport is always available here.
FAQs (Frequently Asked Questions)
What are the few places for an adventurous weekend trip near Mumbai?
Kolad, Kalsubai and Khandala are some of the ideal places for an adventurous weekend trip near Mumbai.
What are the best hill stations to visit during summers near Mumbai?
The most popular hill stations that can refresh your mind during summers near Mumbai are Lonavala, Igatpuri and Lavasa.
What are the most romantic destinations near Mumbai for a weekend trip?
Panchgani, Daman and Alibaug are some of the perfect destinations for a romantic getaway near Mumbai.