Kalsubai is the highest peak in Maharashtra and one of the most sort after treks. So when we had planned our trek for Kalsubai, I was very excited and up for it. We were a group of 20 people who were looking forward to it. Here is my Kalsubai trek blog.
We started our journey on Saturday night from Thane station by boarding at 11:34 pm slow local to Kasara where our transport was waiting. It would take us to Bari Village, the base for the Kalsubai trek. Local was a little crowded at Thane but as it reached Dombivli we got seats. After some time we realized most of the guys in the train were up for some or other trekking. A group we met was going for Harishchandragadh trek.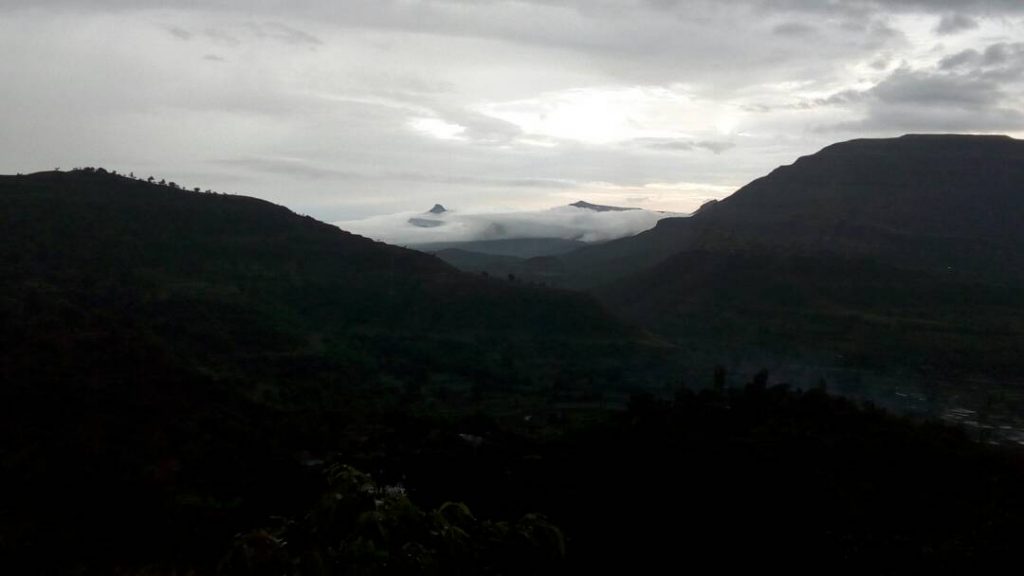 We got down at Kasara at around 1:45 am and it was raining like cats and dogs at that time. I was worried at that moment hoping rain doesn't play spoilsport in our trek in the morning. We completed our first headcount and moved towards our transport which was the kind of mini Vans we normally get for such treks.
The base village was somewhat 80 odd km from Kasara station and we reached there by 3:15 am. There was a small house where we rested till around 4:30 am and later having breakfast of Poha and Tea started our trek around 5:00 am. We kept unwanted things in our Vans itself which helped to light our backpacks.
Trek starts by crossing small stream of water which has farming land around of most of the villagers. It was drizzling when we started, which was not helping our cause. Initial 20% of the trek is easy where you just have to cross rocks, muddy tracks and shrubs. Path for the trek is laid out so very well that it is kind of impossible to get lost.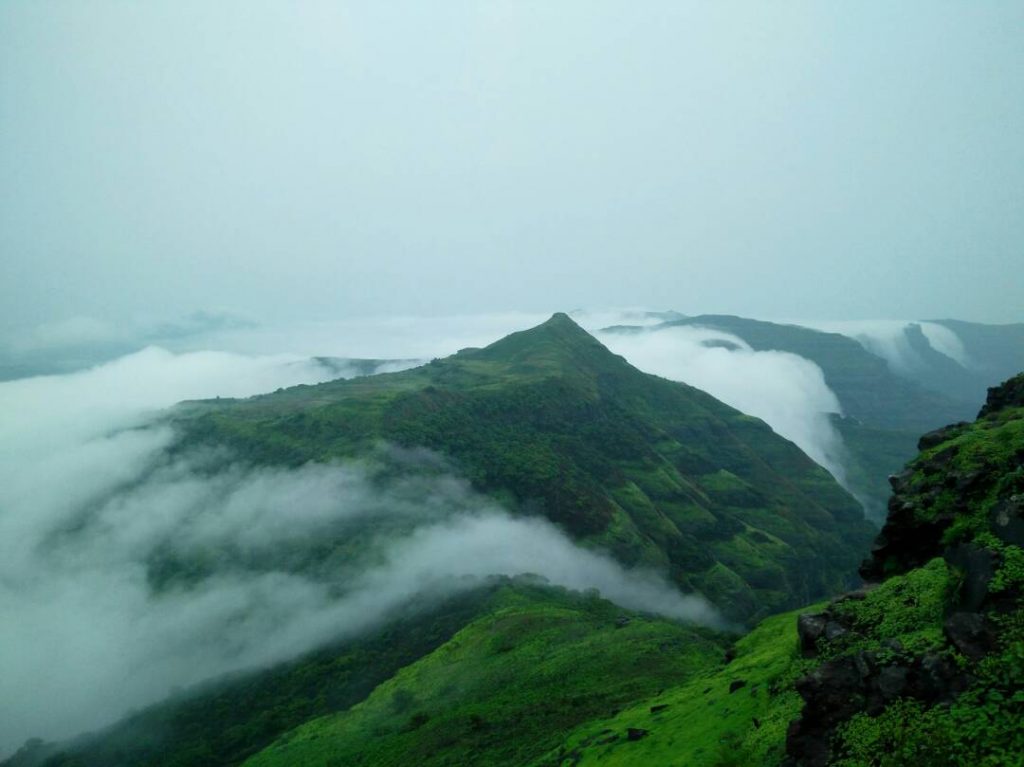 I would advise you to wear good quality sports/trek shoes for this trek as during rain, the path gets very slippery and needs some good grip for safety. There are various small shacks build-up by villagers throughout the trek where you can re-energize yourself but I would advise you to carry at least 2 liters of water per head and energy drinks to avoid cramps.
Once you reach around 50% of the trek comes one of the difficult parts which is climbing up an iron ladder. It is an extremely tricky part of the trek which can prove fatal. Ladders are at an angle of around 70 degrees, so you need to be extremely cautious. It took us around 4 hours to reach the peak of the trek which included resting at regular intervals.
At the top you have small temple of Kalsubai. The view from the top is extravagantly awesome, it just mesmerizes you in its beauty and leaves you awestruck the whole time you are at the top. Unforgettable experience was of the lightning being struck just a feet away from us which left me shocked and surprised at the same time.
After clicking some memorable photos and cherishing the beauty of Mother Nature, we started to descend around 9:45 am. You need to be extra cautious and careful while descending as one wrong foot can be dangerous. It took us around 2.5hrs to reach our base where we had our Vans parked. We cleaned ourselves by using water from the hand pump and changed to clean and dry clothes as it was raining during our whole trek.
We had our lunch at the same place which included roti, veg, dal, and rice. The group left the base village around 3 pm along with some wonderful memories and friends with whom I had trek which will always be cherished (Our Gang below. You guys rock).