Restaurants and cafés are growing so fast that if you go to a place after about a month you are bound to see a new restaurant/café there! Especially in NCR, Café and restaurant are SPRINGING UP LIKE MUSHROOMS AFTER THE RAIN. After every kilometer, you will find malls and every mall has a number of café and restaurants. So it's a tough task to choose one when the option is equally good.
So being a north Indian and have a love for spicy and masala food, we recently visited MADE IN PUNJAB for our office team party.
It is located on the third floor of the DLF mall of INDIA, Noida. It has the option for both buffet and ala la carte. we went for the buffet and with the buffet, they offered one complimentary drink and a plate of Bhalla papadi chaat. So I am gonna rate it on the basis below standards:
1) Ambience:
The ambiance was quite good, classy with dim light and different kinds of seating. The place was very spacious so the people don't feel crowded. They have an open bar, kitchen, and a private dining place, the whole ambiance was making us so cheerful and relax. The service was also good, the wait staff was quite good and polite.
I like to give 4 stars out of 5.
2) Food:
They have a three-course meal for the buffet system, so we went first for the starter, variety of starter were there both vegetarian and non-vegetarian, Ahh! It's too hard for me to pick my favorite ones as the lineup of starters was simply delectable. My favorite was Chili chicken, it was a regular chili chicken but quite good and the chicken was tender n juicy.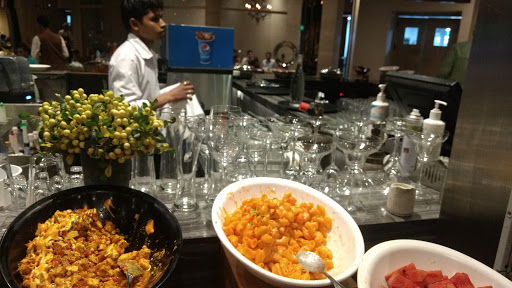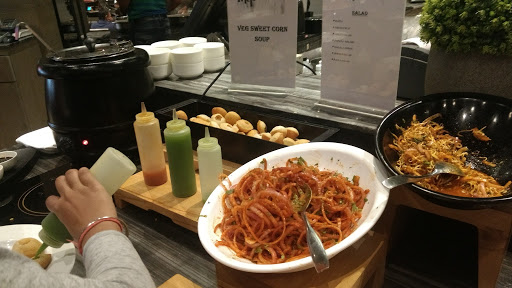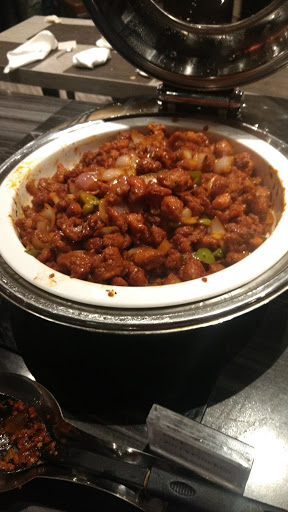 Next was the main course, In the main course, I like Murgh Makhani, here the chef surprise us with his culinary skills, the gravy was so yummy and spicy. I didn't taste vegetarian food, but it was also delicious and satisfying as per my vegetarian friends.
In dessert, they have a variety of dishes to satisfy your sweet tooth, My personal favorite was Kheer, It was simple, authentic north Indian kheer.
I like to give 3.5 stars of out 5.
3) Value for your pocket:
As we go for the buffet the lunch cost us 650 each. Comparing the quality and the quantity, their prices are very reasonable. Also, they have cooperated discount so don't forget to avail it 😉
We had a great time and an awesome dining experience in MADE IN PUNJAB. Do give it a shot.