Just like couponing, some airlines offer you points for flying with them. This makes passengers use their services more and creates brand loyalty. Some of the Perks included in this program are discounts on your next bookings, priority boarding, additional discounts on extra baggage fees, and sometimes even a free flight to exotic locations. A total win-win situation, isn't it?
Here's How To Get Frequent Flyer Number
Many of us remain unaware of the loyalty programs offered by airlines. You can simply go to the airline's homepage and sign up for their loyalty program free of cost. However, the perks differ for every airline and are applicable for mostly long-distance flights. 
How To Get Frequent Flyer Number Air India
In India, there are not many airlines that offer a loyalty program, some of them are Air India, Vistara, and Spice Jet. However, not all offer benefits on domestic flights. Air India has an exclusive loyalty plan.
Air India's frequent flyer program is called– Flying Returns
Registration
You can enroll by filling up an online form on the website www.airindia.in. Basic eligibility criteria to get a Frequent Flyer Number Air India: 
An individual should be two years and above in all countries except where prohibited by law.
Members who are 2 years but less than 12 years of age will be enrolled as child members.
An individual is required to:
To Fill in their personal details. Name as in the passport or Pan/Aadhar. Middle names are to be included in the First Name. Initials and abbreviated names are not acceptable
Provide a unique Email ID and a unique Mobile phone number that is not registered with any other Flying Returns Account to own a membership.
OTP will be sent on this Email ID and mobile no. which is required to be validated to register as a member.
After registration, you will have the following status depending on the number of flights:
Prospect Status: The newly/fresh enrolment account
Primary Active status: When the member has undertaken at least one flight and less than five flight activities after enrolment and recorded in the FR account. (A primary Active Member can redeem Awards for self only.)
Active Status: An FR member attains active status on completion of 5 flight activities after enrolment recorded in the FR account. (An Active member can redeem award tickets for persons other than self also.)
Dormant Status: Member Account becomes dormant when there is no flight activity in the last year. 
Expired Status: When there is no flight activity for the last 3 years, the Member Account status changes to Expired
How To Earn Points
Flying Returns Points can be earned by Flying :
On Air India, Star Alliance member airlines, or Code-share flights
Additional points as a web bonus can be earned by purchasing tickets on the Air India website or Mobile App. 
Points are credited ONLY after a member has actually completed travel and not immediately after reservation/ticketing/check-in.
In the event of any upgrade of the ticket, Points will be credited for the class of travel in which the member was ticketed and not for the upgraded class of travel.
(To ensure you receive FR Points credit, please provide your Flying Returns membership number for each reservation.)
How To Redeem Points
Once you have enrolled as a Flying Returns member and the profile details are complete, the flight taken by you on Air India or Star Alliance member airlines undertaken after your enrolment date is recorded, and points accrued in the system giving FR account Primary Status, you can redeem FR Points for self
You can redeem for others when you have a minimum of five flight accrual activities undertaken after the FR enrolment date and the same is credited into your account which automatically changes the account status to Active
How To Get A Frequent Flyer Number With United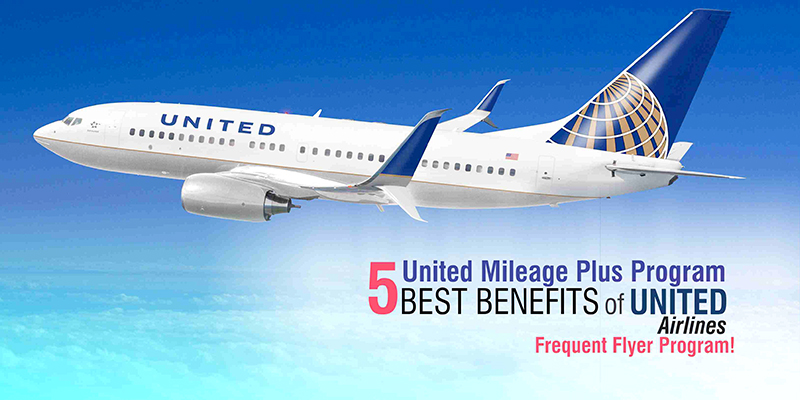 United MileagePlus is worth it for travelers who fly United or partner airlines even infrequently as you can start earning valuable miles on day one. United frequent flyer program is called- MileagePlus
Registration
You can enroll by filling up an online form on the website https://www.united.com/en/us/
(By enrolling or participating in the Program, you indicate your acceptance of these Rules and agree to abide by them. It is your responsibility to read and understand all of the Rules. So make sure to read the terms and conditions carefully)
How To Earn Points
Flying with United is just one of the many ways you can earn miles as a MileagePlus member. Other ways of earning miles or points are:
By flying with Star Alliance and other airline partners.
Stay with hotel and vacation rental partners like Marriott, IHG, and Villas of Distinction to earn additional miles
Earn miles on car rentals with Avis & Budget, cruises, and more
How To Redeem Points
You can use miles to book a flight with United. Choose Money + Miles as your payment method and choose how many miles you want to use and pay with money. Other ways of redeeming miles include:
Use miles on flights with United and other airline partners
Award travel: Learn about booking Saver and Everyday Awards and more.
There are a variety of ways to upgrade your experience to a premium cabin. MileagePlus Upgrade Awards
Hotel Awards: Use miles to book stays at brand-name hotels and resorts worldwide
Car Awards: Use miles when booking a rental car.
Cruise Awards: Use miles to book your dream cruise.
Merchandise Awards: Shop for thousands of products such as electronics, housewares, jewelry, and more.
Apple Use your miles to buy Apple® products like the iPad, Apple Watch, MacBook, and more.
Gift cards MileagePlus X: Download the MileagePlus X app to use miles for purchases at your favorite stores, restaurants, and online retailers.
MileagePlus eGift cards: Use your miles to purchase eGift cards from over 270 merchants.
Experiences MileagePlus Exclusives: Turn your miles into a variety of unique experiences.
MileagePlus Event Awards: Score tickets to live sports, concerts, and theater events with miles.
Broadway shows: See the best of Broadway with tickets to various shows throughout the U.S.
How To Get A Frequent Flyer Number With Emirates
Make the most of every mile with the Emirates loyalty program, Emirates Skywards will change the way you experience the world. Being a member offers you benefits and experiences that will complement your lifestyle and make every trip more rewarding. Emirates frequent flyer program is called– Emirates Skywards
Registration
You can sign up to Skywards following this link https://www.emirates.com/in/english/skywards. Basic eligibility criteria to get a Frequent Flyer Number Emirates Skywards:
Membership of Emirates Skywards is open to any individual who is at least two years of age
A corporation, firm, partnership or other entity is not eligible to become a Member
An applicant for membership must supply all of the information required in the Emirates Skywards enrolment form.
Applications in respect of Members under 18 years old must be signed by a parent or guardian.
Emirates Skywards may accept or reject any application for membership at its absolute discretion.
(Other details are on the Emirates website)
How To Earn Points
You can earn Skywards Miles every time you fly with Emirates, flydubai, and Emirates airline partners. The number of Miles you earn per flight depends on your route, fare type and a class of travel. Miles Calculator is an easy way to check how many Miles you could possibly earn on your next flight. You can also earn bonus Miles simply by being a higher-tier member:
25% bonus Miles for Silver members
50% bonus Miles for Gold members
75% bonus Miles for Platinum members
Tier Miles helps you retain your current membership status or reach the next tier. On every flight you take with Emirates or flydubai, the number of Tier Miles you'll earn is calculated by route, fare, and class. The Tier Miles offer is currently available for Emirates Skywards cobranded cards in the UAE, Kuwait, Saudi Arabia, and the USA only.
Other ways to add to your Skywards Miles
As an Emirates Skywards member, you're always first to know about special offers and promotions that give you more opportunities to earn bonus Miles. You can also add to your Miles easily by choosing any of Emirates' popular features:
Buy Skywards Miles
Multiply Miles and boost your balance up to four times
Pool your Miles in a My Family account
How To Redeem Points
You can use your Skywards Miles
book flights to any Emirates destination in any class. Simply choose Classic Rewards to pay with Miles on your next booking online
Pay for the full cost of your ticket using your Miles
Cash+Miles- You can enjoy your rewards after just one flight. Use your Miles to reduce the cost of your next Emirates and flydubai ticket. Log in to your Emirates Skywards account before you search for flights and enjoy the exclusive Cash+Miles rate and pay for your flight using any combination of cash and Skywards Miles
Use your Skywards Miles to upgrade from Economy Class to Premium Economy, Economy Class to Business Class, Premium Economy to Business Class, or from Business Class to First Class.
Skywards Exclusives- Watch your favorite team in action or Catch a special performance by your most loved artist.
How To Get A Frequent Flyer Number Qatar Airways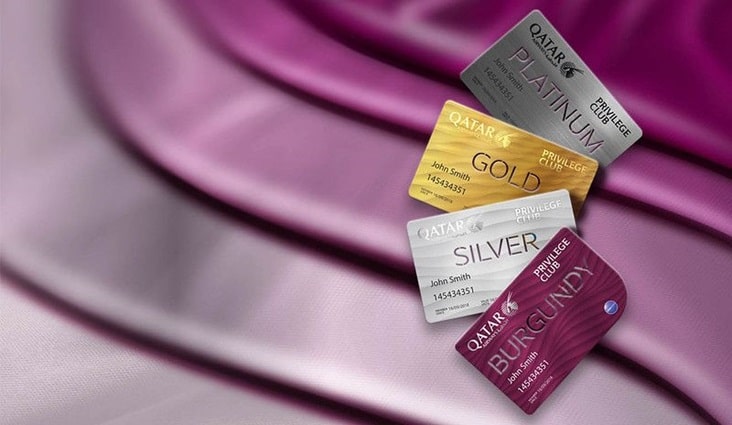 Qatar Airways frequent flyer program is called- Privilege Club. Privilege Club is our way of saying thank you for choosing to fly with Qatar Airways. As a member, you will enjoy a range of exclusive privileges and benefits designed to make traveling with us even more rewarding.
Registration
You can sign up for the Qatar Airways loyalty program by clicking on this link www.qatarairways.com/en/Privilege-Club
Membership tiers
Privilege Club offers 4 membership tiers each with their own benefits
Burgundy
Silver
Gold
Platinum
Moving up the membership tiers is easy, Qpoints earned within any 12-month period are evaluated daily to determine your eligibility for a tier upgrade. The higher your membership tier, the more benefits you will enjoy.
How To Earn Points
Qpoints are awarded to help you upgrade or renew your Privilege Club membership tier. Qpoints are earned for the following flights:
Any flight marketed* and operated** by Qatar Airways.
Any flight marketed* and operated** by any Oneworld member airline.
| | | | |
| --- | --- | --- | --- |
| Membership Tiers | Qpoints required to upgrade (within any 12-month period) | Qpoints required to renew (earned 12 months prior to renewal date) | Qpoints required to renew (earned 24 months prior to renewal date) |
| Burgundy | None | None | None |
| Silver | 150 Qpoints | 135 Qpoints | 270 Qpoints |
| Gold | 300 Qpoints | 270 Qpoints | 540 Qpoints |
| Platinum | 600 Qpoints | 540 Qpoints | 1,080 Qpoints |
In addition to the above tier qualification and retention criteria, you will need to have earned at least 20% of your Qpoints or have flown 4 sectors (within 12 months prior to retention) or 8 sectors (within 24 months prior to retention) on flights either marketed* or operated** by Qatar Airways.
How To Redeem Points
Qatar Airways points are called Qcredits. It is a reward benefit for Gold and Platinum members ONLY. Upon upgrade or retention of your tier, Gold and Platinum members will automatically receive 40 and 60 Qcredits. To view your Qcredits balance and usage history you can log in to your membership account and click on My Benefits from the menu. Qcredits are valid for 24 months and can be used for the following services:
Use your Qcredits on cabin upgrades on Qatar Airways flights from Economy to Business Class. Qcredits are refundable when redeemed for award upgrades and valid for two years as long as you retain your tier
Use your Qcredits for extra baggage. With Qcredits, you can travel with that extra luggage at no additional cost.
Payment of award fees- Award bookings including changes and cancellations are subject to fees. Award ticket fees apply per passenger and you will need to pay them upon collection of award tickets and/or upgrades. In addition to payments by cash or credit card, you have the option to use your Qcredits as a payment option for fees*. *Qcredits are non-refundable when redeemed for payment of award fees
Guest lounge access. To use your Qcredits for guest lounge passes, log in to your membership account, click Redeem Avios and Qcredits from the menu and go to the Purchase lounge passes. (*Qcredits are non-refundable when redeemed for lounge access)
Terms and conditions:
● Tickets issued under some promotional fares may not be eligible for an upgrade using Qcredits. Please check your ticket or contact any Qatar Airways office for details.
● *Main member and guest must be traveling on flights marketed and operated by Qatar Airways. Guests' flights must depart within three hours from that of the main member. Does not grant access to premium lounges unless holding a premium ticket. Lounge entry is subject to capacity restrictions.
● Unless otherwise indicated, Qcredits are refundable and valid for two years as long as you retain your tier.
How To Get A Frequent Flyer Number Thai Airways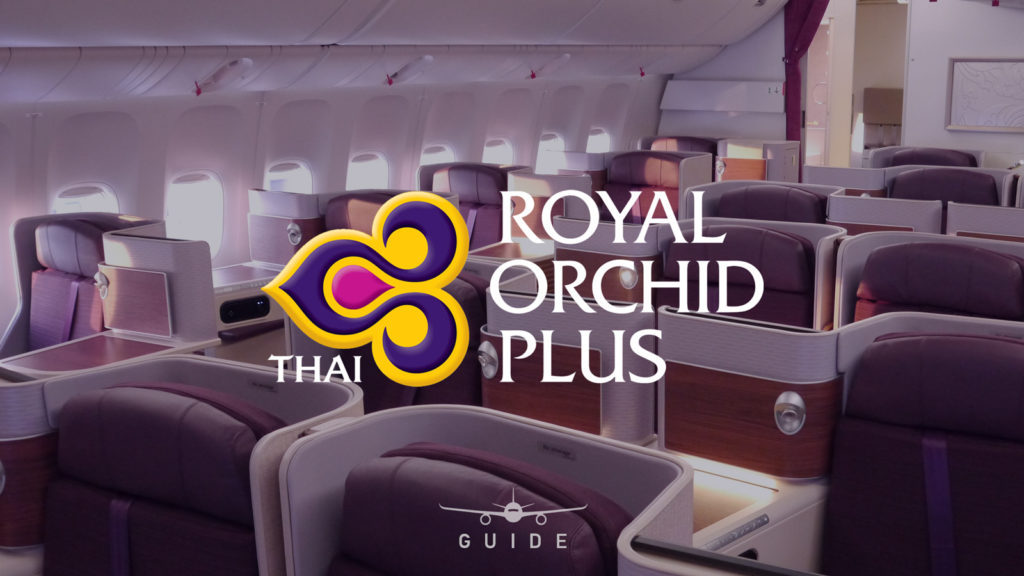 THAIs customer loyalty program is called- Royal Orchid Plus. Royal Orchid Plus gives its members the opportunity to earn miles when flying with THAI and with Star Alliance partners across the world's largest network, and with a wide array of travel and financial partners.
Registration
Over 3 million members worldwide enjoy the Awards, benefits, and recognition of award-winning Royal Orchid Plus. Membership is free, join today instantly online. To register Click here. Frequent flyer's membership with Thai Airways has three statuses,
Status members are recognized with a range of benefits and priority services, including priority reservations, check-in, baggage handling, excess baggage allowances, airport lounge access, complimentary upgrades, and more, depending on membership status.
How To Earn Points
On all THAI-operated flights, for paid travel in most booking classes, you earn miles, plus an additional class of service miles. For THAI-operated flights less than 500 miles in distance, you earn a minimum of 500 miles. On THAI Smile-operated flights Platinum and Gold status members earn 500 minimum miles, and Silver and Basic status members earn 200 minimum miles.
You can even purchase mileage If your account does not contain sufficient mileage for the award you intend to request. You can purchase up to a maximum of 30,000 miles per award and up to 150,000 miles per year.
Beginning at 1,000 miles, and in increments of 1,000 miles, your account can be topped-up to redeem an Award for yourself or one of your Award Nominee
How To Redeem Points
Miles can then be redeemed for Awards that include, air awards and upgraded travel with THAI and Star Alliance partners, hotel stays plus lifestyle, and promotional awards.
Royal Orchid Plus gives you Awards both in the air and on the ground.
Air and Upgrade Awards with THAI and Star Alliance airlines, Hotel Awards, Excess Baggage Awards with THAI, and a range of other redemption options with Promotional Awards.
Royal Orchid Plus Awards can be redeemed by members, and for any of their Award Nominees. Each member's personal Award Nominee List can contain up to five names, and additions or changes can be completed instantly online.
If your account does not contain sufficient miles for your preferred Award, up to a maximum of 30,000 miles can be purchased to top up your account.
Selected Awards, including Air Awards on THAI, Magazine Redemption, and Hotel Awards can be redeemed instantly online, and you can update your Nominee List, at Manage Your Account.
For other Awards, simply contact THAI reservations worldwide and enjoy the rewards of your Royal Orchid Plus membership.
Other awards on Royal Orchid Plus include
This concludes the list of How to get a Frequent Flyer Number with any Airline and their benefits. Each airline has its own rules as per its loyalty program, travelers are advised to go through their website to avail the best deals for themselves. Each airline has an easy and hassle-free registration process, following which they can enroll in any loyalty program with the available airline. Happy Traveling!
FAQs (Frequently Asked Questions)
What is a Frequent Flyer Program?
Frequent flyer programs are the beginning of a relationship – hopefully, long and loyal – between you (the consumer) and the airline. 
How to choose a Frequent Flyer Program?
There are several things to consider when deciding which frequent flyer program to join. For example,
1. Where do you live, Do you have a choice of multiple airlines at your nearest airports? If not, You might get more value by playing the field and simply booking the airline that offers the best flights and prices
2. How often do you fly? If you fly mostly one airline and fly often, you're a prime candidate to get value from a frequent flyer program.
3. think about what you're looking to get out of the program, and consider your goals. A typical decision for frequent flyer members is whether to use miles on luxury rides or more trips. For example, flying business class may cost as many points as two trips in economy class
What advantages of having a frequent Flyer number?
The primary reasons to join a frequent flyer program are to earn:
1. Free flights
2. Seat upgrades
3. Elite status
Should I get an airline credit card?
If you want to fly first class to a far-off destination using reward miles alone, getting an airline credit card is among the best ways to do it. Here's what to consider with co-branded airline credit cards.
-Pros: Earning a card sign-up bonus, usually after spending a few thousand dollars on the card, might provide you enough miles for a free domestic flight quickly after getting the card.
-Cons: Airline cards often require you to have good or excellent credit for approval. They usually come with annual fees, many nearly $100
How to redeem your frequent flyer miles? 
Redeeming your miles is typically a straightforward process. You should always have your frequent flyer number handy when speaking with the airlines.