I, myself being a Delhite have never been to any of the haunted places in Delhi, as its stories even haunt me. Many people are fond of exploring new things, of any kind, and trust me, haunted places can be one of the best or worst experiences one can ever have. That adrenaline rush to explore something horrifying comes from within and experiencing it is a plus point for people who love to take risks.
Here is a list of 7 Haunted places in Delhi
1. House No. W-3, Greater Kailash
An old couple was murdered ruthlessly inside this house. And what's haunting is that they return as ghosts to reclaim their house. This is the house located in New Delhi's Greater Kailash area. Local people hear strange voices and subdued murmurs issuing from within the otherwise desolate house in question. Some muffled laughter emanates erratically from the house, every now and then. Besides, the dizzying heaviness which permeates the air around the house can hardly be accounted for, without accounting for the paranormal element.
2. Jamali Kamali Tomb and Mosque
There are the mausoleums of the 16th-century Sufi saints Jamali & Kamali in the Mehrauli Archaeological Park. Here, voices can be heard which call out to the visitors from the mazaar inside the central dome of the mausoleum. There are often complaints of an invisible gaze deftly following the moments of the visitors.
3. Delhi Cantonment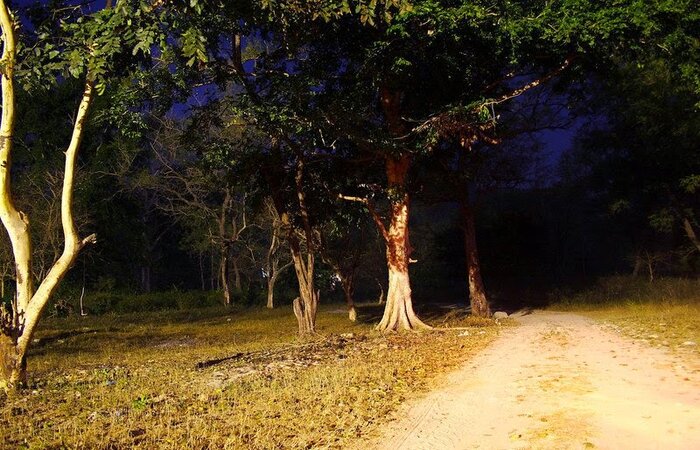 It is known to be the most haunted place in Delhi. A middle-aged woman was killed at this place so its ghost roams around this area in a white sari and asks for a lift. It mostly happens in the past midnight and people can see her racing abreast of their vehicle very comfortably.
4. Khooni Nadi
This River is located in the Rohini area and what's horrifying about this river is that people who get into this river get sucked inside by a bizarre power. Several people have died in this river and the reason behind their deaths is still a mystery.
5. Sanjay Van, near Vasant Kunj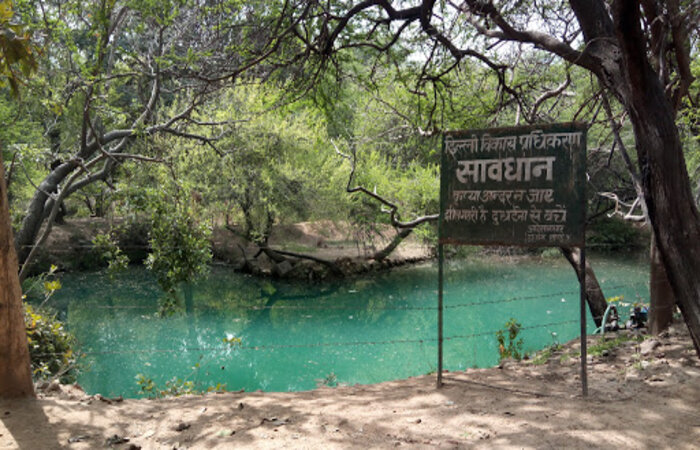 There is about a 10km stretch of forest and is known as the lung of the city. People often complain of an unsettling voice beckoning to them. The forest is completely desolate.
6. Lothian Cemetery
This Christian cemetery is famous for many haunted stories. People have seen ghosts of a headless person wandering near graves. According to legends, the headless person was once a soldier who got betrayed by his lover and cut his head. People can see him on new moon's night.
7. Feroz Shah Kotla Fort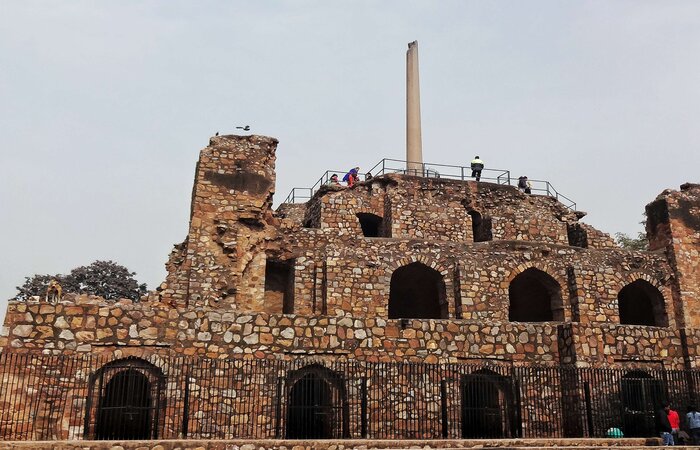 It is one of the most haunted places in Delhi. There are not many visitors to this place as it is ruined and haunted. The presence of Djinns inside the dark halls and empty corners produces an eerie vibe. Local people offer milk and grains with lighting candles to Djinns every Thursday as according to them- Djinns can make one's wish come true.