North-East, a wonderful natural daintiness created by God. The Northeast consists of eight states, Sikkim is the only state of the Himalayas and the rest 7 known as the 'Seven Sisters' of North-East. They are Arunachal Pradesh, Assam, Meghalaya, Mizoram, Nagaland & Tripura.
Tripura is a beautiful mountain figure of North East, the third-smallest state covers 10,491 sq. km. Though it is a tiny dot on the Indian map, but its impact on Indian tourism can't be neglected. The state, popular for its Raja-MahaRaja's history, has some beautiful historic tourist spot like Ujjayanta Palace (The Picture Has Been Displayed Above), Neermahal, Sepahijala, Tripurasundari Temple, Pilak, etc.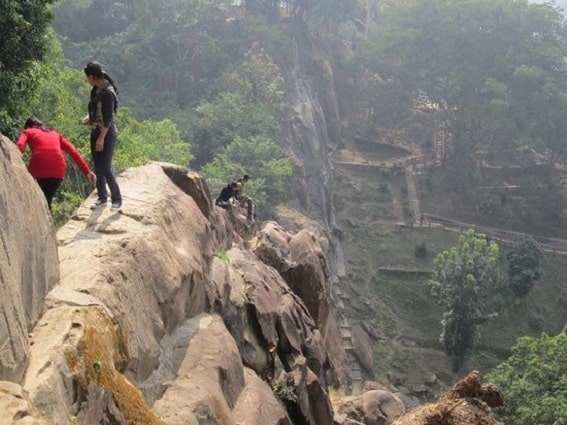 Hilly stations have always attracted me, especially when it reflects some history. It was in the month of September, due to some college projects, 5 people of our group decided to visit Unakoti situated in Kailasahar, Tripura.
We started our 3 days journey on Friday afternoon. The flight was on time, so we reached to our booked hotel at 4 pm approximately. Though we did the basic research about the place on the internet, but we were highly excited about our first on-site theoretical research. We were all set with our maps, camera, research paper etc.
It was my first out of state journey in last 7 years, felt so zesty. I had a short walk after everyone slept, noticed the small but well-decorated city. Luckily there was a small roadside tea stall with no customers. Sitting there with a cup of tea took me to a deep thought, nothing is better than being a history student, you can get the chance of re-living the history, feel the past. It's amazing.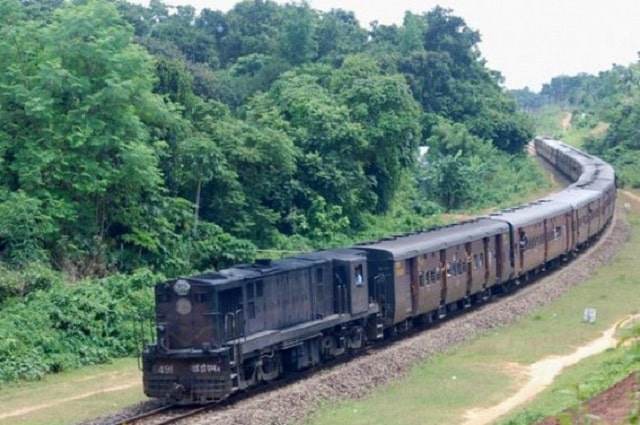 In the morning we woke up early and headed towards the train station via a tomtom. Our train was at 5.45am in the morning, as there was no delay we assumed to reach timely.
On the way, we witnessed the inner natural beauty of this hill state, decorated with beautiful tea gardens just like some green sea waves. A large group of people, mostly women, were working there. The inner me wanted to go down & take some pictures but the train was not supposed to stop there. One of our co-passenger told it was 'Manu Valley Tea Garden', popularly known as 'Durgabari Tea Garden', Rajdeep captured some pictures and I must say, he is quite good with that, even from the moving train, he took a couple of good snaps.
The little cold air coming from the window kept out hours long gossip alive. The Google map notified us that we were near Kailasahar, and the excitement level kept rising as we were not far from the Unakoti.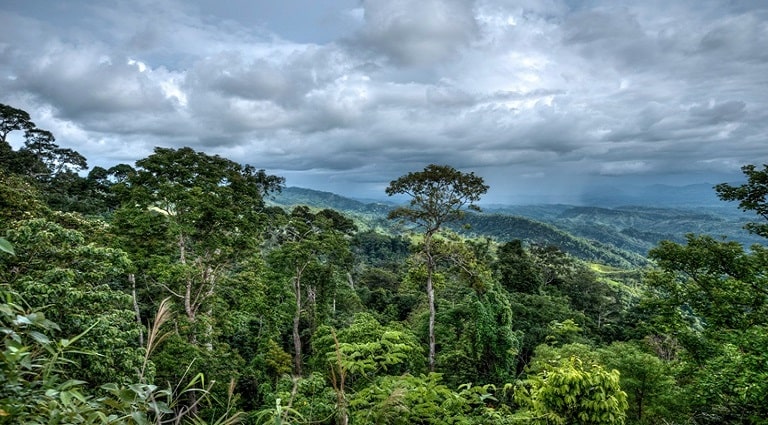 With every passing moment, we were one step closer to witness the beauty of the ancient artists of Tripura. The mind was filled with happiness. Oh! The euphoria of the birds above the green-filled mountains and the sound of the waterfalls, such a great natural beauty.
Ending the satisfying journey, we finally reached Unakoti. After a Roti-Daal session, we were all ready to start our work & fun obviously.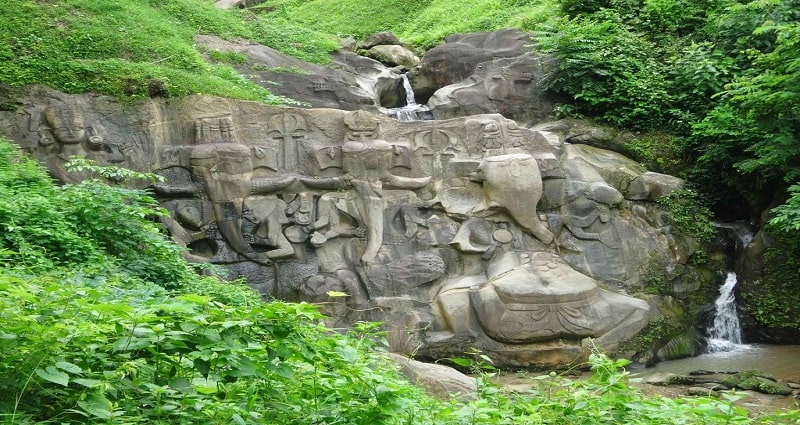 'Unakoti', means one less than a crore. Yes! This place consists of a large number of small-large statues of god & goddess. A mystery of history, still unknown who is responsible for this man-made beauty, all rely on estimation. In short, everyone's thought is imaginary. It is a famous historical Shiva hegira most probably created in between the 7th to 9th centuries. There was a Shiva temple, a well-known fountain of Lord Shiva was flowing along with the temple breaking the silence of the place. This place highlights the Hindu scriptures.
The temple priest explained the story of Lord Shiva & other gods-goddesses, 'Lord Shiva and others took rest in Unokoti for a night while going for Kashi. Shiva instructed other gods & goddesses to wake up before the sunrise, but none could do so except the lord only thus they turned to stones.' All the statues reflected some unique history of Hindu scriptures. He even helped us to understand the meaning of some nearby statues.
We did all the required research as per our plan. Even a week isn't enough to research about all of them properly. Didn't even notice when time flown. As all the hills could not be seen walking on foot on a single day, we decide to stay in a hotel at Dharmanagar.
As we were proposed, we didn't miss the 'Kanchan Bridge', the largest in Dharmanagar.
In the next morning, we did all the tasks we had structured last night. A large number of tourists can be found there at any day. Who wouldn't want to feel the history especially when it is covered with nature's own touch? Mountains covered with greenery, monkeys-deer, and other animals can be found there. The sound of birds & waterfalls were breaking the silence of the scenery. A place providing eternal joy, it is very difficult to explain just by some words. A perfect place to refresh our mind & soul.
After all the research ended, we left the place with some lifetime memories.