Are you passionate about exploring the diverse beauty of India's famous cities and destinations while keeping a close eye on your expenses? Roaming through India's incredible landscapes can be immensely rewarding, but it's essential to plan wisely to make the most of your budget.
Budget Tips on Traveling In India. 9 Views From Expert
Here are 9 budget-friendly tips on traveling in India to help you enjoy your journey without breaking the bank.
Create a Budget
To make the most of your visit to iconic destinations in India, start by creating a comprehensive budget. List all your expenses, including flights, accommodation, transportation, meals, and activities.
Set a reasonable budget for each category and stick to it as closely as possible to avoid overspending.
Explore During the Offseason
India's renowned tourist destinations often offer lower prices on accommodations and activities during the offseason. Consider visiting places like Goa, Shimla, or Kerala during their respective off-seasons to enjoy lower costs and fewer crowds.
Compare Prices and Plan Ahead
When exploring India on a budget, it's crucial to research and compare prices before making reservations. Look for special deals on accommodations and transportation and book in advance to secure the best rates.
Planning ahead can lead to significant savings in cities like Jaipur, Udaipur, and Varanasi.
Utilize Loyalty Programs
Many airlines and hotel chains in India offer loyalty programs that allow you to earn points or miles with each purchase. These points can be redeemed for future flights, hotel stays, and other travel-related expenses.
Take advantage of these loyalty programs to save on your future visits to places like Agra, Delhi, and Mumbai.
Pack Light
Packing light not only saves you money on baggage fees but also makes your journey more convenient, especially in India's bustling cities like Delhi and Mumbai.
Bring versatile clothing that can be mixed and matched and avoid packing too many heavy items. A lighter bag will make it easier to navigate crowded streets and public transportation.
Choose Affordable Accommodation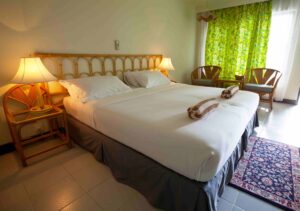 India offers a wide range of budget-friendly accommodation options in cities like Jaipur, Varanasi, and Rishikesh, from hostels and guesthouses to affordable hotels and homestays.
Embrace these opportunities to save on lodging costs while immersing yourself in local culture. With some research, you can find affordable and comfortable places to stay without compromising your travel experience.
Explore Local Cuisine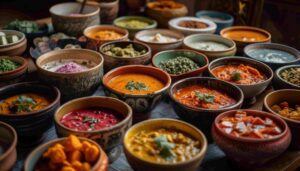 India is a paradise for food lovers, and you can Savor delicious dishes without breaking the bank. Skip the fancy restaurants and opt for local cafes, street food vendors, and bustling markets in cities like Kolkata, Hyderabad, and Amritsar.
You'll discover authentic flavors at wallet-friendly prices while getting a taste of the local traditions.
Plan for Unforeseen Expenses
Sometimes unexpected expenses can arise during your journey. In India, having access to a quick credit loan or emergency funds can be a lifesaver, particularly in places like Leh, Ladakh, and Rann of Kutch.
Before applying for any financial assistance, evaluate your repayment capacity and choose a trustworthy lender with favorable terms.
Track Your Spending
Throughout your trip to India's iconic destinations, keep a close watch on your expenses. Carry a small notebook to record your daily spending and make any necessary adjustments to your budget.
Tracking your expenses not only helps you avoid overspending but also improves your financial habits for future trips.
In conclusion, exploring India's famous cities and destinations on a budget is entirely possible with these 9 expert tips. Plan meticulously, monitor your expenditures, and seek opportunities to save. By following these guidelines, you can enjoy a safe, affordable, and enriching travel experience in the incredible land of India. Happy travels!
That's all there is to it! Managing a budget-friendly travel shouldn't be such an uphill task with these 9 tips. Always plan, keep track of your expenditures, and search for methods to save.
You may not only enjoy your vacation without worrying about overpaying, but you can also ensure enough finances for future excursions. Have a safe and affordable trip!