The Famous food in Pune includes several tasty snacks that everyone will love. In case you are travelling to Pune and wondering where to go and what to eat, consider this carefully curated list of places where you can get authentic Puneri food.
Tasty And Famous Food In Pune Area That Cannot Be Ignored
Vada Pav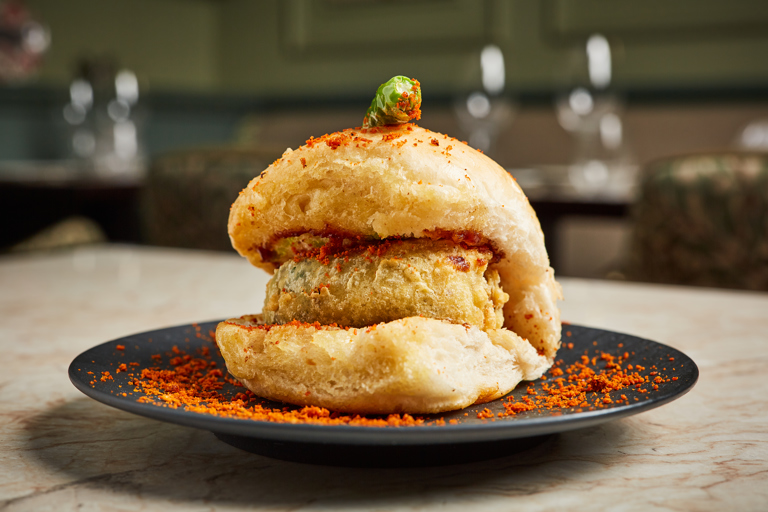 This tasty Puneri street food snack is an authentic Maharashtrian dish. The Vada Pav is considered famous not only in Pune but in the rest of India as well. The delicious Vada Pav consists of a potato patty that is put in the middle of two slices of Pav. It is usually topped with chutney as well. The Vada Pav is called the Desi burger, and it is served along with a cup of Chai.
Where to try: JJ Garden Vada Pav
Location: Camp, Pune
Timings: 9:00 a.m. – 10:00 p.m.
Poha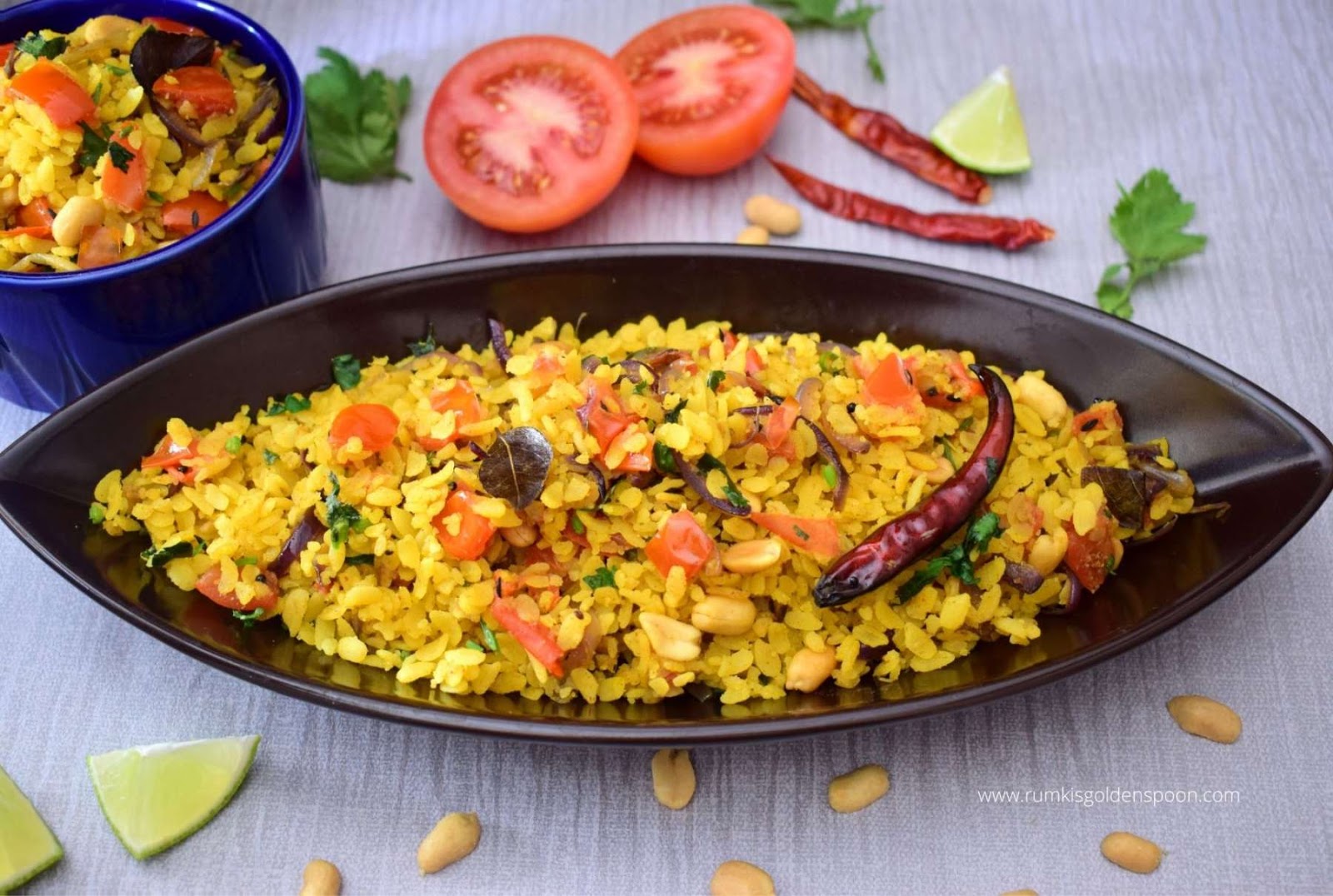 Next on the list, we have the delectable Poha. Considered a breakfast delicacy, Poha is a Maharashtrian dish with a difference. Not only is it delicious, but it is also low on calories! Poha is also known as Sira, Pauwa, Avalakki Chira etc.
Poha is made from par-boiled flattened rice that is cooked along with herbs, spices, onions, mustard seeds, turmeric coriander leaves and other ingredients. People use lime to add a bit of savouriness. Poha is gluten-free and is considered safe for people with health issues since only healthy and natural ingredients are used.
Where to try: Amruteshwar Bhuwan
Location: Erandwane, Pune
Timings: 3:00 a.m. – 11:00 p.m.
Pav Bhaji
Pav Bhaji, as the name suggests, comes from the word 'Pav' which means Bread and 'Bhaji' which denotes a thick vegetable curry. Pav Bhaji is considered a Maharashtrian dish that is loved by both Puneris and other people throughout India.
Pav Bhaji usually consists of a very thick gravy that is made of vegetables, mainly Potato. The soulful Pav Bhaji also includes a generous dose of onions and lemon. Let's not forget that like most Puneri street food, Pav Bhaji is loaded with butter, so the caramelized flavours would lure one the most. The usual variants of Pav Bhaji are Paneer Pav Bhaji, Cheese Pav Bhaji and Schezwan Pav Bhaji.
Where to try: Siddharth Pav Bhaji
Location: Ambedkar Road
Timings: 12:00 p.m. – 10.00 p.m.
Sabudana Vada
The Sabudana Vada is usually made using Sago, Peanuts, Coriander, Chilli and other herbs. Also known as Sabu Vada, it is a deep-fried fritter that is served along with steaming hot tea. The simplistic nature of the ingredients enhances the flavour of the tasty dish. Sabudana Vada is served with date chutney or mint chutney.
Where to try: Hotel Vaishali
Location: FC Road, Pune
Timings: 7:00 a.m. – 11:00 p.m.
Street Dosa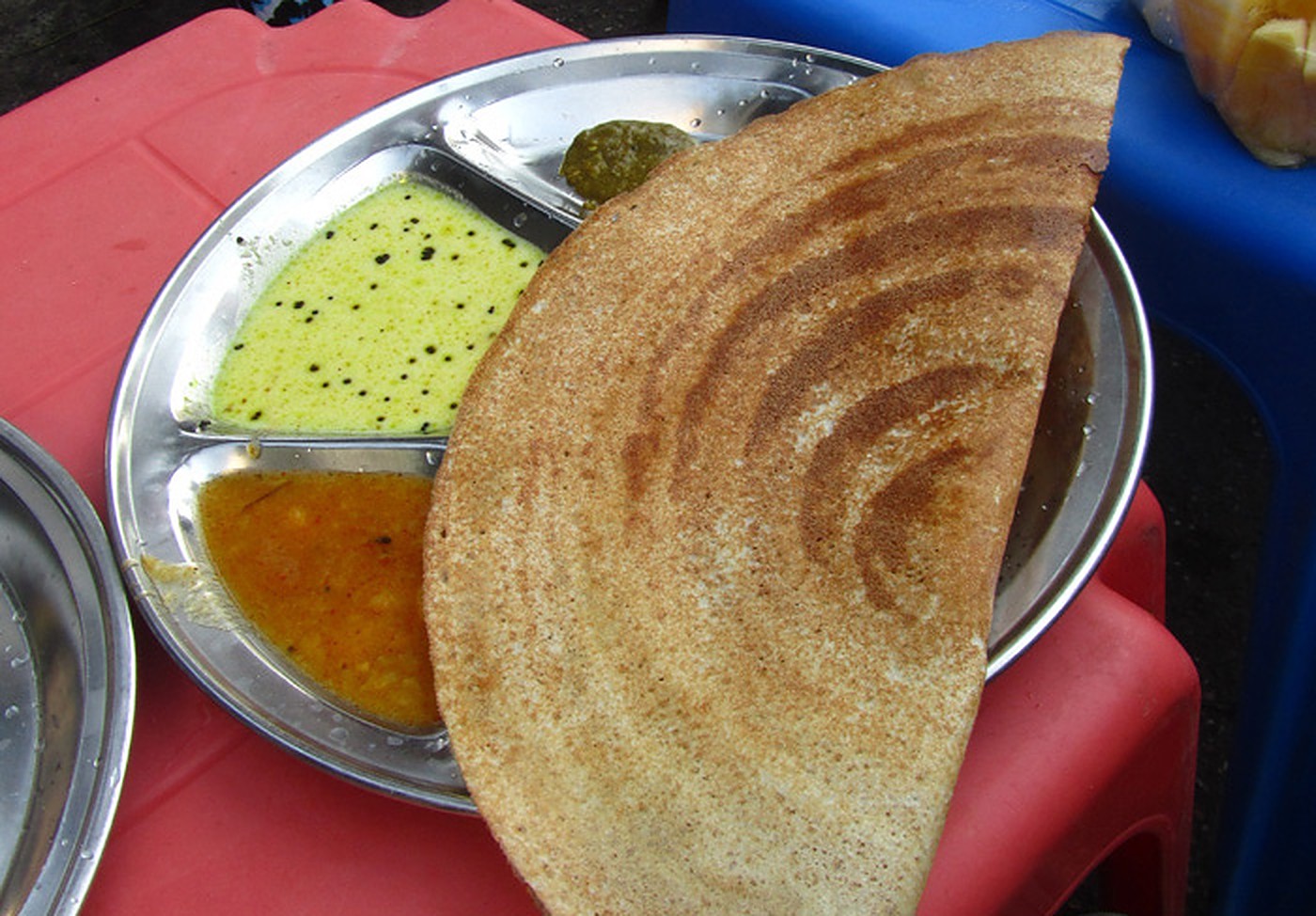 Then comes the delectable Street Dosa, which includes a flour pancake-style outer crepe that covers a filling made of potato. This dish is served with either mint chutney or tomato chutney and again some steaming hot tea on the side. Street Dosa can be enjoyed at any time of the day. It has a couple of interesting variants. The most popular among these include the Ghee Dosa, the plain butter Dosa, the Masala Dosa, the Rava Dosa, the Cheese Dosa, Chinese Dosa etc. The list of varieties of this dish of southern origin is endless.
Where to try: Jai Ganesh Dosa Center
Location: Gokhalenagar, Pune
Timings: 9:30 a.m. – 10:00 p.m.
Thalipeeth
Yet another delicious Puneri breakfast food is Thalipeeth. It is also referred to as spicy multigrain flatbread made from bhajanee flour (that is a mixture of legumes, roasted grains and spices) The reason why Thalipeeth is different and gets its name is because of the way that the dough is kneaded by hand. It is very nutritious and considered a healthy food.
Where to try: The Thalipeeth Cafe
Location: Karve Nagar Pune
Timings: 8:00 a.m. -11:00 p.m.
Bhakarwadi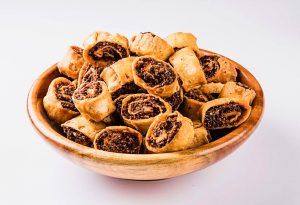 Again on the list of Puneri Street Food items, we have another tea-time favourite. Bhakarwadi resembles biscuits/wafers and has been made from flour and spices. The crispy tea-time treats are usually deep fried and have that extra zing when dry fruits or dates are added. Usually relished during the wintertime, this delectable Puneri Street Food is a must-have.
Where to try: Chitale Bandhu Mithaiwale
Location: Sadashiv Peth
Timings: 9:30 a.m. – 13:00 and 16:00 a.m. – 21:00
Misal Pav
Again another mouth-watering Maharashtrian delicacy called 'Misal Pav' is on our list. Misal Pav is a must-try for Puneri Foodies, and this dish is much boasted about! The Missal usually includes a curry made of peas and lentils, to which a garnishing of Farsan is added. 
Then coriander leaves and chopped onions are added.  Lime is then squeezed on it to enhance the flavour. Soft buns which have been topped with loads of butter are then made into a toast on a Tava (which of course are served along with the missal). This dish is a favourite among the Puneri crowd.
Where to try: Kata Kirr
Location: Karve Nagar
Timings: 8:00 a.m. -5:00 p.m. (Tue- Sun)
Mango Mastani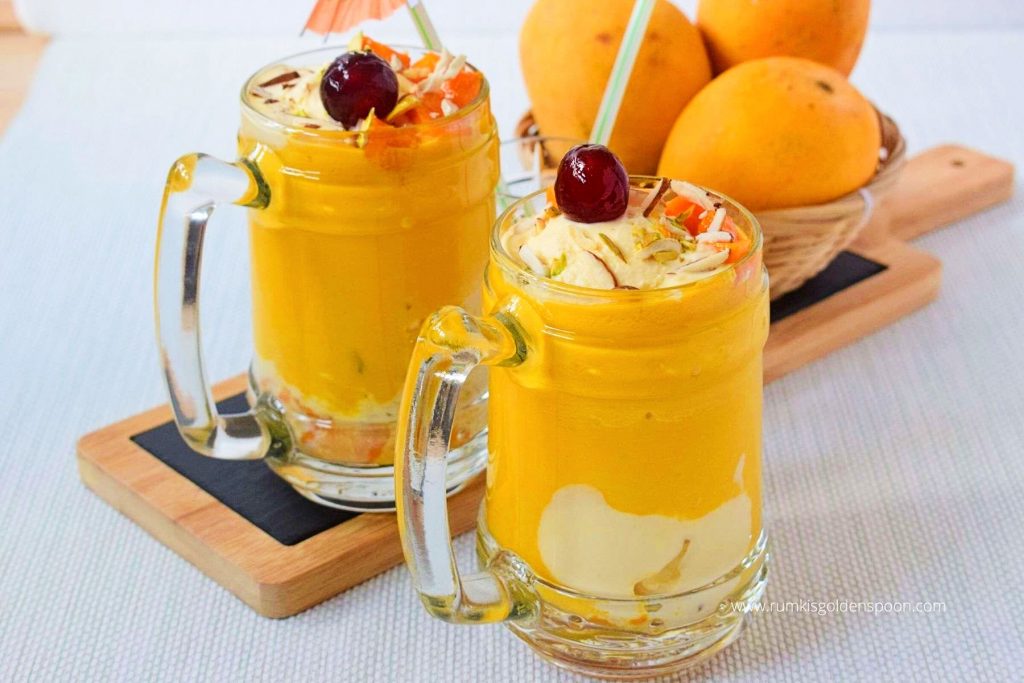 Legend has it, that the famous Pune drink comes from the Peshwa king Bajirao and his lover Mastani. It is also said that in the 1920's the locals who went to Gujar Cold Drink would say appreciatively "Mast" which is why the famous drink got its name. 
Mango Mastani is a desi-style mango milkshake that includes mango pulp, ice cream, and dry fruits. This delicious drink is served on the streets of Pune usually, but it is now travelled to the other parts of the country due to its growing popularity. This delectable treat comes under the dessert category much like the falooda.
Where to try: Sujata Mastani
Location: Near Nimbalkar Talim Chowk, Sadashiv Peth
Timings: 11 a.m. -12:00 a.m.
Sitafal Mastani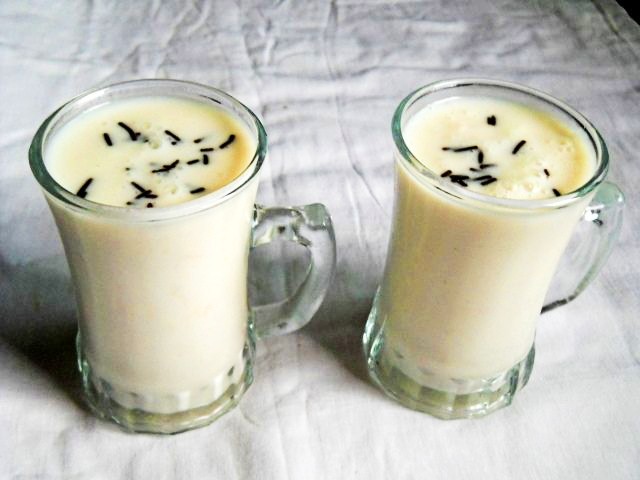 The Sitafal Mastani is also called Custard apple smoothie. As the name suggests this is a milkshake made using the pulp of a custard apple and milk. It is considered as a healthy drink. The Pune-style Mastani is topped with Kesar and Dry Fruits. This milkshake is so ingredient-heavy you will feel full after having it and not want or need anything more.
Where to try: Sujata Mastani
Location: Near Nimbalkar Talim Chowk, Sadashiv Peth
Timings: 11 a.m. -12:00 a.m.
There you have it, Restaurants that serve everything from Street food style snacks to full course meals and desserts as well! If this is your start to a whole new journey into loving food, it surely begins here.
FAQs (Frequently Asked Questions)
What does the famous food in Pune taste like?
Puneri street food is considered authentic Marathi food. Foods like Vada Pav, Pav Bhaji, and Egg Rolls are part of the menu. Such foods have generous helpings of butter, a rich batter that is deep fried in oil and has way too much chutney and sauce, as well as a thick oily gravy! Also, it has a lot of Sev, Farzan, Coriander, Onions and a little more masala than necessary.
Is the Famous Food to eat in Pune expensive?
Not at all, the tasty street food of Pune is not at all expensive. On the other hand, it costs close to nothing! While a beef Samosa costs around Rs 20, the delectable Vada Pav costs the same.
Are all Famous Food in Pune Vegetarian?
Contrary to pop belief, all famous food in Pune, especially in Maharashtra is not always of the Vegetarian Variety. There is a couple of items that are not vegetarian such as Momos, Egg Rolls and Beef Samosas.
Can you name some other Puneri Food items not included here? (for non-Maharashtrian people)
This list includes many items like Vada Pav, Egg Rolls, Pav Bhaji, Street Dosa, Bun Maska, Poha, Sabudana Vada, Bhakarwadi, Dabeli, Chaat, Bajri Wada, Gola, Paratha, Momo, Egg Rolls and Meat kebabs, people usually enjoy with a cup of hot chai or beer and some soft buns (bread). 
Is it true that Indian Street Food is not always healthy?
Even though the street food is and always has been primarily of the Vegetarian Variety, to popularise the same, the street vendors have added flavours by enhancing the snacks with indiscriminate amounts of ghee and butter.