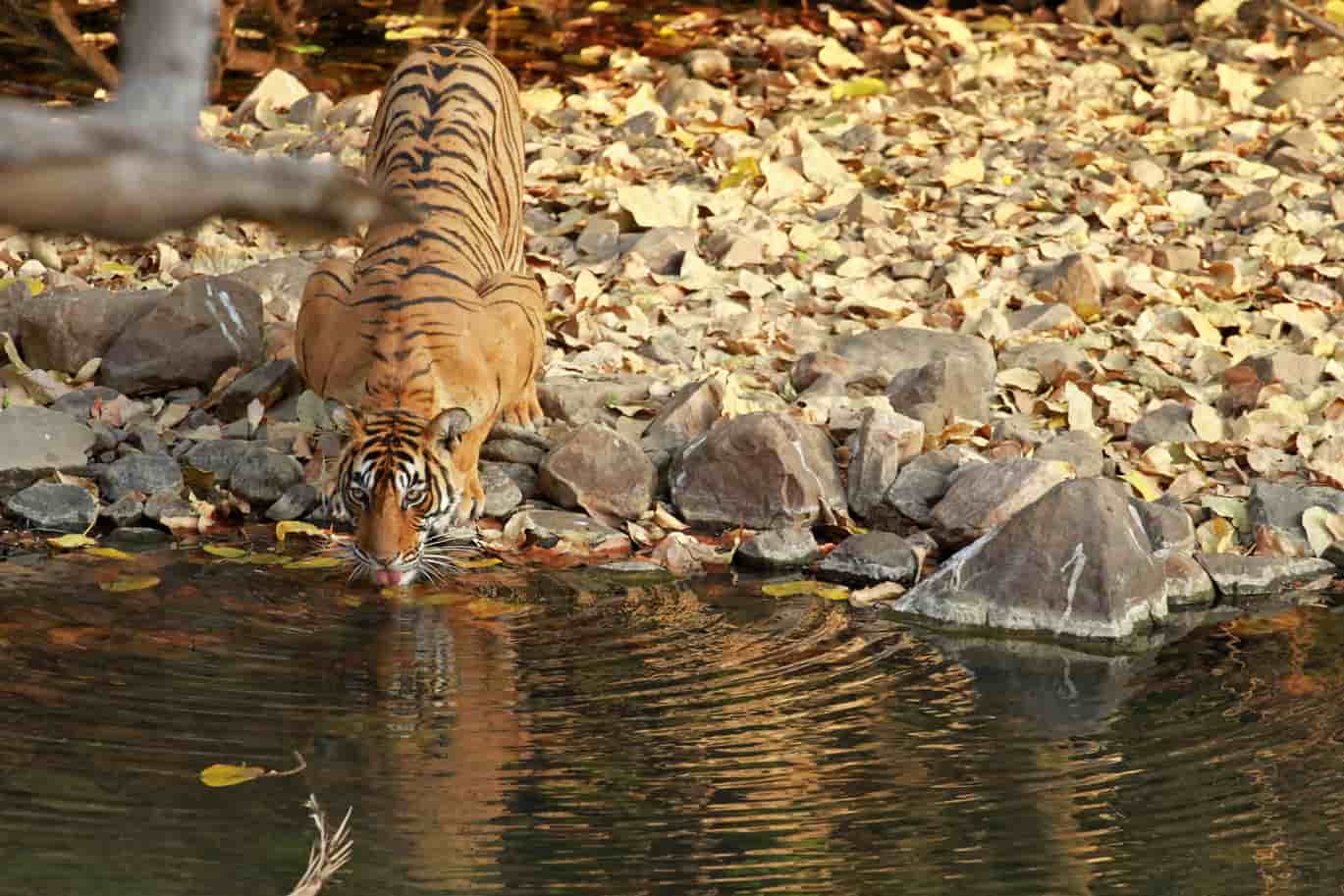 Pune, a city in the Western part of India, is renowned for its identity as one of the major IT hubs and a prominent automobile and manufacturing center in India. When it comes to Wildlife, Pune falls no short. On the back of the Western Ghats which extends to the Deccan Plateau in the East, the IT city proudly flaunts some of the most feral places in the world. Pune is home to more than a dozen Wildlife sanctuaries, reserves, and National parks.
The Largest Wildlife Sanctuary, Koyna Wildlife Sanctuary covers an impressive area of 423.55 square kilometers, large enough to fit about 638523 soccer fields in one. An emphasis on 638523 soccer fields!
Put on your toughest and strongest pair of shoes because Pune got more than just one Sanctuary, it's going to be a long walk.
Here is the list of best wildlife, Bird sanctuaries And Jungle Safaris near Pune
List of Wildlife Sanctuary near Pune
Mayureshwar Wildlife Sanctuary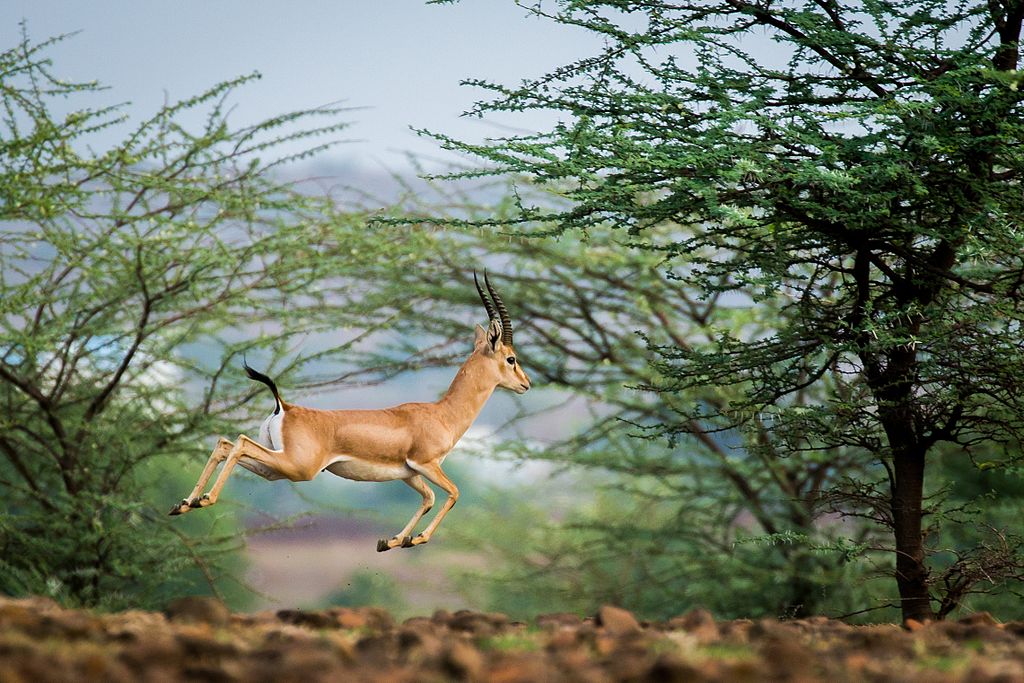 Let's start with one of the smallest animal sanctuaries but the most popular sanctuary near Pune for a warmup. With an area of 5.14 km2 Mayureshwar Wildlife Sanctuary, this Sanctuary serves as a haven for its birds and wildlife population as well for its natural environment. You can even spot a jumping Chinkara as seen in the image above closing on the horizon.
There are ample lodging options in and around the sanctuary if the sun began to set amidst your Jungle Safari. Within the premise of the sanctuary, there are two tents belonging to the forest department and Supe, which is on the outside, has suitable lodging options. Another plausible option is to stay in Pune's Hadapsar neighborhood and undertake a morning or evening journey from there.
From late August to February is the ideal time to visit this Sanctuary, avoid going in the monsoon season and summer season, as the effects of the weather can be detrimental to the visit.
Distance from Pune: 70.3 km
How to visit?: The nearest railway station is Pune which is 1.5 hours away. By road, Mayureshwar is easily accessible by car from Pune city anywhere from 30 minutes to 2 hours.
Species found here: Indian roller, black-winged kite, Eurasian collared dove, ashy-crowned sparrow lark, blue-cheeked bee-eater, Gray Francolin, Yellow-wattled Lapwing, Common Hawk-Cuckoo, Short-Toed Snake Eagle, Bonelli's Eagle, Rufous-fronted Prinia, Indian Bush-Lark, Bay-backed Shrike, Southern Gray Shrike. Migratory Birds found here during the winters are European Roller and Montagu's harrier. Main animal species found here are the Indian Gazelle (Chinkara), Striped Hyena, Indian gray wolf, Indian Jackal, Indian fox and Indian Hare.
Koyna Wildlife Sanctuary
Koyna Wildlife Sanctuary, situated in the Satara district of the State of Maharashtra, is a natural World Heritage Site. The sanctuary is tucked away in the Western Ghats, with heights varying from 600 to 1,100 meters and a total area of about 423.55 km2. Koyna wildlife sanctuary has an astounding species of flora and fauna, the growth of a diverse range of flora and animals as well as high biodiversity in the sanctuary has been made possible by the Biodiversity Hotspot of Western Ghats.
The sanctuary may have gotten its name because the rivers Koyna, Kandati, and Solashi clash on the grounds of this Sanctuary.
If you are planning on visiting Koyna Wildlife Sanctuary, the best month to visit has a narrow timeframe in October. Why so? November through March are a little too crowded and April through September are too hot for anyone's comfort.
Distance from Pune: 145.9 km
How to visit?: The nearest airport as well as the nearest railway station is Kohlapur at a distance of 65 kms and 60 kms respectively. From the airport you can take a taxi, bus or cab to get there.
Species found here: The sanctuary is home to a wide range of mammals, including the dominant Bengal tiger species which are less than 6 in number. Additional common species include Indian leopards (14), Indian gaur (220-250), sloth bears (70-80), sambar deer (160-175), barking deer (180-200), and mouse deer, as well as grey langurs, smooth-coated otters, and Indian giant squirrels.
Bhimashankar Wildlife Sanctuary
The above picture is of a Golden Jackal found at Bhimashankar Wildlife Sanctuary. Bhimashankar Wildlife Sanctuary covers an area of 131 km2 and belongs to the Sahyadri Ranges of the Western Ghats.
The reason the region's biodiversity has been conserved is because of its wide collection of sacred groves. An interesting fact about the sacred groves found in the Sanctuary is that a climber called Khombhal – Xantolis tomentosa was discovered to be 800-1000 years old in the sanctuary's sacred forest in Ahupe.
Apart from this the conservatory measures of, a large diversity of flora and fauna endemic & specialized to the Sanctuary find a natural home here.
Distance from Pune: 129.8 km
How to visit?: The nearest airport to Bhimashankar Reserve is Pune Airport and the The nearest railway station to Bhimashankar Wildlife Sanctuary is the Pune at a distance of 102 and 106 respectively. By Road Bhimashankar is well connected, you can opt for a bus service or take a road trip.
Species found here: Bhimashankar Wildlife Sanctuary was created mainly to protect the habitat of the Indian Giant Squirrel. Other specific subspecies unique to Bhimashankar are Carnivores like the Leopard Panthera pardus, Golden Jackal , Sambar , Barking Deer , Wildboar , Common Langur , Rhesus Macaque , and Mouse Deer are among the significant mammals reported from the sanctuary . There are also reports of the Indian Pangolin. Specialized and indigenous insects, butterflies, reptiles, and amphibians abound in the sanctuary. Numerous moss and epiphyte species, including bioluminescent mushrooms, can be spotted on the trees during the monsoon (rainy season).
Phansad Wildlife Sanctuary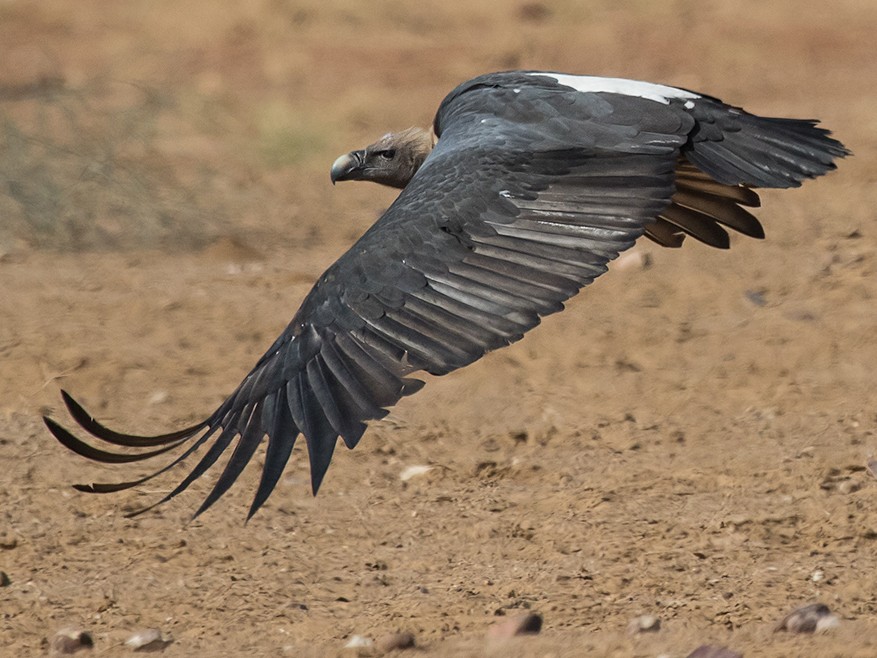 Phansad Wildlife Sanctuary was created in 1986 with the goal to preserve a portion of the coastal woodland ecosystem of the Western Ghats, consisting of 17,250 acres of forest, grasslands, and wetlands. Interesting fact, The area served as a part of the hunting reserves of a princely state.
The sanctuary is home to a variety of plants and animals- it includes semi-evergreen, evergreen, mixed deciduous, dry deciduous, coastal, and grasslands. There are 16 kinds of mammals, over 200 bird species, 17 reptiles, 47 insects, and 27 marine invertebrates among the biodiversity. The White-rumped vulture native to South and Southeast Asia is noted as critically endangered, is also found in the sanctuary.
Distance from Pune: 177.6 km
How to visit?: Mumbai is the nearest airport to the Phansad Wildlife Sanctuary from where one may opt for bus till Alibaug or may hire a cab and the Kokan Railway line is the closest railway station. By road All major cities in Maharashtra like Mumbai, Pune, Nagpur etc are well connected to the Sanctuary.
Species found here: Indian giant squirrel, Indian muntjac, Indian Gaur, Dhole, Indian leopard, Indian pangolin, Sambar, Lesser false vampire bat, Mouse deer, Python, etc.
Radhanagari Wildlife Sanctuary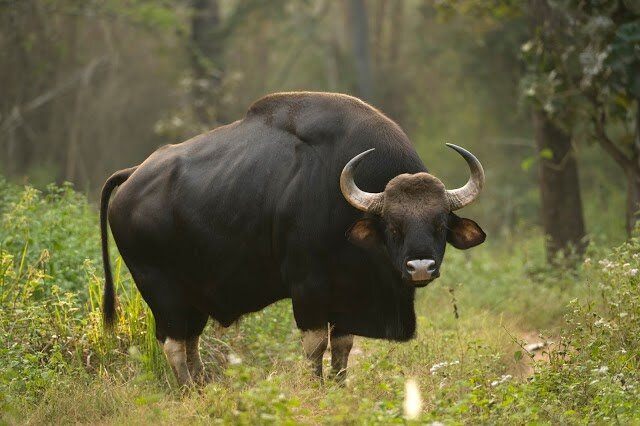 Radhanagari Wildlife Sanctuary popularly known as the "Bison Sanctuary" is a natural World Heritage Site located in the Western Ghats near the southernmost point of the Sahyadri hills. On October 15, 2020, the Indian government proclaimed the area around the Sanctuary to be an Eco-sensitive Zone for its rich flora, fauna, and avifauna population.
An ideal weekend getaway for wildlife enthusiasts of Maharashtra, Jungle Safari in the Dajipur forests is a great way to experience Radhanagari Wildlife Sanctuary's Wildlife and lush greenery.
Distance from Pune: 341.7 km
How to visit?: The Nearest Airport is Kolhapur 85 kms away from the sanctuary and the nearest railway station is at Karad 40kms away. By road you can take the Pune-Banglore highway.
Species found here: Indian bison or gaur( around 610 in 2004), Indian leopard (5), sloth bear, wild boar (80), barking deer (140), mouse deer (80), sambar (120), giant squirrel 50) and wild dogs (70). Birds seen here vultures, eagles, jungle fowl, quails, plovers, sandpipers, owlets, doves, owls, nightjars, kingfishers, bee-eater, hornbills, woodpeckers, bulbul, flycatchers, warblers, wagtails, sunbirds
Sagareshwar Deer Sanctuary
Sagareshwar Wildlife Sanctuary is an interesting one, as it is the only man-made sanctuary on the list. The forest is created artificially without a supply of perennial water and you have guessed it, all the animals are artificially introduced into the Sanctuary. This sanctuary is renowned for its large population of deer.
The peak tourist season begins in August and ends in February.
Distance from Pune: 191.8 km
How to reach?: The nearest airport to Sagareshwar Wildlife Sanctuary is Kolhapur airport and the The nearest railway station is Sangli, which is also the some of the nearest bus stations. Other Bus stations are Miraj, Kirloskarvadi, Palus, Takari. From Takari, it is at a walking distance.
Species found here: Several types of deer are found in the Sanctuary which are sambar deer, blackbucks, muntjac, and chital, along with the large deer diversity, wild boar and peacocks are also found here along with small carnivores like fox and porcupines.
Sanjay Gandhi National Park
Sanjay Gandhi National Park is a protected area in the State of Maharashtra. The rich flora and fauna of the Sanjay Gandhi National Park attract an impressive number of more than 2 million visitors every year. The park's biodiversity alone has 800 different types of flower mauve.
The park is covered in dense forest which makes for an ideal place for many flora and fauna to flourish. Rhesus macaques, bonnet macaques, and chitals (also known as spotted deer) are a few of the natural creatures that are frequently seen in the park. But the main attraction of this Park is Tiger and lion safaris.
The park is home to an estimated 25 lions and lionesses. During visiting hours, some of the resident lions are released into the enclosure, and passengers can watch them from the comfort of the bus.
Distance from Pune: 172.8 km
How to reach: The nearest domestic and international airport from Sanjay Gandhi National Park is Chhatrapati Shivaji Maharaj International Airport, Mumbai and the nearest railway station is Borivali. By road the nearest bus station to sanjay gandhi National Park is Borivali at a distance of 1 km from the Park.
Species found here: Rhesus macaques, bonnet macaques, and chitals (also known as spotted deer) are a few of the natural creatures that are frequently seen in the park. Indian hare, muntjac (barking deer), porcupine, Asian palm civet, chevrotain (mouse deer), Hanuman or grey langur, Indian flying fox, sambar deer, and leopard are some of the other major creatures that may be found in the park. Healthy population of crocodiles and reptiles are also seen in the area. Jungle owlets, golden orioles, racket-tailed drongos, minivets, magpies, robins, hornbills, bulbuls, sunbirds, peacocks, and woodpeckers are a few of the birds that may be seen in the park. There are 172 species of butterflies reported in this area, with blue Mormon being the most impressive.
Chandoli National Park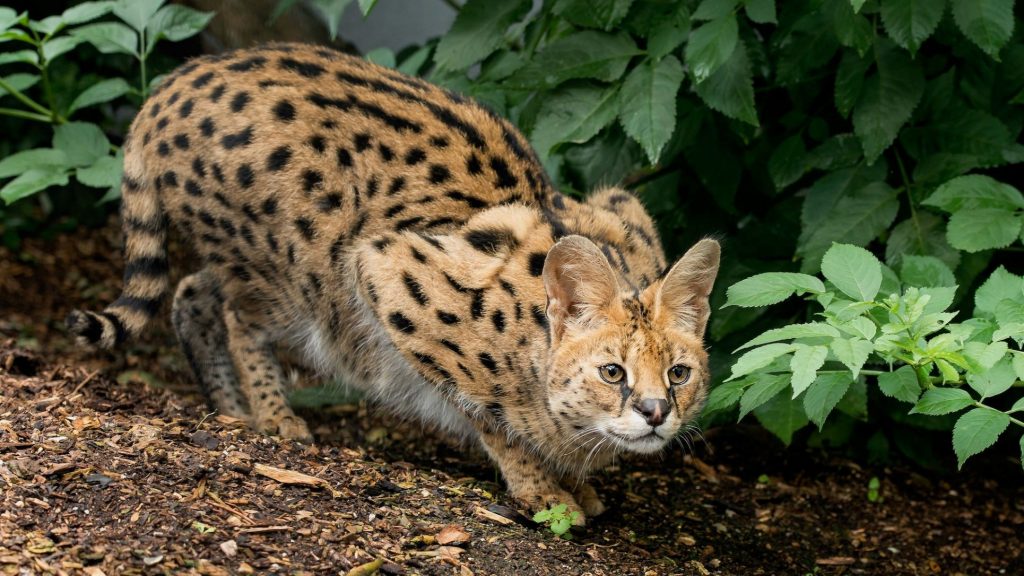 Chandoli National Park was interestingly a Wildlife Sanctuary before it became a National Park. It was declared a Wildlife Sanctuary in 1985, it was only in 2004 that it became a National Park. What's the difference between a National Park and a Wildlife Sanctuary you ask? While a wildlife sanctuary is specifically designated to protect animals, a National Park on the other hand is designed to protect both plants and animals.
The importance of this Park is due to its relation to The Sahyadri Tiger Reserve forming its Southern part of the Reserve along with the Koyna Wildlife Sanctuary which forms its Northern part.
The forests of Chandoli are home to about 23 species of mammals, 122 species of birds, and 20 species of amphibians and reptiles. And also Leopard Cat as seen above. Have you seen a leopard cat? Neither have we but would surely like to one day.
Enjoy a thrilling jeep safari with Chandoli's guided safari tours, which are accompanied by trained forest specialists.
Distance from Pune: 216.8 km
How to reach: Kolhapur and Pune are the major and nearest airports to the Chandoli National Park and the Sangli is the nearest railway station. By road you can take the NH4 Highway and opt for private cars and Government buses that run in between the various cities around the park.
Species found here: The Indian bison, tiger, leopard, leopard cat, sloth bear, and giant squirrel are extremely noticeable in this area. There are numerous ungulate prey species, including the blackbuck, mouse deer, sambar deer, and barking deer.
Gautala Wildlife Sanctuary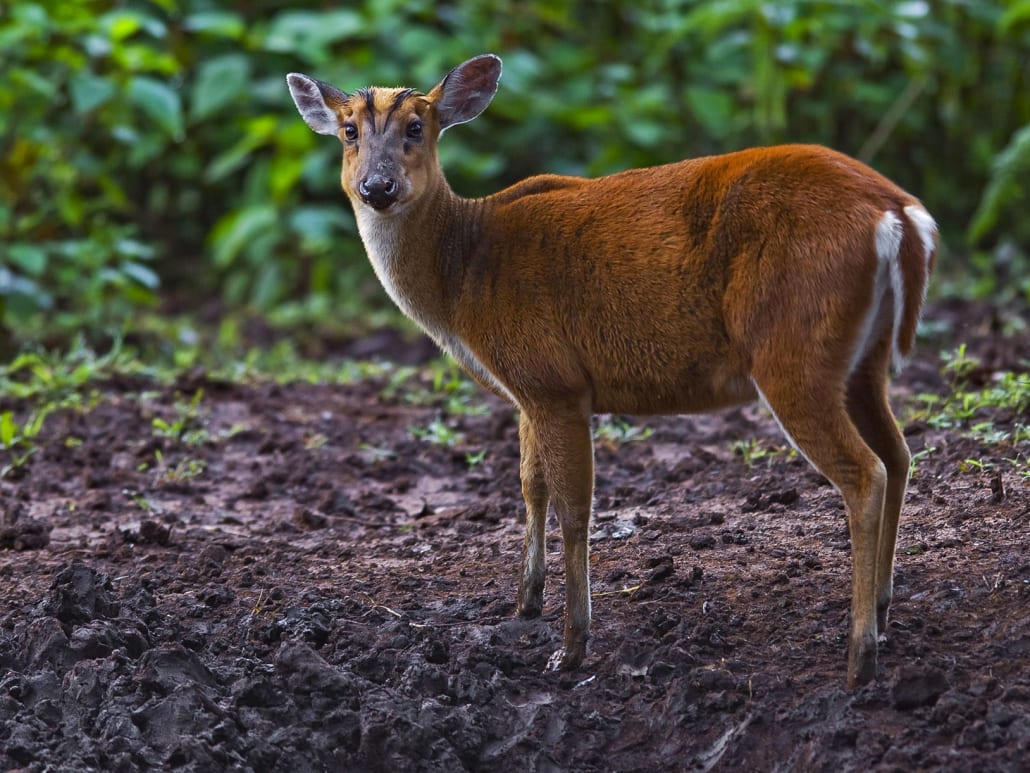 Gautala Wildlife Sanctuary was established in 1986 and is a protected area in Maharashtra state, India. It is located in the Western Ghats' Satmala and Ajantha hill ranges and covers a total area of 64,399 acres along with a reserved forest area of 48694.58 acres.
The wildlife includes a wide variety of animals and the hilltops are topped with impenetrable trees including teak, Anjan, oil cake tree, sandalwood, bel, awla, bhallatak, and moha.
Distance from Pune: 293.1 km
How to reach: The nearest airport as well as the nearest railhead line is in Aurangabad and the other the nearest railhead from the sanctuary is Chalisgaon on Mumbai-Nagpur rail line. Buses and taxis are easily available to Gautala.
Species found here: Chinkara, nilgai , sloth bears , jungle cat , leopard cat, brown palm civet, muntjac (as seen in the image above) and Munt are the animal species found in the sanctuary. The sanctuary has been home to 240 different bird species, including cranes, spoonbills, storks, ibis, pochards, peafowl, quail, partridges, and more.
Lonar Wildlife Sanctuary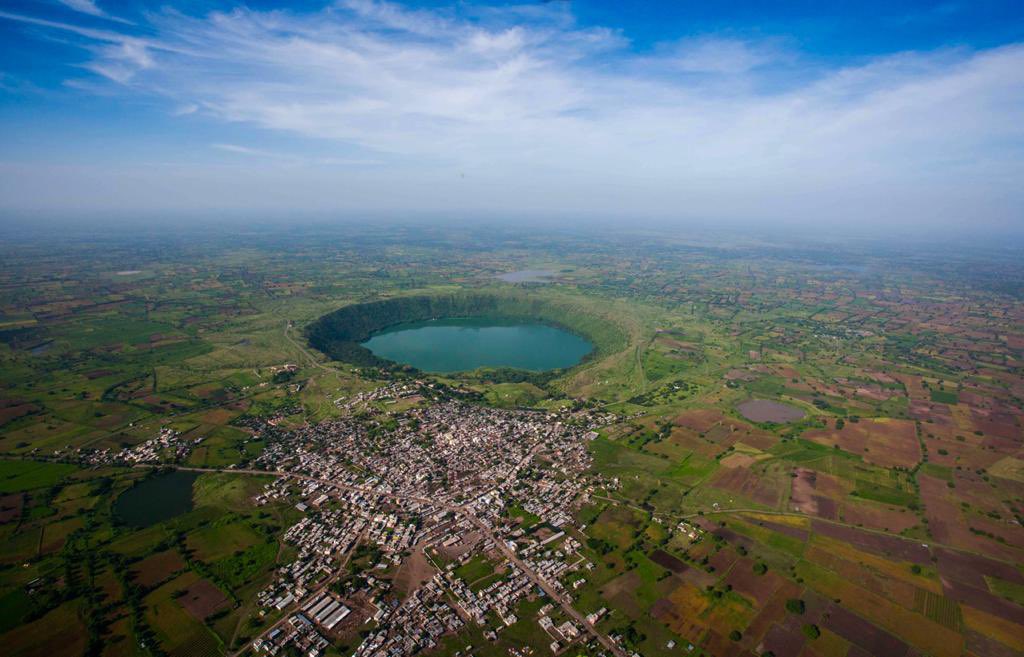 Lonar Wildlife Sanctuary is located in the vicinity of a lagoon called the Lonar lake which was created due to the meteorite impact about 50,000 years ago. You may have heard of Lonar lake in the news before, the water of Lonar Lake mysteriously turned pink in midst of July 2020 arousing the curiosity of millions of people including scientists, who had their heads scratching. The cause of this phenomenon is still a thing of debate.
In the same year, Lonar lake was declared a Ramsar site. It is when UNESCO designates certain wetland sites as being of worldwide importance.
Lonar Lake is a tourist beloved destination due to its many miraculous existence.
With the booming and favorable geographical location, The sanctuary is home to 12 species of animals, 160 species of birds, and 46 species of reptiles.
Visitors are welcome at the sanctuary from sunrise until dusk. Near Lonar town, there are a lot of hotels and resorts where tourists can choose to stay after sunset.
Distance from Pune:378 Kms
How to reach: Jalna Town in the Maharashtra state is 84 kilometres away from the sanctuary and is the closest railhead. Regular buses leave from the Jalna and Partur Bus Stands.
Species found here: The common animals found in Lonar Wildlife sanctuary are Sloth bear, Neelgai, Wolf, Chital and Barking deer.
List of Bird Sanctuary near Pune
Karnala Bird Sanctuary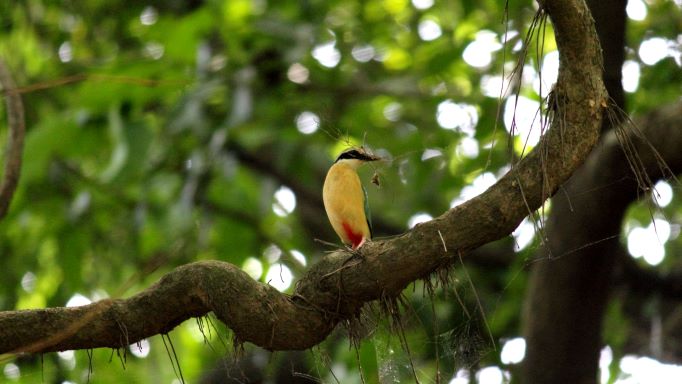 The Monsoon season is deeply awaited in Pune, as it is the best time to go Bird Watching in Karnala Bird Sanctuary. Over 222 kinds of birds can be found in the sanctuary, including 161 permanent species, 46 winter migrants, 3 breeding migrants, 7 passage migrants, and 5 rare bird species.
For hikers and birdwatchers in the Mumbai region, the bird sanctuary is a popular site.
Taking the Hariyal trail will fetch a chance to see a plethora of birds. Starting with chirps of Bulbul, Sunbirds, and even Gold fronted Leafbird.
Distance from Pune: 118.6 km
How to visit?: The nearest airport to Karnala Bird Sanctuary is Chhatrapati Shivaji International Airport, Mumbai and the nearest Railhead is Panvel. By road you can the national highway 17 also called the Mumbai-Goa highway to reach Karnala, Buses are frequent on the road running towards Pen, Alibag, Murud, etc. and make a stop at the sanctuary gate. Taxis and auto-riskshaw are other means to reach.
Species found here: Grey fronted Green-Pigeon, Nilgiri Woodpigeon, Malabar Parakeet, Malabar Grey Hornbill, White Cheeked Barbet, Malabar Lark, Small Sunbird and Vigor's Sunbird. Some of the rare birds spotted here Ashy Minivet, Three-toed Kingfisher, Malabar trogon, Slaty-legged Crake and Rufous-Bellied Eagle.
Mayani Bird Sanctuary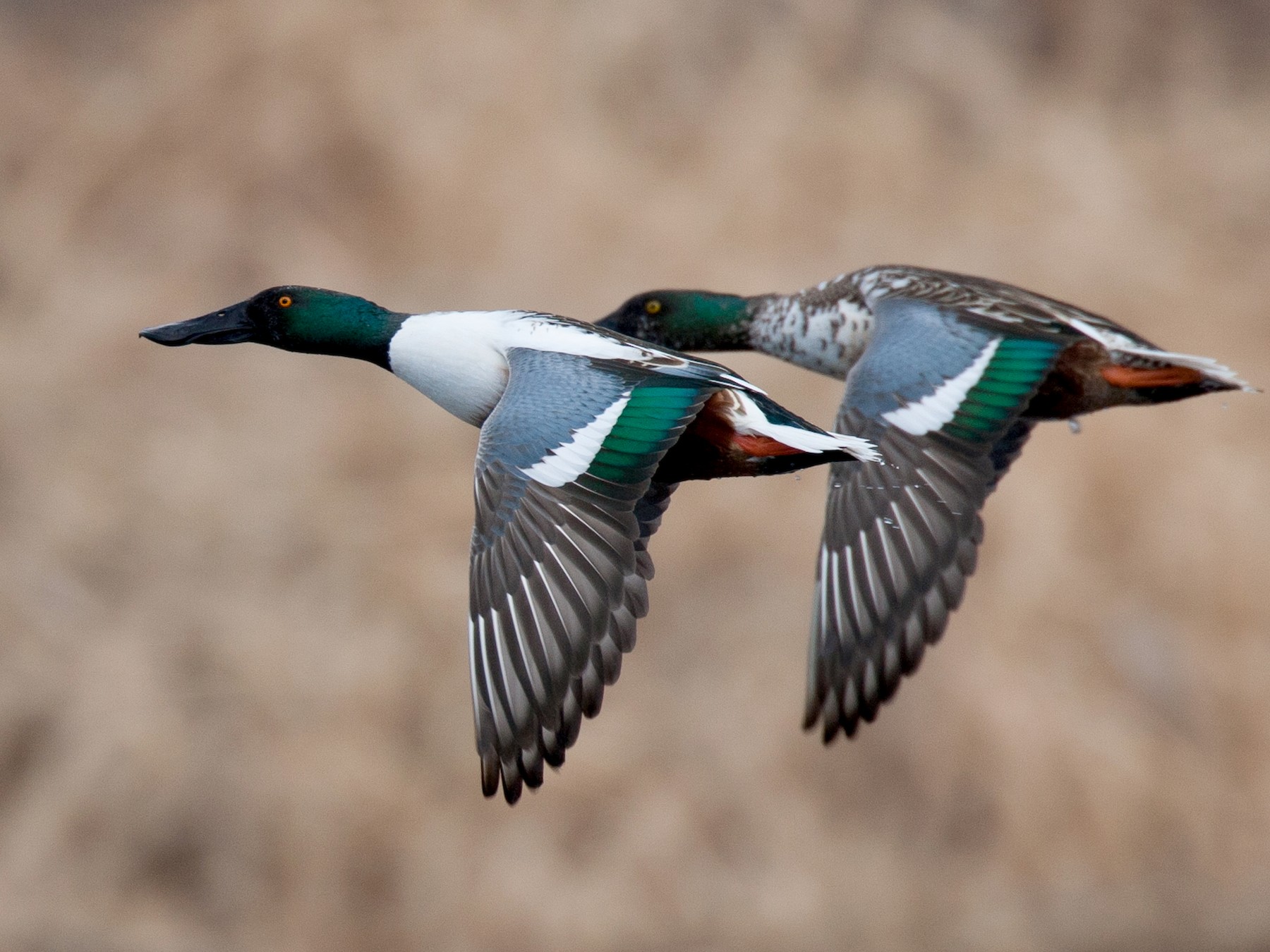 In the Mayani, a village in Maharashtra's Satara District lies a bird refuge called the Mayani Bird Sanctuary.
The Mayani Bird Sanctuary is renowned across the world for its enormous variety of migratory and local bird species. If you love birds, Mayani is nothing short of a bird lover's paradise. In Mayani, there are more than 400 distinct bird species. You can find a wide variety of birds here, including migratory species such as the Brahminy Duck, Coot, Common Spoonbill, Painted Stork, Black Ibis, and Kingfisher. This sanctuary is also home to Siberian flamingos, an indicator of a vagrant of insects, fishes, and crabs.
Distance from Pune: 184.2 km
How to visit?: The closest domestic and international airports to the Mayani Sanctuary are in Mumbai and Pune, respectively. Once in Mumbai or Pune, travellers can easily travel by car or train to Satara, according on their preferences. Mayani is located about 65 miles from Satara City.
Species found here:Birds like the Northern Shoveller, Stork, Kingfisher, Coot, Brahminy Duck, Black Ibis, Painted Stork, common spoonbill are found here.
Bhigwan Bird Sanctuary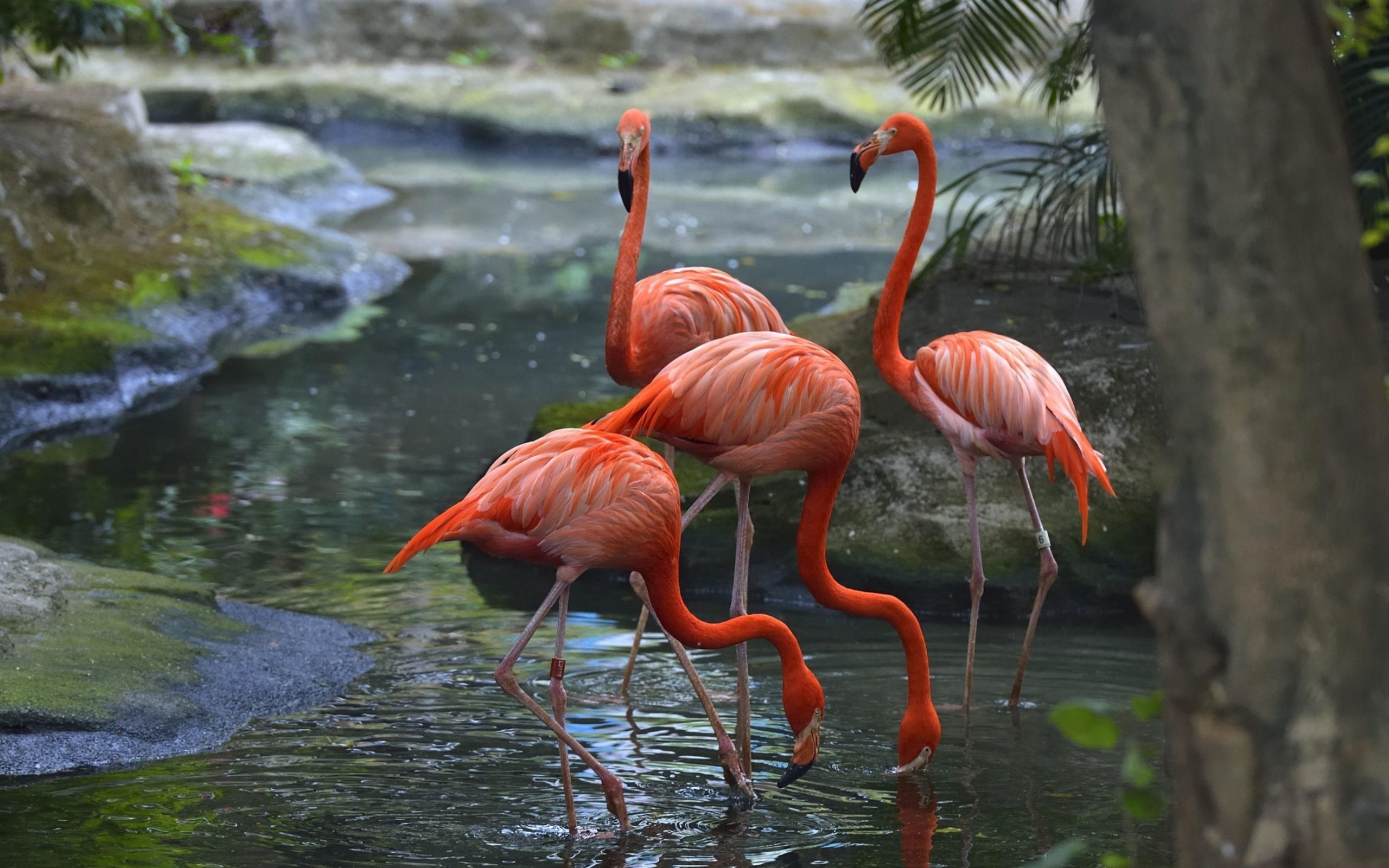 Bhigwan Bird Sanctuary is a great place for flamingos, Eurasian spoonbills, bar-headed geese, collared pratincoles, and osprey. The location is around 100 kilometers from Pune, and the Ujjani dam's backwaters are good places to spot birds. Commonly, boats can be rented to observe flamingos and other migratory birds. A Full-Day Private tour of a Bird Safari Excursion to Bhigwan from Pune starts at rupees 16k.
Distance from Pune: 105.2 km
How to visit?: Visitors can either drive themselves to Bhigwan or take one of the about 3.5-hour State Transport Buses from Pune going for Solapur and farther. The locations for bird watching are approximately ten km from Bhigwan's main town.
Species found here: You can spot ducks, herons, egrets, raptors and waders and a flamboyant of flamingos near the dam. Winter birds such as the painted storks, barheaded geese and demoiselle cranes can also be seen in and around Bhigwan.
Nandur Madhyameshwar Bird Sanctuary
Nandur Madhyameshwar bird sanctuary is a birder's paradise. A significant wetland in Maharashtra, Nandur Madhyameshwar Bird Sanctuary is home to thousands of migrating birds. It has 23 lakes and small ponds.
The months between November and January are said to be the most suited due to the dry climate, which is ideal for bird watching.
Distance from Pune: 207.1 km
How to visit?: The nearest airport is Aurangabad and the nearest railway station is Niphad. By road Nandur Madhyameshwar Bird Sanctuary is well connected to Nashik, Niphad and Sinnar.
Species found here: Migratory Birds that are found here are White Stork, Glossy Ibis, Spoonbills, Flamingos, Goose Brahminy Duck, pintails, Mallards, Wigeon, Gargenery Shoveller, Porchards, Cranes Shanks, Curlews, Pratincole Wagtails, Godwits, Weavers. Inhabitant birds are Black Ibis, Spot bills, Teals, Little Grabe, Eurasian Wigeon Pair, Marsh Harrier Female Hovering, etc.
Jungle Safari in Pune
Taljai Hills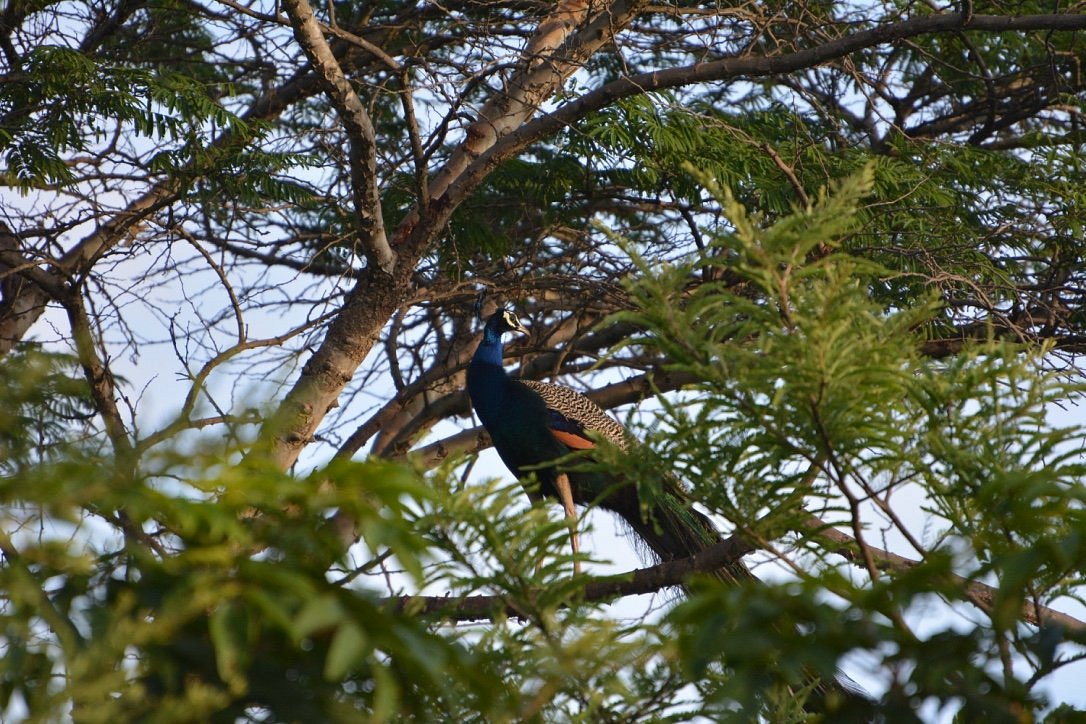 Taljai Hills is a few acres of designated forest land in the middle of the city. Locals love the woodland and visit it frequently. You can see the entire city of Pune from the temple's summit, with the emerald-green Western Ghats serving as the backdrop.
You won't find wildlife here but at the entrance is a little pond where ducks play, Kids enjoy seeing the sight of the crackling ducks. It is an excellent place for bird watching as birds of all kinds can be heard chirping in the morning. The most significant attraction is peacock flocks. If you're lucky, you could get to see a peacock dance in all its splendor at the start of the monsoon.
Distance from Pune: 7.0 km
Best Time to visit: During monsoon (July – September) and in Winter (November – February).
Nearby Places to Visit: Taljai Mata Devi, Saras Garden, Seven Wonders Dream Park, Pune Okayama Friendship Garden
Kanha Jungle Safari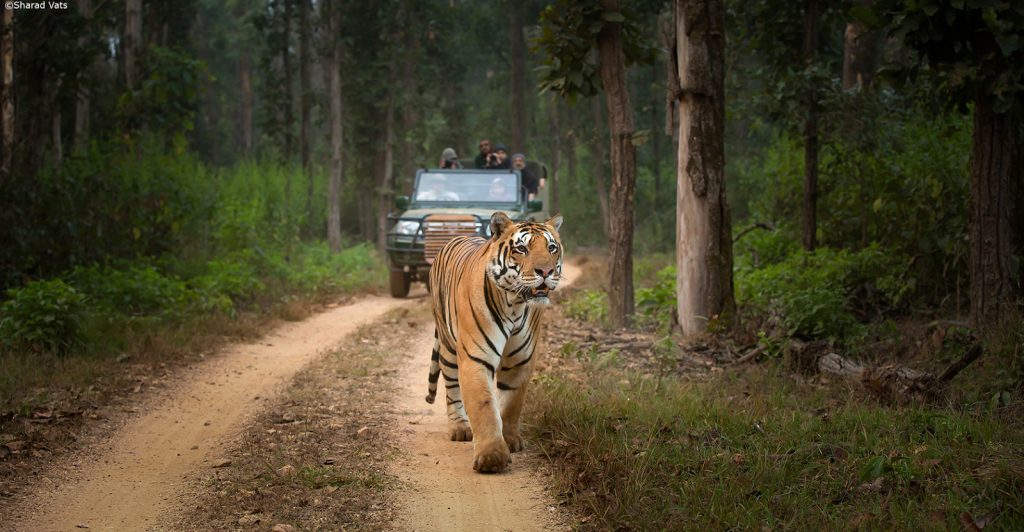 The greatest option to observe wildlife in Kanha National Park is through open-top Jeep safaris. Kanha National Park has four separate zones where you can take Jeep Safari tours. Kanha, Sarhi, Mukki, and Kisli. Tigers, leopards, Indian gaur, hard-ground barasingha, dholes (wild dogs), chousingha, and mouse-deer are some of the rare animal species that we can witness in this Jungle Safari.
If possible, you can also purchase the entrance ticket from the booking window at the national park's entrance gate, or you can book it online, through travel agencies or tour operators. The other costs, aside from the entrance price, are the vehicle and guide fees.
When making a safari reservation, visitors should include their full name, age, and nationality. They should also bring identification, such as a passport, driver's license, PAN card, or voter, as specified during the reservation process.
At Kanha National Park, a single-day Jeep safari can be completed twice. But every Wednesday, the Jeep Safari's afternoon shift at Kanha remains closed to visitors.
Distance from Pune: 967.7 km
Best Time to visit: Kanha National Park remain open for visitors from 16th October to 30th June.
Nearby Places to Visit: Kanha Museum, Mandla, Kawardha Palace
Sinhagad Valley
One of the best locations in Pune for bird photography and bird watching is Sinhgad Bird Valley. Bird photographers and bird watchers consider it to be one of the best and most desirable locations.
To choose a better location for your setup, arrive there as early as 6:00 AM. You'll have a better chance of obtaining some really great captures if you go there during the week. because, compared to weekends, weekdays will be less crowded.
If you're lucky, you might see a variety of bird species on one trip. You can get ready with your gear while munching on snacks and drinking tea at one of the many motels or vendors nearby.
Distance from Pune: 24.1 km
How to reach: Between November to mid-March
Nearby Places to Visit: Sinhagad Fort, Shaniwar Wada, Shreemant Dagdusheth Halwai, Raja Dinkar Kelkar Museum, Torna Fort, Pataleshwar Caves, Rajiv Gandhi Zoological Park, Parvati Hill.
This concludes our list of the 10 wildlife Sanctuaries in Pune and more. Being in nature is a gentle reminder of our transient existence, that we don't stand a chance amidst these magnificent beasts who have embraced nature so effortlessly that they proudly call it their home while we call it the wilderness. It is not true, we just have lost touch, that's all. A stroll in the Jungle in a shielded Jeep Safari will do the work, in a modern way.

Don't forget to share this article or leave a comment below.
FAQs (Frequently Asked Questions)
What makes the Mayureshwar wildlife sanctuary famous?
Mayureshwar Wildlife Sanctuary is well-known for its diverse bird and animal population as well as for its pristine surroundings.
Which Maharashtra wildlife sanctuary is well-known?
When discussing the top wildlife sanctuaries in Maharashtra, You cannot miss the popular Gautala Wildlife Sanctuary.
Difference between a Wildlife Sanctuary or Biosphere reserve?
Biosphere reserves are very Big and they may also have a National Park and Wildlife Sanctuary inside it, A wildlife sanctuary on the other hand is specifically designated to protect animals. A National Park is designated to protect both plants and animals.
What role does the Central Government play at declaring an area as a Wildlife Sanctuary or National Park?
The Central Government's authority to designate sites as national parks or sanctuaries is outlined in Section 38. It states: Any region under state authority may be granted or transferred.
Which Indian jungle safari is the best?
If you are looking for an adventure trip, National Park at Ranthambore is the best.