Are you planning a trip and feeling overwhelmed? Relax! We've compiled a list of the 10 best trip planner app in India for your adventure. With these user-friendly apps, you can effortlessly organize your travel itinerary, find accommodations, and explore India's diverse attractions, ensuring a memorable and stress-free trip.
10 Best Trip Planner Apps In India For Your Travel Needs
Top 10 Trip Planner Apps In India
EaseMyTrip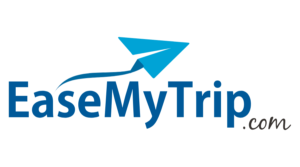 If you're searching for a top travel app in India that not only helps you book your travel conveniently but also saves you money, consider EaseMyTrip.
It lets you avoid convenience fees with travel coupons and offers some of the lowest flight rates. Plus, it provides full refunds for medical-related flight cancellations.
With its user-friendly features and budget-friendly rates, EaseMyTrip is one of the best travel booking apps available.
Triposo

If you're exploring a new city and need guidance on where to go and what to do, Triposo is the app to have. It's like having a personal travel guide in your pocket.
You can download it on your phone for info on the best places to visit, eat, stay, and more. Triposo even provides maps and weather updates for Indian cities, making your travels worry-free.
With its helpful features and detailed info, it's definitely one of the best travel guide apps around.
IRCTC Connect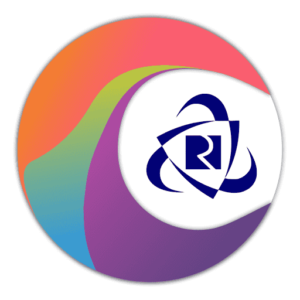 When you're in India, experiencing the vast railway network is a must. Trains are a major way to get around.
To make it easy, the Indian Railway Catering and Tourism Corporation Limited offers the IRCTC Connect app.
Download it to book train tickets, check schedules, and see your PNR status. You can also find train routes for your preferred journey. It's a game-changer for train travel all across India.
Make My Trip
Make My Trip is the go-to app for all your travel needs. Whether you need a train ticket, flight ticket, or a hotel room, it's got you covered.
With a wide range of flights and hotels to choose from, it's one of the best travel booking apps out there.
You can easily download it on various mobile platforms, log in, and find top-rated options at affordable prices. With its many features, Make My Trip is a must-consider for all your travel bookings.
TripIt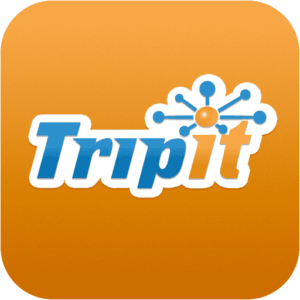 If you adore traveling but dislike the hassle of planning, TripIt is your savior. Simply download the app, provide your trip details like dates and budget, and it creates your itinerary.
It can sync your flight and accommodation info with your phone's calendar, so all the planning is done for you. Enjoy a stress-free journey! It is best app for road trip in India.
RailYatri
Railyatri is a great app for train travelers, serving as an alternative to IRCTC Connect. It offers handy features like live train status, seat availability, platform info, and train schedules.
Plus, you can order food for your journey hassle-free. It even helps you check if there's cab service at your destination station. It's your ideal travel companion for train trips!
Roadtrippers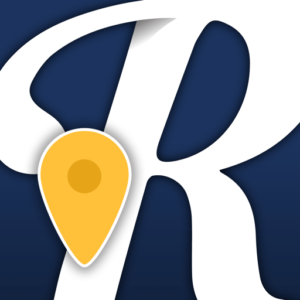 Roadtrippers is your go-to app for planning road trips anywhere in the world. It's designed specifically for road adventures and excels in finding the best routes, providing info on places to see and stay, and even estimating your gas expenses.
Founded in 2011, this app is ideal for short or long trips with multiple stops, offering budget estimates and discovery suggestions.
You'll get navigation right in the app, collaborate with others using Roadtrippers Plus, and access travel guides, pre-planned trips, blogs, and more to make your journey unforgettable. It is one of the best road trip planner app India.
Wanderlog
Wanderlog is a travel planning app that helps users organize trips. Wanderlog is headquartered in San Francisco, California.
It enables users to create itineraries, track expenses, and discover attractions and activities at their destinations.
With its user-friendly interface and various features, Wanderlog simplifies the travel planning process, making it a valuable tool for avid travelers.

WeSolo
Many folks love solo travel, but it can be tricky when you're alone in new places. That's where WeSolo comes in.
This app offers options like "find your soulmate," "Take a trip," and "Unique trip ideas" to assist solo travelers. It helps you connect with like-minded people, make friends, and find travel buddies for your solo adventures.
Google Maps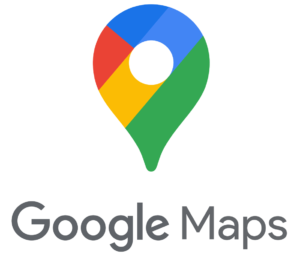 Google Maps is an essential app that almost everyone uses nowadays. It's a must-have for digital living. Whether you need to check how far you'll travel or find the best way to get somewhere, Google Maps has your back.
When you're on the road, it's incredibly handy. It helps you find nearby hotels, restaurants, ATMs, and more, making it easy to navigate even in unfamiliar places.
Another great thing about it is that it gives you different route options for the same place, so you can pick the one that suits you best based on distance and traffic.
And there you have it. Top 10 Trip Planner Apps In India that will make your journey planning easy. Make sure to like and share this article with your travel-loving friends. Also don't forget to comment down your suggestions below.
You may also like Best Budget Camera For Travelling India 2023
FAQs (Frequently Asked Questions)
Which is the best trip planner app in India?
Following are best trip planner app in India:
1. EaseMyTrip
2. Triposo
3. IRCTC Connect
4. Make My Trip
5. TripIt
6. RailYatri
7. Roadtrippers
8. Wanderlog
9. WeSolo
10. Google Maps
Which app is best for tour package?
In India, some widely used travel apps include MakeMyTrip, Goibibo, Yatra, Cleartrip, and ixigo. These apps provide diverse services like booking flights, reserving hotels, offering holiday packages, and more.
What is the app to plan a trip to India?
Following are the best apps to plan a trip to India:
1. Aarogya Setu
2. Incredible India
3. TripIt
4. PackPoint
5. IRCTC Rail Connect
6. FabHotels
7. Google Maps
8. Uber/OLA
Is there any tourist guide app?
GPSmyCity is a platform that links travelers with experienced local guides using self-guided city walks and GPS-enabled travel articles. This tour guide app introduces tourists to local attractions, shopping centers, restaurants, cultural spots, and nightlife options.
What are the top features to look for in the best trip planner app for India?
The top features to look for in the best trip planner app for India include itinerary creation, hotel and flight booking, navigation and maps, local recommendations, and real-time updates.