Hunger for street food is never-ending. For all you foodies out there we have prepared a list of the best street food in Bangalore. The spice, the salt, and the sweetness found around the streets are something that we can never get bored of.
The ultimate mouth-watering taste of the perfect blend of spices gives it a spark. In Bangalore, the love for street food is impeccable. If you are in Bangalore or planning a trip and looking for the best street food there then here are the best options to go for.
Here Are Some Great Places For Street Food In Bangalore.
Hari Super Sandwich, Jayanagar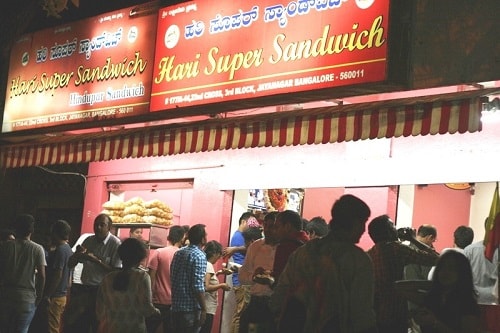 This is one place in Bangalore where they serve sandwiches of all types but, what makes it special is its chocolate sandwich. This chocolate sandwich is what puts this sandwich corner on our list of famous places for street food in Bangalore. Being affordable is one more quality that you will love it for.
Brahmin's Coffee Bar, Basavanagudi
The next must-visit place being a foodie is this nice little south Indian corner where one can go for the divine taste of south Indian food including the crispy vadas, Kesari bath, and rice idlis as well. What we found most amazing is that one can never be disappointed with the taste of the food here.
Dadar Vada Pav, Indiranagar
One will surely fall in love with the place, with so many different varieties of the Vada Pavs as no one will be left disappointed by this Dadar Vada Pav corner in Bangalore. The exotic taste of Mumbai street food in Bangalore is unbeatable. Don't just go with the name they also have amazing and yummy French fries and burgers that you must try.
Rakesh Kumar Pani Puri Stall, Jayanagar
When we talk about street food there Pani Puri can't be left out. This small stall offers the best Pani Puri in Bangalore city. One can also go for the Aloo chat, Dahi Puri as well as Papdhi chat beside the Pani puri.
Central Tiffin Room, Malleswaram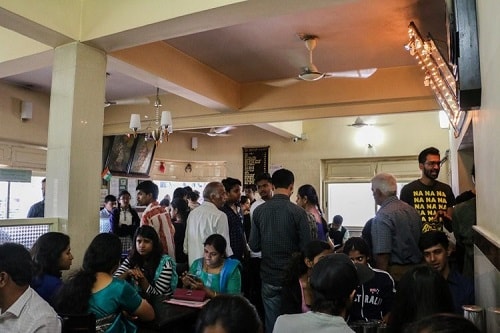 Central Tiffin room is the perfect place to have Dosa. With the mouth-watering variety of dosas, idlis, and vadas, the ultimate Poori Sagu is also served here.
V V Puram Food Street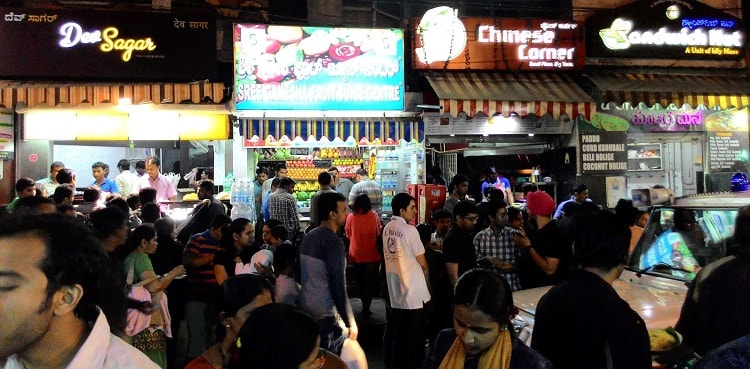 To tease your tongue with the exotic taste of street food without feeling choked with a huge bill, VV Puram is the best place. Along with serving South India they also serve a variety of food like Dal Holige in ghee. There are multiple numbers of stalls serving different types of street food and with this one can also experience the feeling of being at chaupati.
Khan Saheb Grills and Rolls, Indiranagar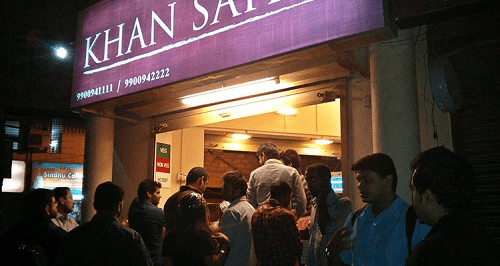 Looking for the rolls in a city like Bangalore? And getting disappointed by not finding the one place? This is your place then with the awesome taste they also serve multiple varieties of rolls that will not only fill you up but, will also give you the feeling of tasting heaven.
These are a few Irresistible places for street food in Bangalore where you can go and make your taste buds happy.