Domestic airlines are the best and fastest way to travel long distances in a short period within a country. India's domestic airline market holds the third-largest share of the global market and is expected to surpass its current standing in the next 10 to 15 years.
The competitiveness of Indian domestic airlines is one of the reasons for it. Akasa Air a new contender, currently operates 28 weekly flights between Mumbai and Ahmedabad and plans to extend to more in the future.
Over the past few years, local airlines have consistently offered low and affordable airfares while maintaining and improving their services. We have summarized for you some of the best domestic airlines in India.
Domestic Airlines in India List
8 Best Domestic Airlines In India
Vistara- Fly the new feeling

Vistara is a joint venture between Tata Sons and Singapore Airlines. Vistara is steadily building a reputation for offering inexpensive travel with excellent service. You can get low airfare deals that fit right in your budget without having to compromise on the top-notch in-flight service that Vistara is known for.
Vistara Airlines is currently operating 250 daily flights across 31 domestic all over India. Fly on India's one of the Best Airlines with world-class Award-winning hospitality. Vistara even has a total refund policy if cancellation is made within 24 hours of booking at no extra cost. Don't dabble on whether or not to travel with the best in Airline services with Ticket prices that fit right in your budget.
Indigo- Go IndiGo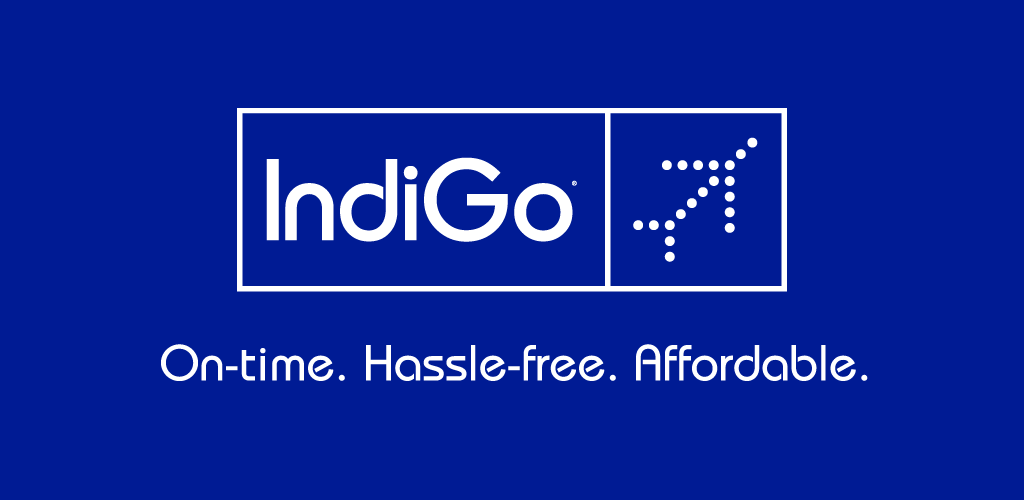 Indigo ranks number 1 in the list of Best Domestic Airlines in India. Without a doubt, Indigo is killing the game when it comes to affordable and hassle-free domestic flights all over India. Its tagline, "Hassle-free", and "Affordable" is true with Indigo's customer-friendly booking service.
As one of the largest passenger Airlines, Indigo continuously strives to strengthen its route network by updating its destination list. Over the years Indigo has successfully created a vast network of 74 destinations that connects even the remotest cities in India. Indigo's exclusive network makes it a go-to choice for many travelers.
Air India- Truly Indian
Air India owned by the Conglomerate Tata and sons offers connections to over 100 domestic destinations within the country is among the oldest airlines in the country. The airline was founded by J.R.D Tata as Tata Airlines in 1932, now Air India.
This airline prides itself on its deep-rootedness in Indian Culture. Air India has its mascot known as the beloved Maharaj, and 8 logos in total, consisting of a flying swan with the wheel of Konark. Officially, a simpler logo was adopted by the Airline in 2007.
Air India has a long-standing history of serving the Nation and its people, not just as airbus or as a carrier Airline, the airline has entered the Guinness Book of World Records, for the most people evacuated by any civil airliner. Fly in this part of history for your next domestic fight with the most affordable flight prices all over India.
SpiceJet- Hot. Spicy
SpiceJet is India's second-largest airline by the number of domestic passengers carried. It is one of India's favorite and preferred domestic airlines. SpiceJet is no new name when it comes to offering low prices Domestic flight tickets all over the country.
SpiceJet was introduced in the market by the Sun Group, to offer unmatched ticket prices than any of its competitors. With SpiceJet, you can book cheap air tickets flight booking to 46 cities across India.
AirAsia- For Everyone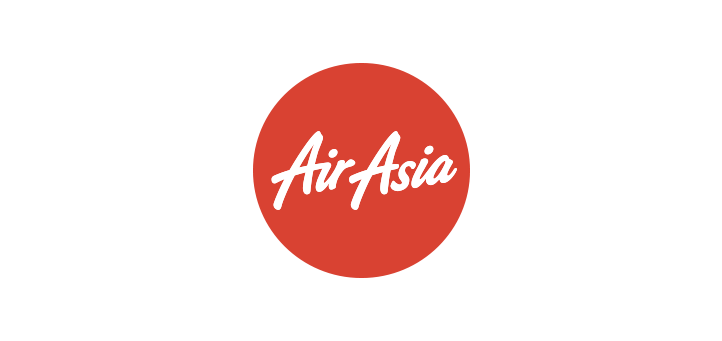 AirAsia India is a subsidiary of Tata Sons Private Limited having is headquartered in Bangalore, Karnataka. Tata Sons holds a stake of 83.67% in the airline and AirAsia Investment Limited (Malaysia) holds a 16.33% stake.
AirAsia India Airlines operates over 200 flights across 21 destinations in the country, including popular travel destinations like- Vizag, Guwahati, Chandigarh, Delhi, Goa, Srinagar, Ranchi, Bangalore, Chennai, Kochi, Pune, Imphal, Jaipur, and many more.
Book your next flights with AirAsia India to enjoy a hassle-free journey by choosing from an exclusive range of value packs and add-ons for great travel.
Go First- Fly Smart

Under this new branding, GoAir is now Go First. The airline, under this rebranding, is determined to be part of the socio-economic momentum to chart its next phase of growth and plans on fully shifting to an ultra-low-cost airline model.
Check flight offers and book tickets to your favorite destinations from Go First. With the combination of attractive airfares, a squeaky-clean flying experience, well-sanitized flights, and on-time performance, the airline is aiming to attract young travelers for the young India which is exactly at the core of their brand and service.
Air India Express- Simply Priceless
Air India Express is an Indian low-cost airline headquartered is in Kochi, Kerala. It is operated by Air India Express Limited, a wholly-owned subsidiary of the Indian flag carrier airline Air India. This Airline operates around 649 flights per week to 33 destinations including the Middle East and Southeast Asia.
Air India Express is India's first international airline that provides connectivity in short-range routes at very affordable prices to passengers., offers connections to over 70 international and 100 domestic destinations for your travel plan.
Alliance Air- Connecting India
Alliance Air, is a division of Air India Limited and was founded in 1996 as a wholly-owned subsidiary of Indian Airlines. However, it is currently owned by the government as of 2022. Alliance Air mainly operates domestic routes as part of the government's Regional Connectivity Scheme and operates around 100 flights daily all over the country.
Its affordable and low flight fares are the reason for its popularity, Domestic Flight fares start at a budget-friendly price of just INR 999. But don't let the dirt cheap flight rates fool you, it still has some of the top destinations in its route network in the country. Agatti, Bangalore, Bhuj, Chennai, Dehradun, Goa, and Kochi are some of the top destinations in Alliance Air's vast route network.
Domestic Airlines in India and Their Codes
| | | |
| --- | --- | --- |
| Domestic Airlines In India | IATA Code | ICAO Code |
| AIR INDIA | AI | AIC |
| AIR INDIA EXPRESS | IX | AXB |
| AIRASIA INDIA | I5 | IAD |
| AKASA AIR | QP | AKJ |
| GO FIRST | G8 | GOW |
| INDIGO | 6E | IGO |
| JET AIRWAYS | 9W | JAI |
| SPICEJET | SG | SEJ |
| VISTARA | UK | VTI |
This concludes the list of the most affordable domestic airlines in India. These Domestic airlines in India names are quite well known for their low flight fares. Now traveling with comfort has become affordable. Happy traveling! You may also like Checklist Before Travelling|Ultimate Guide.
FAQs (Frequently Asked Questions)
Which is the best airline to fly in India?
With the biggest percentage of domestic flights, Indigo is now India's best-performing airline. It has the largest fleet of any airline in India and is highly favored by frequent travelers because it is a low-cost carrier.
How many airlines in India are still running?
Including scheduled, regional, chartered, and cargo flights, India currently has 39 airlines operating there.
Which airline in India has the cheapest flight ticket prices?
Many airlines in India provide low-cost or inexpensive flights. The top three airlines that provide customers with the most selection of low-cost flights are Indigo, SpiceJet, and GoAir (Now Go First)
Which is the cheapest domestic airline in India?

Air India, GO FIRST, Indian Airlines, IndiGo, SpiceJet, Vistara, and more are among the names of domestic airlines in India with the cheapest rates