It can be hard to plan a trip, especially if it is your first time travelling overseas. You must not only plan your vacation and ensure that you have all the necessary documentation, but you must also prepare and protect your home in preparation for your absence. Completing all the essential documentation and properly packaging all your important belongings that are you going to carry with you is very important. So to ease your work here, we have prepared a Checklist Before Travelling that you can use to make your trip hassle free.
Here is your Travel Check List
Double check your passport
Your passport is the most important item to bring with you on your trip. Without it, you won't get very far. Some countries require your passport to be valid for at least 6-12 months before it expires, so double-check your country's and passport's rules. A lot of people don't realize this and this gets them into trouble at the last moment. So, even before starting your packing, always first check your passports and confirm the validity with your time of departure.
Apply for an International Driving License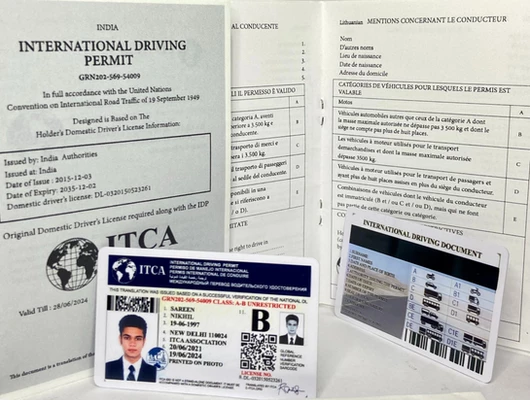 International Driver License is good identity proof and very easy to get. It will also be helpful if you are going to drive when you are abroad. So carrying this piece of document is essential. In some countries, carrying an International Driver's License is mandatory, or you will not be allowed to enter the country.
Get a hard copy of Travel Documents
Nowadays, everything is accepted in digital form, so carrying your tickets in your phone will be no problem. But in case something goes wrong with your phone, then your trip will go down with it. Therefore, it is a good idea to keep your tickets and other essentials in printed form to keep them as a backup.
Get a scanned copy of nonessential documents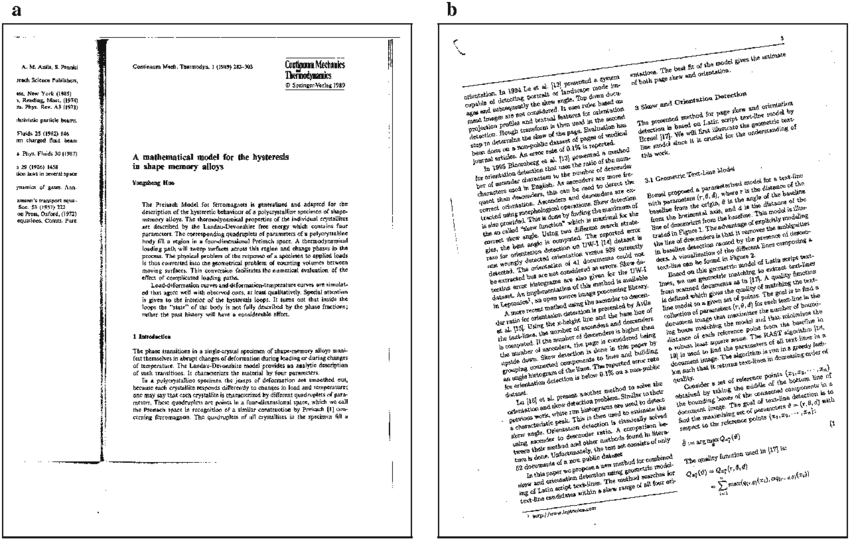 You will not be carrying every piece of document with your trip, so it will be a good idea to keep a scanned copy of your nonessential documents because no one knows when you may need them.
Get travel insurance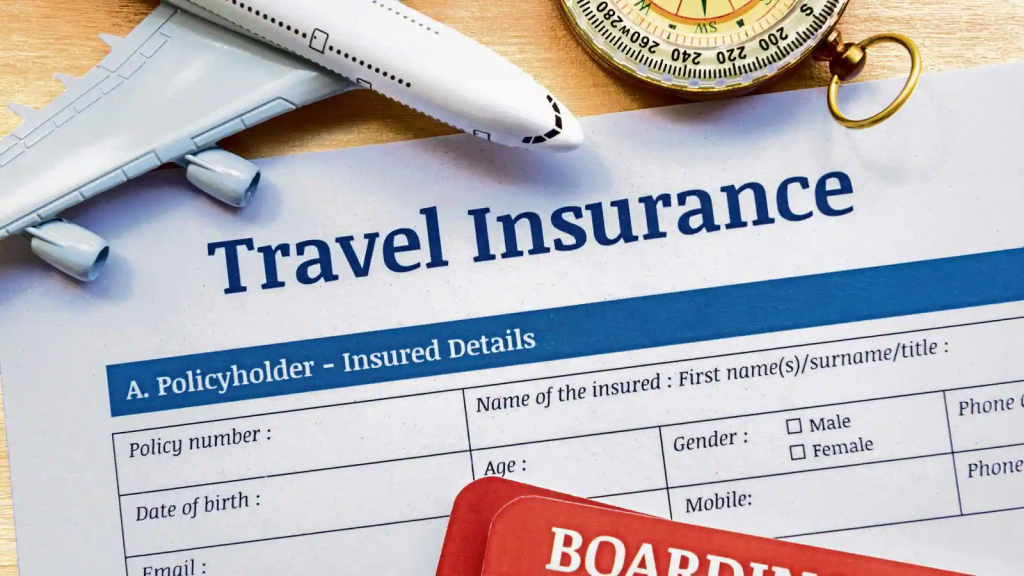 It might not be too late to protect yourself and your trip, even if you're leaving the next day! Travel insurance can be purchased at any time prior to your departure date, though your plan options may be limited if you wait until the last minute. Travel insurance should be purchased as far in advance as possible if you want valuable trip cancellation and trip interruption benefits, as well as benefits for pre-existing medical conditions.
Get Vaccination documents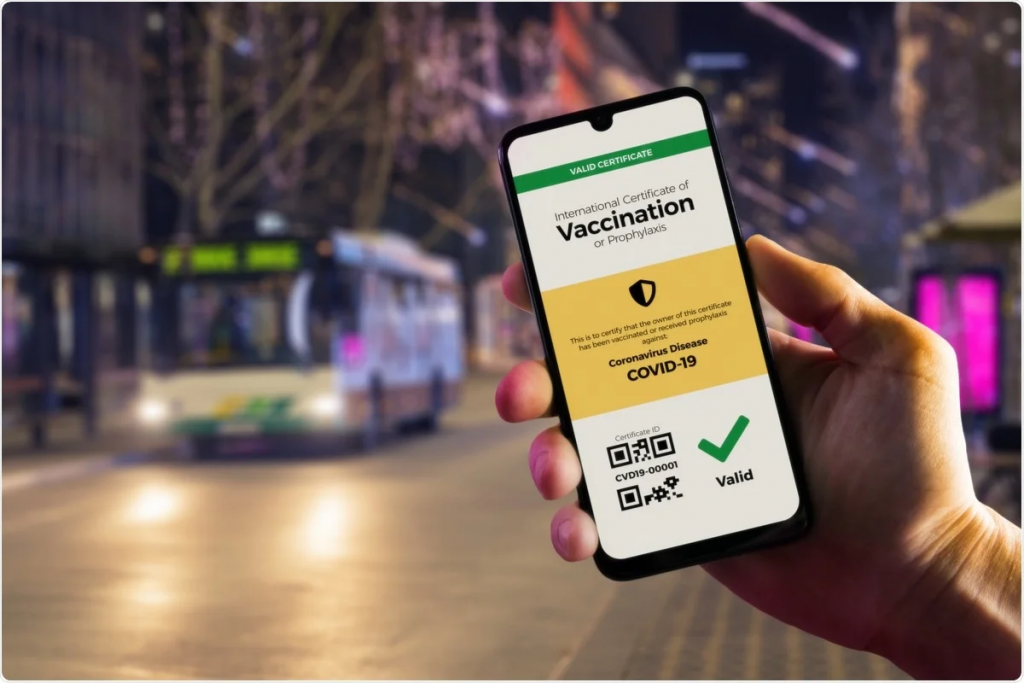 In this Covid Era, a proper vaccination certificate is as important as a Visa if you are planning to travel abroad. Make sure to read all the important guidelines provided by country before travelling to that country regarding COVID-19 restrictions. Make sure to follow these guidelines, as not following them can get you in huge troubles and hefty fines.
Book Accommodation before leaving your home
It's always a good idea to book your accommodation before leaving your house. This ensures that you have a place to directly go after landing in your destination country so that you can easily relax and don't have to look for hotels when you are already tired.
Share your travel details with Friends and Family Members
Share your travel plans, lodging address, and contact information. You won't be doing this to brag. Rather, you'll be doing it to ensure that they know where you are and how to contact you in the event of an emergency.
Charge your electronics and keep a charger
Charge all electronics that you are going to carry with you, and don't try to rely on the charging ports of Airplanes. Every country has a different set to socket so make sure you know what kind of sockets work there and buy the appropriate one before leaving.
A money-saving tip buy a multi country charger so you can use that on your next trip as well.
Things to prepare before traveling abroad
Choose the right travel Bag
Choose luggage that is versatile, lightweight, and large enough to hold all of your travel essentials, regardless of where you plan to go. The most important decision you'll make is to purchase a bag with an excellent warranty. It's the worst to travel with luggage that has a broken wheel, handle, or zipper! Brands that offer stand-up warranties incorporate the promised durability into their products.
4-Wheels: If you want to keep the weight off your wrist and easily roll your bag by your side, opt for 4-wheels.
Duffel Bag: Eagle Creek's Duffel bags are simple, lightweight, and incredibly durable. Put it on wheels or sling it over your shoulder and get moving.
Wheeled Backpack: If you'll be traveling through various terrains or switching from airports to cobblestones, having a bag that can roll or be carried as a backpack or Duffel is extremely useful. Traveling with a travel pack will give you hands-free mobility and ultimate versatility if you don't want to carry the extra weight of wheels.
Carry-On: If at all possible, travel with only carry-on luggage. It means you can save time at the airport, avoid check-in fees, and rest assured that your luggage will not be lost by the airlines.
Organize and pack your travel essentials
Basic items
Make sure you pack weather appropriate clothes. It's advisable to check the weather for +/- 10 days in that area and pack accordingly. And yes, if you are traveling to a cold destination donot forget to pack those extra layers of thermals. Keep a hand sanitizer handy.
Toiletry items
Carry your toiletry kit with you , like your toothbrush, paste etc because let's be frank who wants to have additional expenses abroad. You can only carry 100 ml bottles in your cabin luggage so I would suggest put your Kit in the luggage that goes for check-in.
Health Kit
If you are taking any prescribed medicine don't forget to pack that along with the doctor's prescription. You can also take the basic first aid kit with you like some headache pills, those digestion/acidity pills .
Entertainment and Comfort
For those long flights carry your travel pillow with you . If you fancy reading have carry a book or if you music lover carry your headphones along while you wait for your flight/bus etc.
Checklist before travelling to USA
The above-mentioned documents remain the same for your trip to the USA. The only thing that you have to keep note of is your Travel Insurance. USA is one of those countries in which it is Immigration to ask for your Travel Insurance and International Driver's License. So make sure to carry these documents to make your entry in the country easy for yourself.
Also, Western Countries have different electrical outlets standards, so make sure to carry the correct charger for your devices.
Checklist before travelling to Europe
All the items remain the same, and the only difference comes in luggage size, especially if you are travelling through a European Airline. They have different bag standards, and you might need to pay extra for your luggage. Check the weight limit of luggage before travelling.
Checklist before travelling to Australia
All the documentation part remains the same and the only thing changes is your safety items. Australia is mostly dry and hot, so make sure to carry your lotions and sunscreen creams. Also, Australia is home to the most poisonous animals in the worlds, including snakes and insects. So make sure to carry insect replants and good quality shoes to avoid their bites.
Checklist before travelling to Singapore
Only full vaccinated people are allowed in the country, so make sure to get vaccination before starting your journey. The rest of the above-mentioned documents remain the same.
Checklist before travelling to UK
Travelling to UK doesn't require any extra efforts other the above-mentioned list. Make sure to check the weather and temperature before travelling to make sure you are carrying all the essential items.
Checklist before travelling to New Zealand
Everyone travelling by air to NZ after 31 March 2022 must complete a New Zealand Traveler Declaration. Nau Mai Rā travel passes, issued up until 31 March 2022 for air travel, are valid for entry into New Zealand. Rest of documentation remains the same.
That concludes our article on Checklist Before Traveling. We hope you find this article helpful for your journey planning. If yes, then please make sure to like and share this article. If you think we missed any detail then make sure t tell us in the comment section down below.
FAQs (Frequently Asked Questions)
What do I need to do before Travelling to America?
All you need before travelling to USA is mentioned below:
1. Passport
2. Payment cards
3. Flight tickets
4. Proof of insurance
5. International license
6. Copies of important documents
7. Hand luggage
8. Main luggage
Do I need a COVID test to enter the US?
Yes. Any flight entering the U.S. from a foreign country, even for a connection, will require testing before departure.
What do I need to bring to travel to UK?
Depending on the season, pack correct clothes as per your requirement. Keep all the documents in a separate bag that you will be carrying in hand.
What documents you will carry while Travelling to UK?
You would need the following documents:
1. Passport
2. Payment cards
3. Flight tickets
4. Proof of insurance
5. International license
6. Copies of important documents
Do I have to have a PCR test?
Having a Negative PCR test or Fully Vaccinated certificate is a must for travelling internationally. This will allow you to travel smoothly without any quarantine period or on station checking.