North-East, India's most beautiful hilly region covered with deep forests & beautiful waterfalls. North-East consists of 7 different states known as '7 sisters', but Sikkim also counts as a part of North-East, so you can make the number 8.
With hundreds of different tribes living there, it is a safe place for anyone to visit. Arunachal, Assam, Manipur, Meghalaya, Tripura, Sikkim, Mizoram, Nagaland all these states reflects their own beauty with its own uniqueness.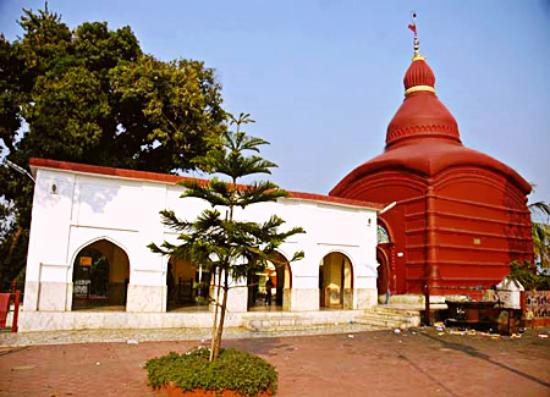 2 months back me and my 4 friends were having coffee in Kolkata's Quest Mall and suddenly Sandip came up with a plan of traveling northeast. We have never been there before, so we all felt the excitement of him. We took out our phones and did a short research about the tourist spots of north-east and decided to visit some historical places. After a little argument session we decided to visit the nearest state from here, Tripura.
Tripura, is a small hilly state with Bengali & trible people living there peacefully. In the recent time, Tripura has grown up as a developed state but that didn't demolish its natural or historical touch. We were all set to visit Tripura's famous temple the tripureswari mandir.
Putting on words the story of our 2016's winter journey. We landed in Tripura at 11.30 am in the morning. The cold touch of air and the smell of new soil felt so refreshing. After collecting our luggage we headed towards our booked hotel, 'The Welcome Palace', a reasonable and comfortable one in the city of Agartala, the capital of Tripura. We roamed here and there in the city, small but beautiful. With the evening tea, we revised our premade plan and booked a SUV for the next day's journey.
Maa Tripureswari Temple (well known as matabari), a historic creation of Tripura's maharaja Dhanya Mannika Dev Bahadur, is situated in Udaipur, 55KM far away from Agartala. This temple was created to worship the goddess Parvati.
On the traveling we were all set at 7.30 in the morning and after getting into the car the driver Ajay said we will find two more popular tourist spots of Tripura (Shipahijola, the only zoo of Tripura & Kashba Kali temple) on the way to Udaipur. That was totally a bonus for us. Ajay agreed to stop his wheels there too. We were super excited.
After a short journey of 20-22km, we saw the Sipahijola zoo. Both sides of the road totally covered with trees and the road seems to meet the unknown long away. We didn't spend too much time there as covering 3 tourist spots properly would have been tough then. Sipahijola, a noise-free place, away from the main city. But the sound of birds and monkeys on the trees used to break the silence every now and then. We saw the famous 'Chasma Bandar', a special kind of monkey only found in Tripura. Saw tigers, lions, deer, hippos, and birds in the zoo, not huge but good reservation of animals.
After roaming there for 2 hours we headed towards the kamalasagar kali bari. A beautiful kali temple near the border of Bangladesh. 'Kamala Sagar' is the name of the lake situated there. Took some picture of the India – Bangladesh border. There wasn't heavy army deployment, seems people are peace-loving in this state and outside the border too.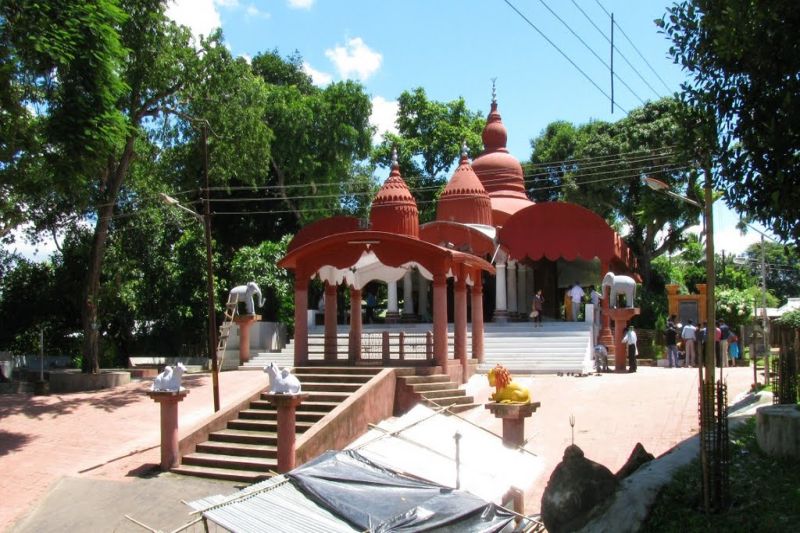 After spending there an hour we restarted our journey to the Tripura sundori temple, yes! Another name of this temple. Approximately after an hour's journey we reached there. It was a really cold day so we had some tea before we enter this temple.
I remember we exactly entered at 2pm. Another big lake, even double the size of kamalasagar, full of fishes and turtles. So many females & males were selling fish foods in a line. We bought some biscuits and threw them in the lake. So many big colourful fishes & turtles came near us, almost touched the stairs near the lake. It is believed that feeding them is another way of getting parvati's blessing.
I was a fun time there, clicked some pictures. Then we started to clime the temple's stairs. A pandit was guiding the tourists towards the puja room. We bought some sweets & gave it to the pandit ji for puja.
Every brick of this temple seems reflecting the histoy of the state. Holy, Peaceful, Beautiful what else one can ask for. We did our lunch in a nearby hotel and returned 6.30 in the evening.
A tiring but exciting journey.