When it comes to planning air travel in India, having access to reliable flight booking websites is essential. With a list of options available, it might become confusing, but don't worry, we're here to rescue. Discover the top 10 flight booking websites in India with this article. Let's begin.
Here Are Top 10 flight booking websites in India
10 Popular flight booking websites in india
MakeMyTrip
MakeMyTrip is a well-known travel website that focuses in assisting consumers in booking rental vehicles, airline tickets, and hotel rooms online.
This airline booking tool can handle everything, whether it's a family holiday, a budget trip, or a single trip. It is an excellent option for getting the most recent deals on flight tickets to any place globally.
It is a popular with enthusiastic travelers due to its excellent offers, considerable discounts, and user-friendly UI.
The website provides extensive features that allow users to create their vacation packages, as well as a speedy cancellation process and flexible air ticket purchase.
Make My Trip is one of the best website for international flight booking in India.
Key features:
Booking of flights, vacation packages, and lodging
Provides domestic and international travel services.
Reliable and secure payment options
Simple procedure for resolving complaints
Simple policies for cancellation
Official Site: Make My Trip
Goibibo
Goibibo offers a variety of excellent features such as an easy-to-use interface, round-the-clock customer assistance, real-time flight information, and speedy air ticket purchase.
This online flight booking website in India is great for regular travelers who are constantly on the go, since it offers the best flight deals and information on flights available on a given day.
The service is also great for booking train or bus tickets and finding the greatest deals on self-drive cabs or vehicles.
If you join their GoTribe, you will receive complimentary travel advantages, seat selection, and big discounts anywhere you fly.
Key features:
Updates and information about flights, railroads, and hotels are provided on a regular basis.
There are other cashback options available, such as GoCash.
Best offers with discounts, etc.
Travelers are given with trustworthy and dependable services.
Official Site: Goibibo
Suggested reads: Unveiling 15 Biggest Airports In India
IXIGO
Ixigo is another well-known flight ticket buying platform that helps over 200 million Indians discover the best flights at the best prices. It is one of the best domestic flight booking site in India.
It has some unique features that will help you save even more money. It allows you to forecast flight prices for upcoming travels. By playing it smart and grabbing a ticket while it's cheap, you can save up to 40% off the fare.
It also features a 'Explore Flights' tool to assist you locate a vacation destination that matches your budget!
Other services, such as booking trains, buses, hotels, and cabs, are also available through this app. Book the cheapest bus, get free breakfast at hotels, and obtain free flight cancellations.
Key features:
Best discounts and offers on airline, rail, and bus reservations
Savings on Bank Cards
Cancellation is free
Official Site: Ixigo
Expedia

Expedia is ideal for people who want to make the most of their journey. This travel website has won the 2020 Webby People's Voice Award for Travel Apps.
It gives you access to hundreds of airlines and allows you to reserve any seat, from economy to first class. Its advanced filter system allows you to sort tickets by price, duration, departure time, and arrival time.
Expedia can help you save a lot of money on your next holiday! Expedia also provides discounts on hotels, car rentals, activities, and packages, making it the ideal all-in-one travel app.
Key features:
Uses the most cutting-edge technology available for hotel and travel reservation systems.
Attractive domestic and international flight deals and offers
Package vacations to over 7000 interesting locales
Professional assistance
Official Site: Expedia
Easemytrip
EaseMyTrip flight booking simplifies your journey planning. This is yet another Indian travel software that is user-friendly and offers a variety of deals.
It allows you to compare rates from many websites and provides the best flight booking, hotel reservations, bus tickets, and so on.
EaseMyTrip does not charge a convenience fee and makes your trip as simple as possible. It also provides rapid check-ins, excellent rooms, and a variety of holiday packages.
EaseMyTrip is one of the top flight booking websites in India, offering a 24/7 support network and low costs on a variety of services.
Key features:
Best travel solutions and competitive ticket pricing
There are no convenience fees, and all transactions are transparent.
A large network of branches, franchisee outlets, distributors, and Whitelabel solutions are available.
Excellent deals on vacation packages, MICE packages, hotels, and bus tickets.
Official Site: Ease My Trip
Cleartrip
ClearTrip continues to be the ideal travel companion for adventurers all around the world. Frequent business and leisure travelers can take advantage of exclusive offers and discounts at India's online flight booking service.
Depending on your trip plan, you can choose different ticket alternatives, whether in business or economy class.
In comparison to its competitors, this site is jam-packed with user-friendly features such as things to do in a destination, a 360-degree view of hotel rooms or resorts, and free flight changes.
Regular fliers can choose the ClearTrip for Work option to receive various benefits, including lower cancellation fees, free in-flight meals, and cashback.
Key features:
Tickets for domestic and international flights and trains
With its cheap fare calendar, it makes it possible to visit the most exotic locations on a budget.
Secure payment methods and a simple booking process
Official Site: Clear Trip
Yatra
Yatra, the favorite option of travelers, allows you to book your desired flights at competitive pricing. You can book one-way or round-trip tickets to domestic and foreign locations.
Yatra also provides vacation packages and reservations for hotels, buses, and taxis. Their global network comprises over 500,000 hotels, 15,000 bus lines, and cab services in over 100 cities.
You may entirely rely on Yatra for your travel needs. If you own a SME, you can take use of the Yatra SME app.
You may also use Yatra coupons, which are available on our site, to get additional perks such as cheap hotel stays, cashback on flight ticket bookings, and much more.
Key features:
Best discounts and offers on airline, rail, and bus reservations
Hotels and other types of lodging
Car rental services are available in many towns and cities throughout India and internationally.
Excellent vacation / holiday packages
Official Site: Yatra
booking
Book flights at low prices with Booking, which offers more travel options and lodging than any other app.
It allows you to choose from a practically endless list of flights while also assisting you in getting the best cost!
This app also offers over 27 million hotels, flats, hostels, motels, and vacation rentals to help you find your ideal accommodation.
You can always contact the 24/7 customer care in 40+ languages for any information! If you're looking to save money, you can sign up with Booking.com for instant discounts.
Key features:
There are no booking or credit card fees.
Filter results by location, kind, and price.
Get daily bargains that are within your budget.
Ideal for vacations, weekend getaways, and business excursions.
Official Site: Booking
UdChalo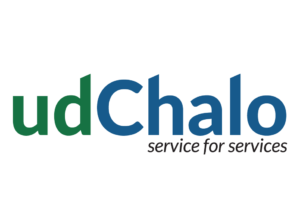 Soldiers, officers, and family members of soldiers in the Indian army can only make travel arrangements through udChalo at the cheapest available price.
udChalo is a website that provides fantastic discounts on hotel reservations, rail, bus, and airplane tickets all around India.
Along with vacation possibilities, udChalo makes life easier for our military members by offering ITR filing services, discounts on the latest models of name-brand electronics, utility bill payment options, and assistance with property ownership.
Key features:
For all armed forces
Group booking options
Prices at defence concession
Official Site: UdChalo
Trip
Trip is a one-stop shop for all of your travel needs. Trip is at your disposal if you wish to book a flight online, look for notable attractions to visit near your destination, make bookings at outstanding hotels and villas, or book a rail ticket.
This website also provides fantastic deals and discounts to help you save money on your travel expenses.
Trip offers a diverse selection of domestic and international flights for your convenience. It also offers student discounts on tickets. This website allows you to book single-day or multi-day tours fast and effortlessly.
Key features:
Book flights, hotels, and trains with ease.
Status and tracking in real time
Customer service that is second to none
There are no booking fees and no cancellation fees.
Official Site: Trip
This concludes our article on Top 10 Best Flight Booking Sites In India. We hope you find this article useful. Make sure to like and share this article and don't forget to comment down your suggestions below.
You may also like How Can I Change My Flight Without Paying A Fee?
FAQs (Frequently Asked Questions)
Which site is best for flight booking in India?
Following are the best flight booking sites in India:
1. MakeMyTrip
2. Goibibo
3. Ixigo
4. Expedia
5. Easemytrip
6. Cleartrip
7. Yatra
8. Booking
9. UdChalo
10. Trip


Which website is best for booking flight tickets?
Ixigo is a leading local and international flight booking website in India, offering low-cost flight bookings. ixigo provides a wide choice of flight alternatives from several airlines, so you can be confident that you will discover a low-cost flight that meets your needs.
How to book cheapest flight?
To book the cheapest flight, use flight search engines, be flexible with travel dates, set price alerts, consider budget airlines, and check for deals. Remember to book in advance and use incognito mode for better results.
Which day flight is cheapest?
Maximize savings on flights with these tips:
Domestic Travel: Choose Tuesdays and Wednesdays for cheaper fares. For a hassle-free journey, fly on Saturdays and Mondays.
International Adventures: Opt for Wednesdays and Thursdays for pocket-friendly flights, ensuring more value from your travel budget.
Which airline is cheapest in India?
Following are the cheapest airlines in India:
1. Air India Express
2. Jet Konnect
3. Go Air
4. Indigo
What are the top 10 flight booking websites in India?
Following are the top 10 flight booking websites in India:
1. MakeMyTrip
2. Goibibo
3. IXIGO
4. Expedia
5. Easemytrip
6. Cleartrip
7. Yatra
8. Booking
9. UdChalo
10. Trip