An exciting exploration of the smallest airports in India. They may not be as grand as their larger counterparts, but they play an essential role in connecting remote corners.
Airports are like magical gateways that take us from the ground to the clouds. They take us away to new adventures and cherished destinations. While some airports are bustling hubs with thousands of passengers every day, others are more modest and cater to smaller communities.
Fly Through The Sky: 6 Smallest Airport In India
In this blog, we will explore the top 6 smallest airports in India and take you on a virtual tour of these lesser-known gems. So fasten your seatbelts, and let's embark on a delightful journey to the smallest airport in India by size but undoubtedly big in heart!
Trichy International Airport
Trichy International Airport, also known as Tiruchirappalli International Airport is the smallest airport in India by area. It is a bustling air hub in Tamil Nadu. It serves as a gateway to this vibrant region, connecting people to various destinations across India and the world.
The airport boasts a modern and comfortable terminal, where travelers can check-in, pass through security, and board their flights with ease. Trichy Airport is well-equipped to handle both domestic and international flights, making it a popular choice for travelers from different parts of the country.
This airport is India's smallest international airport with friendly staff and efficient services. Trichy Airport ensures that every journey starts and ends with a smile.
Kullu-Manali Airport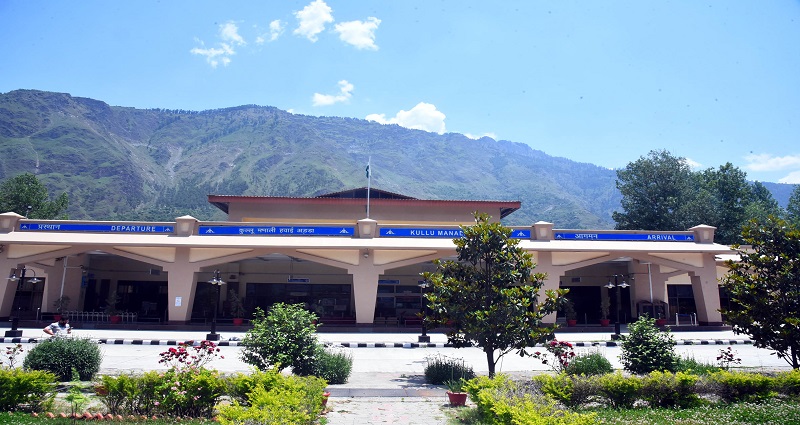 Kullu-Manali Airport, also known as Bhuntar Airport, is nestled just a short distance from the beautiful town of Manali in Himachal Pradesh. This airport has a runway that is only 1,125 meters long, making it one of the smallest airports in India.
Because of its small size and its location amidst towering mountains and deep valleys, it becomes quite challenging for pilots to land and take off from here. The airport sits on the banks of the serene Beas River, adding to its picturesque setting.
Despite the difficulties, Kullu-Manali Airport serves as an important gateway for people traveling to explore the breathtaking landscapes of Himachal Pradesh.
Baljek Airport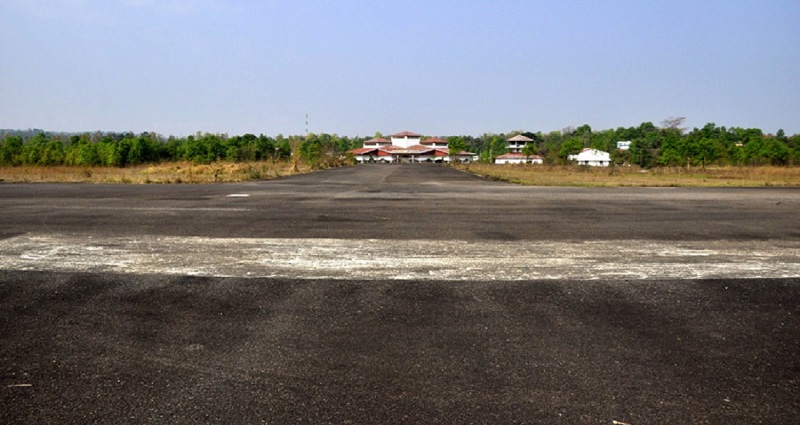 Baljek Airport, located in Meghalaya, is one of the smallest airports in India. What makes it special is its surprisingly small runway, measuring just 1,006 meters in length. In the past, it was designed to handle small planes with seating for about 20 passengers, like the Dornier Do 228.
But things are changing for Baljek Airport! The Airport Authority of India is working on making it even better. They have big plans to upgrade the airport, so it can handle larger aircraft in the future. For this development project, they have approved a budget of Rs 2.28 crore.
Soon, Baljek Airport will be ready to welcome bigger planes, which means more people can travel to and from this beautiful region of Meghalaya. It is the smallest runway airport in India with big dreams, and we can't wait to see it soar to new heights!
Shimla Airport
Shimla Airport, located in Himachal Pradesh, is a short runway airport that measures only 1,230 meters. You can find it in Jubbarhatti, about 22 kilometers away from Shimla, and it mainly operates flights to Delhi with just one runway.
This airport has limited space for parking, accommodating only two small Dornier Do 228 aircraft at a time. The terminal at Shimla Airport is very small, with space for just 50 passengers for arriving flights and 40 for departing ones.
Commercial flights at this airport are managed by Alliance Air, a subsidiary of Air India. Despite its small size, Shimla Airport plays a vital role in connecting travelers to and from the picturesque hills of Himachal Pradesh.
Agatti Airport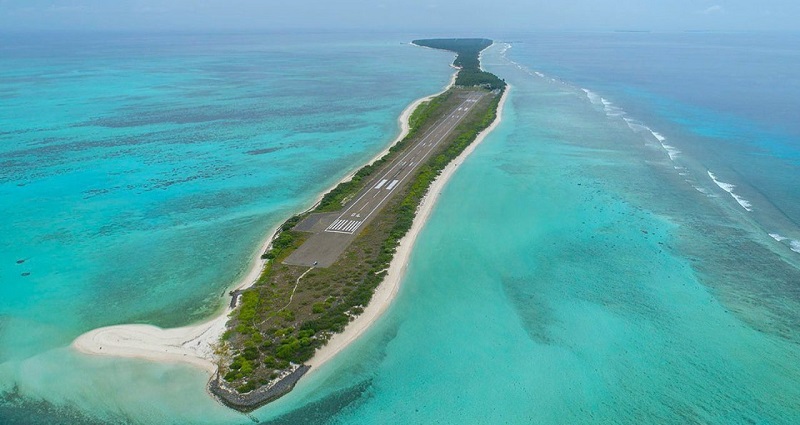 Agatti Airport, situated on the southern end of Agatti Island in the mesmerizing Lakshadweep Islands, has a single runway that is just 1,291 meters in length. The airport's small terminal can handle around 50 people during busy hours.
The Airport Authority of India is responsible for managing this airport, and it operates flights to and from Kochi Airport. Agatti Airport was inaugurated on 16th April 1988 and initially served flights using Dornier aircraft only.
The entire area covered by this airport is approximately 45.9 acres. Despite its compact size, Agatti Airport plays a crucial role in connecting the beautiful Lakshadweep Islands with the mainland, making it easier for people to explore these stunning tropical destinations.
Balurghat Airport
Balurghat Airport, managed by the Airports Authority of India, is located in Balurghat, West Bengal. It has a runway that measures 1,097 meters in length and 30 meters in width, all paved and ready for use.
The airport area covers about 155 acres of land. However, at the moment, there are no scheduled flights operating from this airport. Even though it doesn't have regular flights right now, the Balurghat Airport remains an essential facility, and there might be opportunities for flights in the future.
Suggested Reads: Biggest Airports In India
In conclusion, we have explored the top 6 smallest airports in India, each with its unique charm and significance. These compact airfields, though small in size, play a crucial role in connecting remote regions and contributing to the growth of local communities. From the challenging runways of Bhuntar and Kullu-Manali to the picturesque settings of Agatti and Balurghat, these airports showcase India's diverse landscapes and the spirit of aviation in even the most challenging terrains.
FAQs (Frequently Asked Questions)
Question 1: What is the size of Baljek Airport's runway in Meghalaya?
Answer: The runway at Baljek Airport is surprisingly small, measuring just 1,006 meters.
Question 2: Which authority manages Trichy Airport in Tamil Nadu?
Answer: Trichy Airport is managed and operated by the Airports Authority of India (AAI).
Question 3: Where is Kullu-Manali Airport located, and what makes it challenging for pilots?
Answer: Kullu-Manali Airport is situated in Bhuntar, Himachal Pradesh. Its location amidst mountain peaks and deep valleys makes landing and flying from it quite difficult for pilots.
Question 4: What is the primary purpose of Agatti Airport in Lakshadweep?
Answer: Agatti Airport serves as an important gateway, connecting travelers to and from the picturesque Lakshadweep Islands and the mainland.
Question 5: What is the total area covered by the Ambikapur Airport in Chhattisgarh?
Answer: Ambikapur Airport covers an area of about 78 acres, providing space for its runway and other essential facilities.