Welcome to Nagaland, a mesmerizing state that beckons adventurers and cultural enthusiasts alike. Renowned for its captivating beauty, warm hospitality, and unique tribal customs, visitors are left awestruck by these places to visit in Nagaland.
Whether you seek breathtaking natural wonders, enthralling cultural experiences, or a glimpse into the lives of indigenous tribes, Nagaland stands ready to weave its enchanting spell upon your senses. Join us on a journey to explore the beauty and top 7 places to visit in Nagaland.
List Of Hill Stations In Places To Visit In Nagaland
Nagaland is famous for its vibrant festivals, rich tribal heritage, and lush green valleys. It has captivating hill stations that truly steal the spotlight. The scenic hill stations of Nagaland include:
Kohima
Kohima, the capital of Nagaland, is a paradise for nature lovers. Situated at an elevation of 1500 meters above sea level, it offers untouched beauty with magnificent mountains and lush forests. Adventure enthusiasts can indulge in thrilling activities like trekking, hiking, and camping.
Kohima is also the home of the Angami tribe, adding a unique cultural charm to the region. Don't miss a visit to the Commonwealth War Cemetery, where over 1400 soldiers rest, honoring their sacrifice in World War II against the Japanese invasion.
How to reach Kohima? The nearest railway station and airport to Kohima, Nagaland, is located in Dimapur, approximately 74 kilometers away.
What is Kohima famous for? Kohima is famous for Kohima War Cemetery, Japfu Peak, Dzukou Valley, Kohima State Museum, etc.
Best time to visit Kohima: The best time to visit Kohima is during the months of October to May. During this period, the weather is relatively pleasant and ideal for exploring the city and its surroundings.
Mokokchung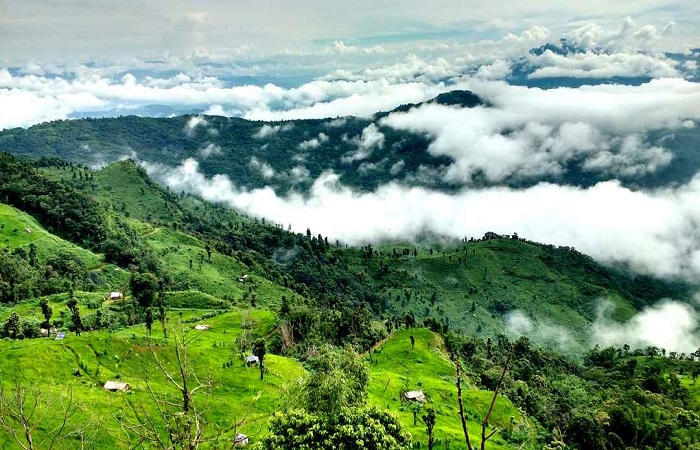 Mokokchung is the liveliest district and one of the top 5 places to visit in Nagaland. It is renowned for its vibrant traditions, captivating festivals, and the warm hospitality of the Ao tribe, who proudly call this place their home.
Prepare to indulge your senses in the breathtaking beauty of its mesmerizing hills and gentle streams. Mokokchung and its surroundings boast numerous enchanting destinations that will gift travelers with stories to cherish for a lifetime.
How to reach Mokokchung? Situated at a distance of approximately 105 kilometers from Jorhat in Assam, Mokokchung enjoys convenient road connectivity. It allows visitors to embark on a seamless journey to this charming destination.
What is Mokokchung famous for? Mokokchung is known for its beautiful places such as Longkhum, Changtongya, Chuchuyimlang, etc.
Best time to visit Mokokchung: The best time to visit Mokokchung is during the months of September to November. During this period, the weather in Mokokchung remains pleasant, with mild temperatures.
Tuensang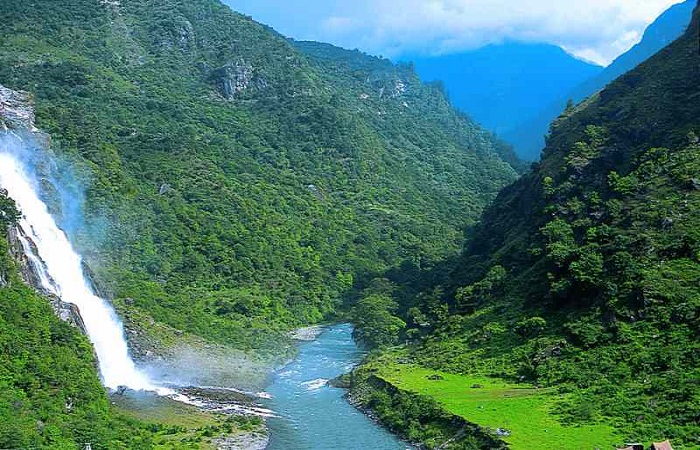 Tuensang, a district in Nagaland is offering a captivating blend of cultures and traditions. It has vibrant co-living tribes and an artistic heritage. Also here you can see the beauty of intricately woven handlooms, exquisite handicrafts, and dazzling jewelry.
Additionally, you can explore the fascinating history of the Nagas by visiting the Living Stone of Tuensang, located just 60 kilometers away from the town. This cultural journey promises to leave you with cherished memories and a deeper understanding of Nagaland's rich heritage.
How to reach Tuensang? The nearest airport and railway station is in Dimapur. From Dimapur, you have the option to hire a taxi or catch a bus that will take you to the enchanting town of Tuensang.
What is Tuensang famous for? Tuensang is famous for the destination such as The Living Stone of Tuensang, Tsadang, etc
Best time to visit Tuensang: The best time to visit Tuensang is from November to February. During this period, the weather in Tuensang is favorable for exploration and outdoor activities.
Mon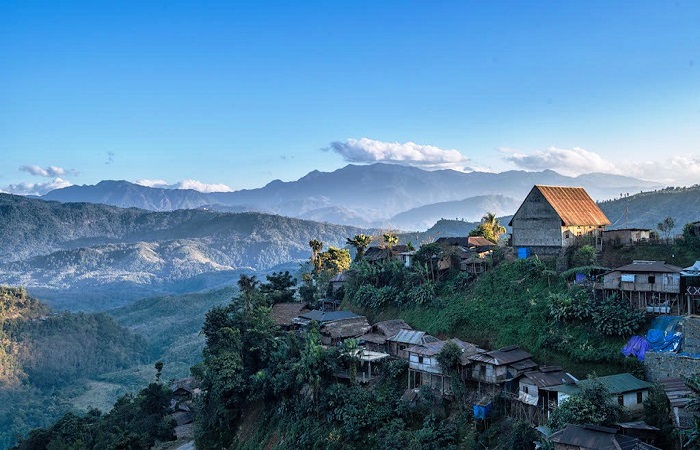 Mon, an unexplored place in Nagaland is located at an elevation of 897.64 meters above sea level. It is undeniably one of the top tourist destinations in Nagaland. This charming hill station, inhabited by the Konyak Nagas who trace their ancestry back to Noah, offers a refreshing and captivating ambiance.
Mon's uphill setting and remarkable tribal heritage make it a truly mesmerizing place. The air here holds an inexplicable allure that captivates your senses and evokes a sense of wonder, allowing your dreams to soar.
How to reach Mon? To reach Mon, the nearest airports are either Lokpriya Gopinath Bordoloi International Airport or Dimapur Airport. If you prefer traveling by train, the closest railheads are in Guwahati and Dimapur.
What is Mon famous for? Mon is famous for places like Veda Peak, Shangnyu Village, Longwa Village, etc.
Best time to visit Mon: The best time to visit Mon(Nagaland) is during the months of November to April. This period offers a moderate climate and an ideal time to visit.
Dzükou Valley
Situated on the border of Nagaland and Manipur, the enchanting Dzükou Valley stands as a pristine paradise untouched by the hands of time. Nestled amidst rolling hills, this idyllic valley is a feast for the eyes. Its landscape is blanketed in a vibrant tapestry of lush greenery, evoking a sense of serenity that captivates every visitor.
During the flowering season, the valley comes alive with a burst of colors, as the rare Dzükou Lily and other vibrant flowers adorn the surroundings, offering a breathtaking view and the best picnic spot in Nagaland that is sure to leave a lasting impression.
How to reach Dzükou Valley? The nearest railway station to Dzükou Valley is Dimapur Railway Station, located in Nagaland. It provides a convenient way to Dzükou Valley.
What is Dzükou Valley famous for? Dzükou Valley is famous for its untouched natural beauty and Dzükou Lily.
Best time to visit Dzükou Valley: Dzükou Lily can be visited anytime throughout the year except during monsoon.
Waterfalls In Nagaland
The waterfalls of Nagaland stand as a magnificent testament to the wonders that lie within its boundaries. With their cascading streams of crystalline water, these waterfalls have captivated the imaginations of travelers, offering a serene escape into the embrace of Mother Nature. Take a virtual tour of the top waterfalls in Nagaland and plan to visit them.
The Triple Falls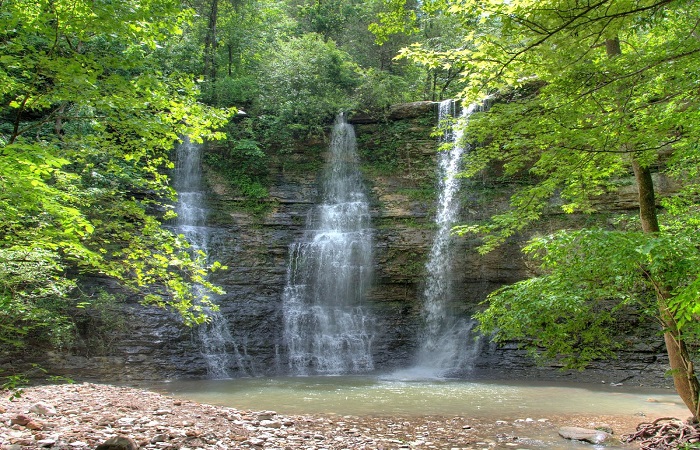 Discover the Triple Falls of Nagaland, an enchanting waterfall formed by three graceful streams descending from a height of 280 feet. Located in the Seithekima village of Dimapur, this offbeat gem showcases preserved natural beauty.
Capture its picturesque allure and indulge in picnics, treks through pristine woodlands, and sightseeing. Explore nearby attractions like the ancient Kachari ruins and the wildlife-rich Rangapahar Reserve Forest.
How to reach Triple Falls? Triple Falls is accessible by private taxi, bus, or auto-rickshaw from Dimapur bus station, Triple Falls awaits, promising a memorable Northeast India road trip.
What is Triple Falls famous for? Triple Falls is famous for its picturesque beauty and the unique formation of three distinct streams cascading down from a height of 280 feet.
Best time to visit Triple Falls: The best time to visit Triple Falls in Nagaland is from October to June. During these months, the weather is generally pleasant, with mild temperatures.
The Phek Waterfalls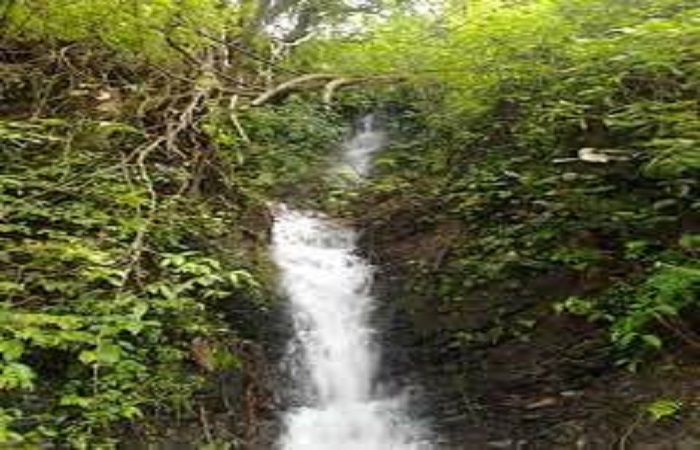 Tucked amidst lush green forests, Phek Waterfall in Nagaland is a serene haven for nature enthusiasts. Its tranquil ambiance and gentle cascades make it a favorite spot for families and children.
The Phek Waterfall is a great Nagaland's destination and the enchanting waterfall involves an adventurous trek through dense foliage, rewarding visitors with a mesmerizing view.
How to reach Phek Waterfalls? The Phek Waterfalls is accessible by rental cars or state-run buses from the state's capital Kohima.
What is Phek Waterfalls famous for? Phek Waterfalls is famous for picturesque cascades and the tranquil sound of water flowing through the surrounding lush green forest.
Best time to visit Phek Waterfalls: The best time to visit Phek Waterfall is between October to April when the weather is delightful and the landscape is truly inspiring.
As we conclude we would like to mention again Nagaland offers a captivating blend of natural beauty, rich cultural heritage, and warm hospitality. Whether you seek stunning landscapes, unique tribal experiences, or adventurous pursuits, Nagaland has something to offer every traveler. With its hidden gems and unexplored wonders, a journey to Nagaland is sure to leave you with unforgettable memories and a deeper appreciation for the diverse tapestry of India's northeastern region.
FAQs (Frequently Asked Questions)
What are the must-visit destinations in Nagaland?
Nagaland boasts several remarkable places to explore, including the capital city of Kohima, the picturesque village of Khonoma, the scenic Dzukou Valley, the serene village of Mokokchung, and the historic site of Kachari Ruins in Dimapur.
When is the best time to visit Nagaland?
The best time to visit Nagaland is during the months of October to May when the weather remains pleasant and favorable for outdoor activities. This period also aligns with various colorful festivals celebrated by the Naga tribes.
What unique cultural experiences can one have in Nagaland?
Nagaland is renowned for its vibrant tribal culture, and visitors can immerse themselves in the indigenous way of life. From witnessing traditional Naga dances and music performances to indulging in local cuisine, visiting local markets, and exploring authentic tribal villages, the cultural experiences in Nagaland are truly captivating.
Are there any adventure activities available in Nagaland?
Yes, Nagaland offers a plethora of adventure activities for adrenaline enthusiasts. Trekking enthusiasts can embark on thrilling trails like the Dzukou Valley Trek and Japfu Peak Trek. Additionally, wildlife enthusiasts can explore the Intanki Wildlife Sanctuary, home to diverse flora and fauna.
How can one reach Nagaland?
Nagaland is well-connected to major Indian cities by air, rail, and road. The state's main airport is Dimapur Airport, which has regular flights from major cities like Kolkata, Guwahati, and Delhi. The Dimapur railway station is also well-connected to various cities in India. For those preferring road travel, Nagaland is accessible via well-maintained highways.